When it comes to interior design, lighting is a pivotal element that often goes unnoticed. The right lighting can create a warm, inviting atmosphere, amplify the aesthetic appeal of your home, and even influence your mood.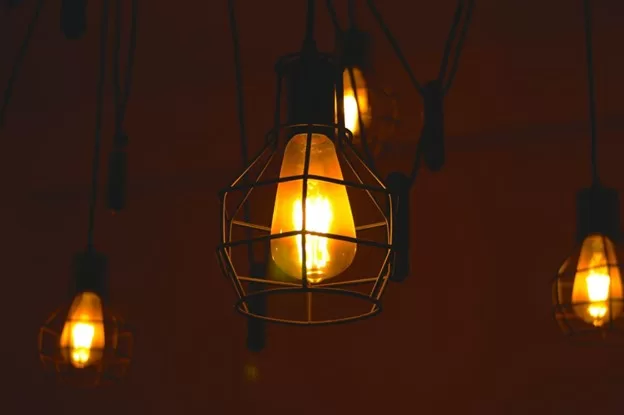 Furthermore, appropriate lighting improves functionality in each room, from your bedroom to your kitchen. Whether you're renovating your home or just looking to spruce up your living space, choosing the right lighting fixtures can be an exciting yet daunting task.
But worry not, because this blog post is here to guide you in making the best choices for every room in your home.
Living Room
As the central hub of most homes, the living room requires a versatile lighting scheme. Consider layering different types of light sources to provide a balance of ambient, task, and accent lighting.
An electrician in Smyrna, TN, can help you with the perfect placement of each light source to create a warm, inviting atmosphere.
For instance, a combination of ceiling fixtures for ambient light, table lamps for task lighting, and accent lights to highlight artwork or architectural details can work wonders.
---
Read Also:
---
Kitchen
Kitchens are work areas and need a mix of ambient and task lighting. Overhead fixtures or recessed lighting can provide the overall illumination, while under-cabinet lights can aid in tasks like chopping and cooking.
For the dining area in your kitchen, consider a pendant or chandelier to create a cozy and intimate atmosphere.
Bedroom
The bedroom is a sanctuary, a place for relaxation and rest. Therefore, it requires soft, warm lighting. Dimmable overhead fixtures or recessed lights can create ambient light, while bedside table lamps or sconces can serve as task lighting for reading.
A small accent light could also be used to highlight a piece of art or a photo on the wall.
Bathroom
The bathroom is another space that requires a careful combination of task and ambient lighting. Consider bright, shadow-free lights around the mirror for tasks like shaving or applying makeup.
An overhead fixture can provide the general light, while small accent lights can add a touch of luxury and create a spa-like atmosphere.
Home Office
For home offices, it's crucial to have lighting that reduces eye strain and boosts productivity.
A combination of ambient lighting from overhead fixtures and task lighting from a desk lamp would be ideal. Also, consider natural light by positioning your desk near a window if possible.
Outdoor Spaces
Don't forget about your outdoor spaces. Landscape lighting can highlight walkways and create a warm welcome.
If you have a patio or a deck, consider string lights or lanterns for a cozy, festive ambiance. Always remember to use weather-resistant fixtures for outdoor spaces.
Conclusion
Your home is a canvas, and the right lighting can significantly elevate its beauty and functionality. By tailoring the lighting in each room to its specific needs, you can create a harmonious balance that enhances your lifestyle and adds a unique charm to your living space.
Remember, a trusted electrician can be an invaluable resource when it comes to properly installing and positioning your chosen lighting fixtures. With careful consideration and a dash of creativity, your home can truly light up your life.