Are you looking to revamp your home but don't want to break the bank? It may seem like a daunting task to renovate a home without breaking the budget, but with the right knowledge, resources, and planning it can be done.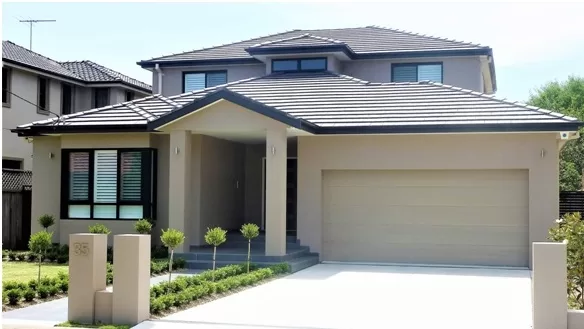 To get you started on your home renovation journey, this blog post is dedicated to highlighting budget-friendly renovation ideas for every room in your home.
We will cover the importance of budgeting and planning, discuss the various aspects of each room to consider for renovations, and outline cost-effective solutions for each room.
 From the living room to the bedroom to the bathroom, you'll find various ideas and solutions to help you create a beautiful home without breaking the bank. So, if you're ready to get started, let's dive into budget-friendly renovation ideas for every room in your home.
Invest in Quality Paint:
One of the best budget-friendly renovation ideas for any room in your home is to invest in quality paint. If you want to give your walls a new look, it's much more cost-effective to use paint than to install new drywall.
Not only will quality paint give you beautiful, lasting results, but it will also help protect your walls from future damage. Plus, you can often get discounted prices by buying it in bulk.
So, before you start any renovation project, consider investing in quality paint and choosing the best Maui general contractor.
Add Accent Wallpaper:
One of the most budget-friendly ways to renovate any room in your home is to add an accent wallpaper. Accent wallpaper helps define a space and adds visual interest while keeping the overall color scheme consistent.
Choose a color or pattern that will complement existing furniture and decor, and don't be afraid to experiment with different textures to create a unique look. When done correctly, accent wallpaper can be an inexpensive way to give any room in your home a facelift.
---
Read Also:
---
Rearrange Furniture:
Moving your furniture around can be a great way to breathe new life into any room in your home. Rearranging your furniture can instantly make a room look and feel different, and it won't cost you a thing.
Try to move the largest and most prominent pieces first, then add in smaller accents. If you're feeling ambitious, you may even consider swapping out furniture items from one room to another. It's a great way to get a quick and budget-friendly makeover.
Update Light Fixtures:
Updating light fixtures is a great way to add some quick and easy style to any room, without breaking the bank. You'd be surprised at the number of options available, from classic, timeless designs to modern, industrial styles.
Installing new light fixtures can be a DIY project, or you can hire a professional electrician to do the job. Either way, you'll be amazed at how a few new fixtures can transform any room in your home.
Refresh Cabinet Hardware:
If your cabinets are in good condition but need a bit of an update, consider replacing the hardware. Cabinet knobs handle, and drawer pulls have the ability to completely transform the look of your kitchen without breaking the bank.
With an almost endless variety of styles and colors to choose from, you can easily find something that matches your unique style. Changing out your hardware is a quick and easy way to give your kitchen a makeover without an expensive renovation.