A rug is a feature in your room that not only serves a function but also enhances the beauty of your room.
There can be many reasons for wanting it, but choosing the right one is very important.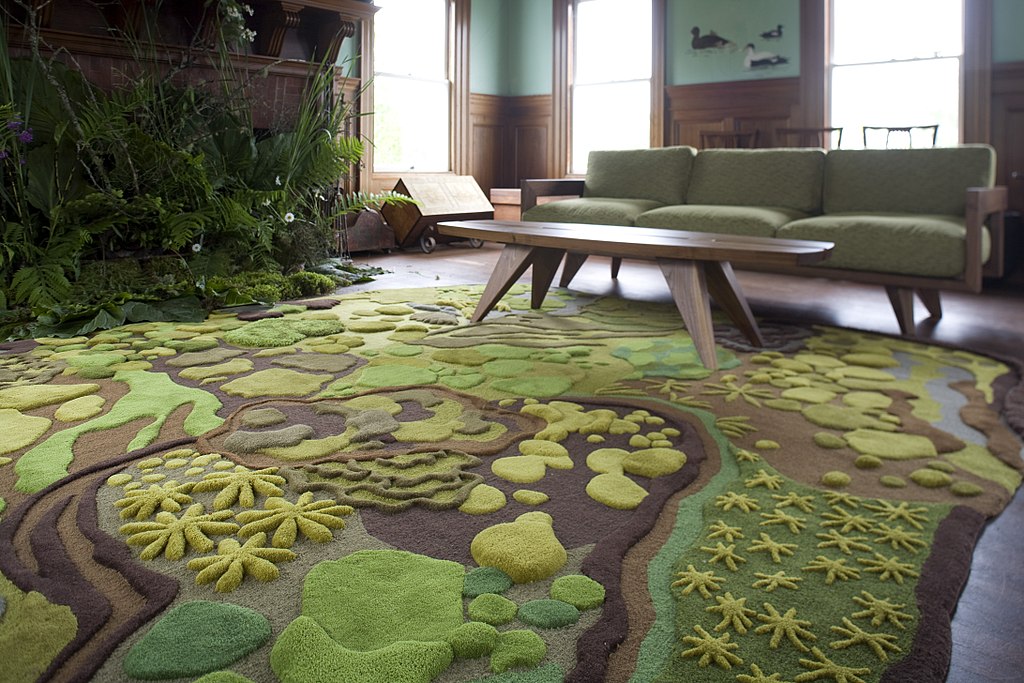 This is going to be an addition to your room, therefore, it is very important to look at its materials, designs, and patterns carefully, before investing.
Different rooms have separate requirements. Placing them with the same colour and pattern will not work.
The same addition will neither add to the beauty, nor it will serve the purpose functionally. From mansion size to large, ovals and squares, you can pick any size or shape you want.
Which Rug Material Is the Best?
There are rooms in your exterior that are busy and have more traffic, while the other one has less traffic. Depending on the foot traffic, you need to choose the material accordingly.
The material made from 100% hand-spun makes them durable and long-lasting. It doesn't mean that machine-made does not deserve to be included in your home.
They are quick and easy to handle. You can install them in a quiet space or an area that experiences less foot traffic.
If you are looking for rugs that are durable where you can place them in different areas of your home and have great designs, the rug store SF can be the best option for you to consider
For Room
When choosing it for the living room, consider these five things. The size, colour of the walls, approach, your lifestyle, and the budget.
To avoid this situation, you can try Samad Rugs to get them in all sizes. The living rooms are generally big, therefore choose rugs that bring the whole room close.
Picking the wrong size can make your room look dwarf. Find the right size according to the dimensions and see if it fits the room effectively.
---
Read Also:
---
For Study Room
The study room of your home is a more personal and private space. It has less foot traffic and is a perfect area to get indulge in personal hobbies.
The placement of the books has a dense pattern that requires a particular style. For this room, you should consider having patterned designs that have rich colour palettes.
These can be great additions to a contemporary interior.
For Bedrooms
The bedroom is your comfort zone. It doesn't matter that your entire house is simplified and graceful, until and unless your bedroom has a perfect rug and a mattress.
For your bedroom, you can get a soft material. If the walls of your room are plain, you can place the one with the one that has intricate patterns.
While, if the walls are painted or have some design, you can place an abstract designed carpet. Talking about the designs, you can place an abstract design carpet.
For Dining Room
The dining rooms usually have hardwood floors. This is the place where your family gets together and has conversations.
For this area, you can choose bright and vibrant colours and whimsical designs to feel fresh while having your meals.
Choosing a rug is a personal choice. However, you should consider a few factors before selecting it.
Your selection criteria should be effective enough that you end up getting a carpet that is enjoyable and looks glam in all the areas of your home.