Setting up your child's nursery is one of your first tasks as a parent, and all new parents may anticipate changing a lot of diapers.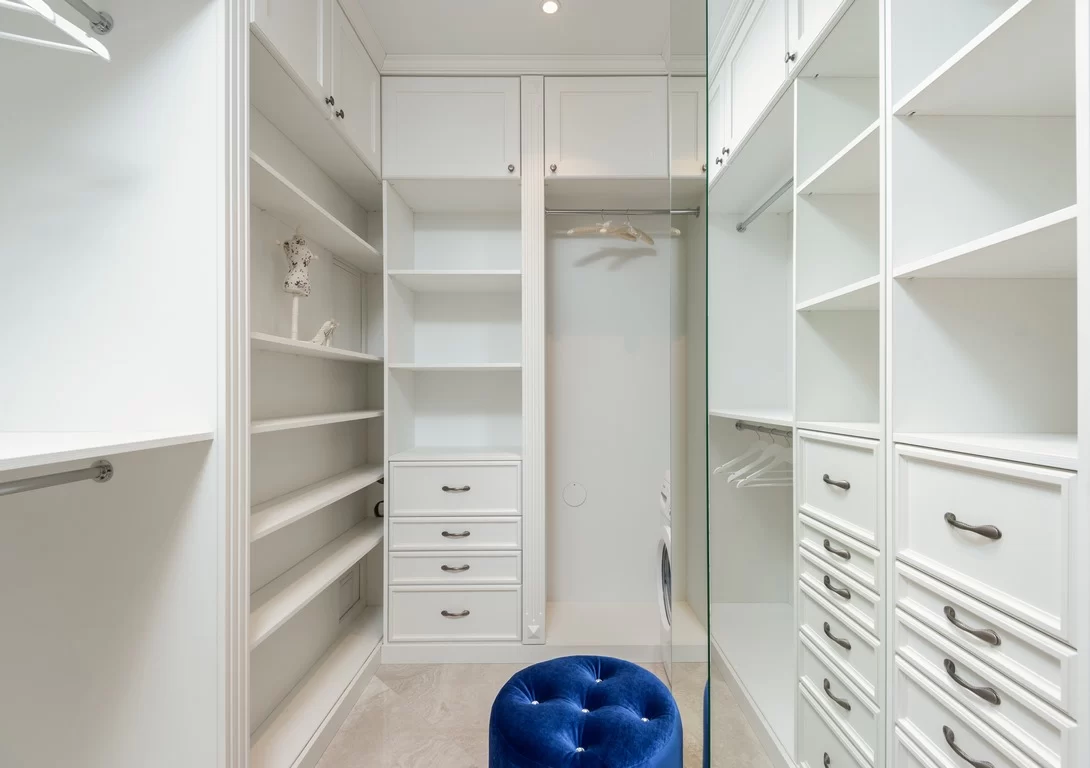 Even though it's a dirty job, someone has to do it. The good news is that if you have a secure changing table with supplies nearby, cleanup will be quick and simple.
Combination Dresser/Changing Table
If you want a place to change your child, purchase a changing pad and fix it to a low-dresser. This way, you can use the space even when your child is no longer in diapers.
For easy access, keep diapers, wipes, and creams in the top drawer. Put all of your baby's other accessories, such as swaddles, burp rags, and onesies, in the dresser for easy access.
---
Read Also:
---
Things to Take Into Account When Designing a Safe Changing Table Area
Secure: To prevent furniture from falling over and striking your baby, it must be fastened to the wall. Your neighborhood hardware store will have the items you require if your piece of furniture lacks anchors and tethers to secure it in place.
Changing Diaper: Purchase a sturdy, ridged changing pad that you can use even when your child is no longer in diapers, and mount it to the dresser. Any flat surface may become a baby changing station thanks to Colgate's contour changing pad.
While being changed, the infant is kept safe and secure by the firm foam ridges on the sides. With a moist towel and some mild soap, you can quickly clean the changing pad's cover. A sturdy fiber support board, a safety strap, and screws to secure the changing pad are additional safety measures.
Safety Belt: Even while they're a useful feature for new parents, you should never leave a newborn unattended while you go for a toy or some pajamas in the same room. HealthyChildren.org advises keeping one hand on the baby at all times.
Toxic-Free Paint: Check the paint finish before utilizing a used changing table to make sure it is safe. Even newly painted historical items could be hiding lead paint, which is very harmful to unborn children.
Diaper bin: A diaper pail should be placed nearby for simple diaper disposal. You'll quickly find that this may be one of your most used and most loved nursery essentials as your child develops and the diapers accumulate.
Large baby: A developing, energetic baby is more difficult to diaper than you may imagine. It is safer to change your baby on a pad or towel on the floor until he weighs 30 pounds, which normally happens around the age of a year. You'll be an expert by that time!
Why a Changing Table is Necessary
You can change your baby's diaper in a designated, secure area thanks to a changing table. You'll be glad to have a convenient location for changing diapers, whether you decide on a conventional changing table or a dresser with a changing pad on top.
Wipes, diapers, and diaper rash cream are all easily accessible in one location, making it simple and practical to change a baby's diaper.