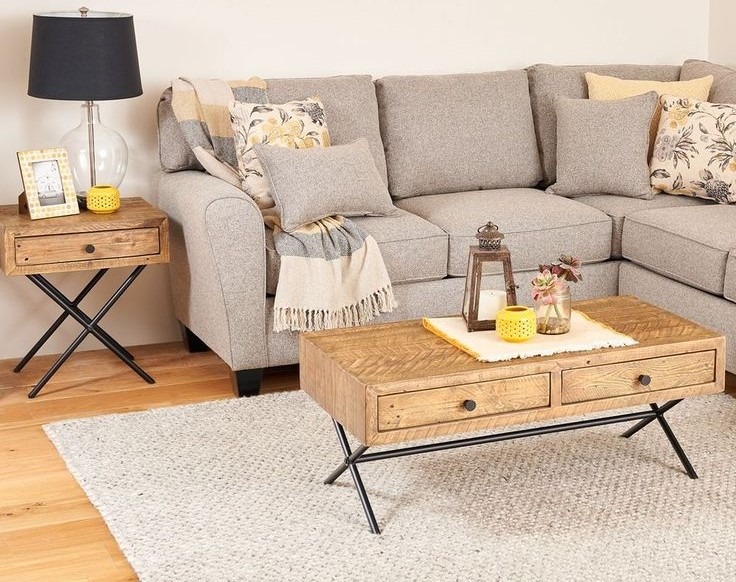 The side table is such a style staple and one that often gets overlooked! You can create so many amazing scenes with the simple side table at your disposal.
Whether you're looking to dress up a corner of a room that's slightly lacking, to up the comfort factor in your living room or bedroom or you plan on using that investment as a mini dining table or small desk, your side table is going to be your answer.
Here are a few stylish side tables to inspire you on your hunt for your home's perfect fit…
Industrial Details
The industrial aesthetic needs to have a few functional, edgy accents running throughout in order to give it a that eclectic yet contemporary edge.
This side table has wheels that nail the industrial look perfectly. The deep, dark timber surface met with moody toned metal hardware makes this side table an absolute dream for any industrial style household, plus the wheels will come in handy for multi-purposing that piece.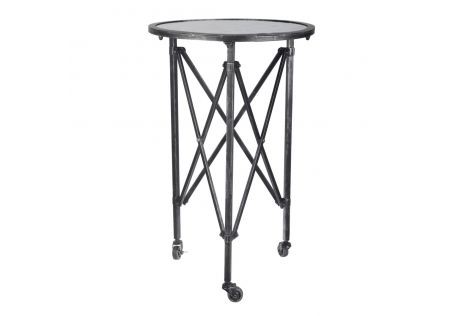 Shabby Chic
Shabby chic furniture should be painted in a fresh, light-toned neutral colour with sanded edges to get the lived-in boho vibe.
This shabby chic side table is the epitome of light, textured and tonal, amazing for adding to your light and lived-in space.
Contrast the roughed up timber with thick textiles such as a textured rug, exposed cement or brick and intricate or shaggy lampshades.
This is the perfect base for some fun styling all year round.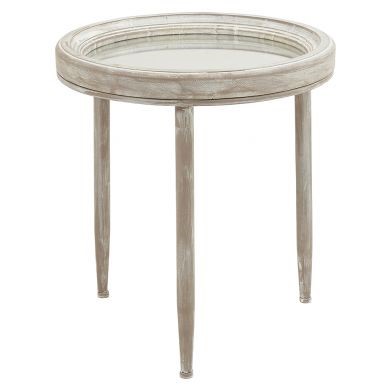 Small Space Saviour
Your home may be small, but that doesn't mean that can't be mighty when it comes to interior design!
This rounded table has multiple surfaces meaning that you get twice the storage out of your investment.
The light colour means that it isn't going to bulk up the corner of your room or wherever you choose to place it! You can multipurpose this to make it work for any room in your household.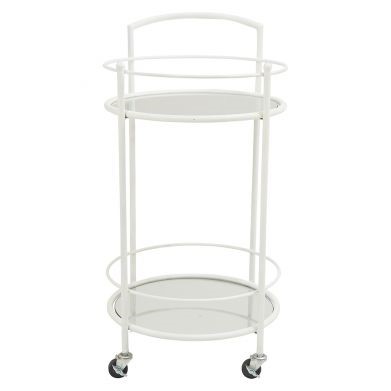 Rattan
Rattan is amazingly airy, light and perfect for creating a relaxing island feel in so many different homes!
Use it to enhance the beachy vibe of a Hampton's home, add a creative light-toned wooden contrast in a bohemian space or use it as a basis for your urban jungle set up, whatever suits your home best!
Use this as a mini coffee table if you want to ramp up the style impact in your living room but you're working with a smaller space than you'd necessarily prefer.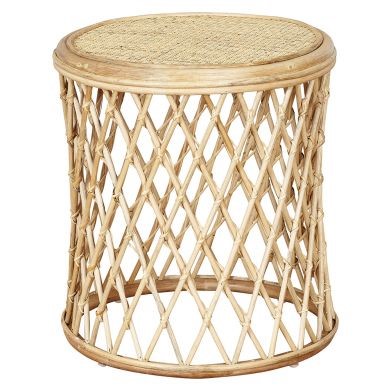 Country Chic
This seriously charming milk can side table will work perfectly in your country chic home! Any accent that enhances the intimate, cosy nature of a homely country space is going to do wonders for the room.
Add a gingham tablecloth and a vintage candle over the top to really take your country charm to the next level!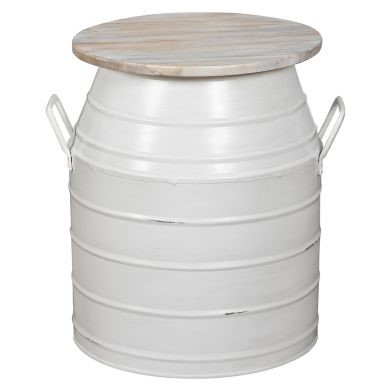 Timeless Timber
You will never, ever go wrong with a little bit of timeless timber, no matter what piece of furniture it is that you're shopping for!
A dark timber table will only look better over time, so you can confidently invest no matter how many cheeky little ones or furry friends are running around in your home right now.
This material can slip into any style, making it an absolute no brainer if you're ever feeling stuck.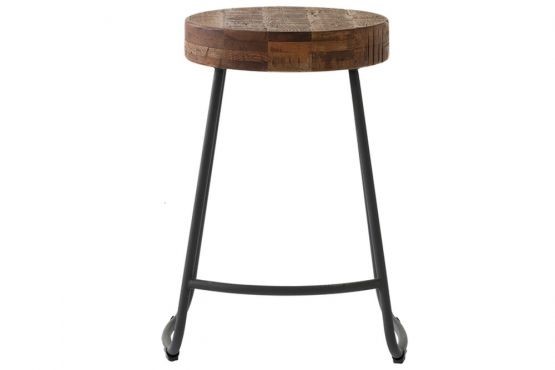 Creative Ideas
Sometimes, you want something a little more creative to add a stamp of personality to your home.
This trunk is a gorgeous way of doing so! The light colour means that it won't overcrowd your space and you can also use it for some sneaky extra storage.