You often look above and beyond to find out interior décor elements to make your house exquisitely lovely.
Yet, sometimes, what you look for is a few simple pieces to rejuvenate your space and give it a fresh look. With a couple of tricks, you can make use of linen for beautiful home décor.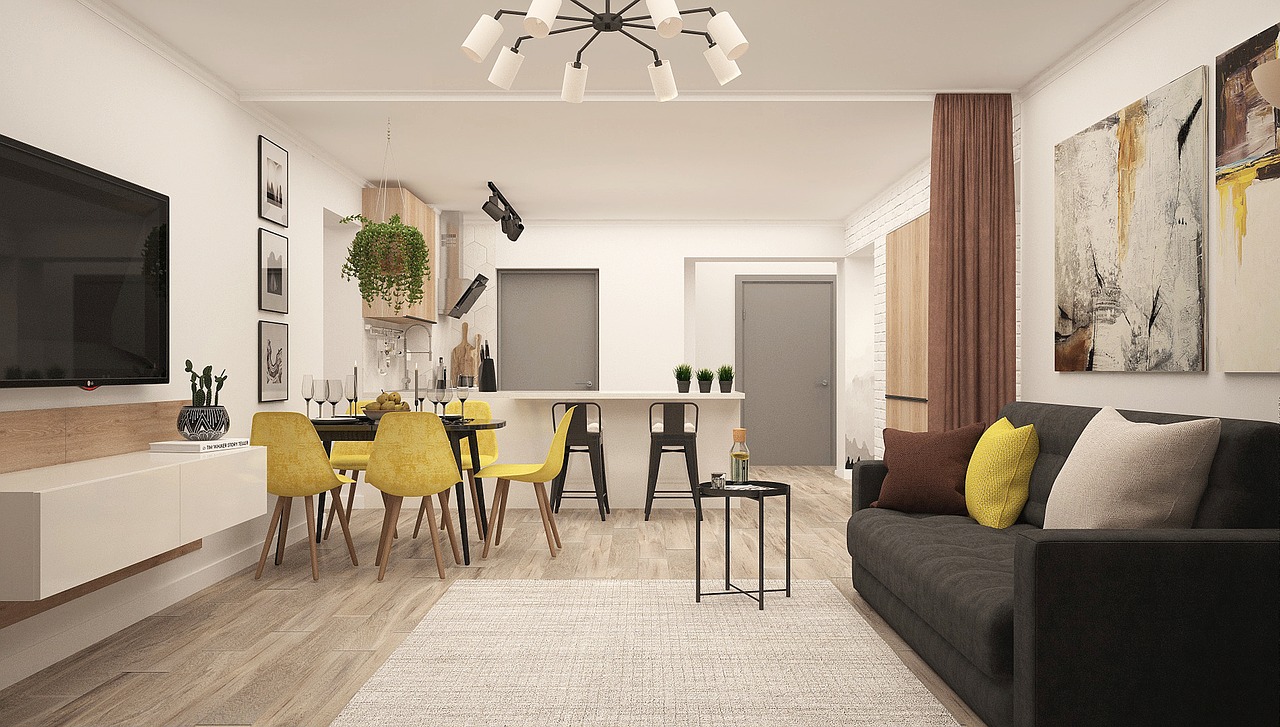 Linen has all the natural beauty and necessary texture to inject weary interiors with fresh energy and style.
With a few hacks, linen can be a flexible and pennywise option to brighten up your beloved house.
If you grow tired of your new style, you can repurpose the linen fabric later for another beautiful, eco-friendly décor.
Here are some beautiful home décor ideas using linen.
Exquisite, Handcrafted Curtains and Blinds
Bring the country atmosphere home with linen curtains. Linen is a fantastic curtain option because it filters sunlight subtly and handsomely to give a warm vibe to your house.
You will need thicker linen to make curtains or blinds. You can also consider making them lined or unlined.
Unlined linen curtains give a more casual and illuminating impression; however, they tend to be aging untimely if exposed regularly to the sun.
Alternatively, hang linen curtains in front of kitchen units or any shelving you find unattractive.
Hang thick linen with a natural tone to complement your shelvings and, at the same time, cover some unsightly corners of your house.
Linen, Linen on the Walls
Linen fabrics on the walls look beautiful and almost magical. These fabrics fulfill not only the decorative function but also the functional one.
Use plain or herringbone linen to create a simple and rustic feel. If you are up for experiments, you can also use any stripes or melange fabrics with a natural tone to add a delicate, arthouse vibe.
You will get a better acoustic in your room by lining the linen on the walls. It means your room will have better soundproof quality.
Besides, you might also enjoy the benefit of its heatproof nature and the ability to repel dust. Inarguably, linen-covered walls make your house a cozier place to live.
---
Read Also:
---
Mix-and-Matched Upholstery
With the durability and crisp look, linen is an ideal choice for upholstery. It is also considered one of the most comfortable fabrics. Choosing linen fabrics for upholstery is only logical.
Linen is wear-resistant and barely deforming over time. Most importantly, it is easy to care for and machine-washable.
If you like to change your upholstery styles from time to time, you might want to invest in linen so you can mix and match whenever your heart desires. However, not all linens are suitable for upholstery.
You can check linen shops or manufacturers like LinenBeauty to ensure whether the fabrics you fancy are suitable.
Natural-Colored Seats Cover
Cover your sofas, armchairs, and other seats with combinations of contrast-colored linen to make them stand out.
Linen is stretchy by nature, which allows it to adapt to the seating shapes. Its durability and wear-resistant nature make it suitable for seats that receive heavy use.
Linen sheath can embrace the shape of a rounded armchair or edged sofas without deforming.
Tailored linen can also wrap your dining seats perfectly, giving your dining room a fancy upgrade. You can even wash your linen covers at home if it is stained.
DIY Decorative Tables
A table with linen decoration will liven up your space and help you to go beyond your usual decor. Its elusive touch adds a quick but dramatic punch to your living room.
In a dark corner, contrasting colors will brighten the room. The draping linen often adds weight to any other pieces of furniture with bare legs.
Linen goes perfectly fine with all tables in your house, and it goes well with every mood and ambiance.
Natural-toned linen hanging from your coffee tables adds a touch of luxury to the room. A side table with ornamental linen adds colors and mass to the corner of your house.
Combinations of perfectly contrasting linen with personal decoration on your hall table also make a bold entryway to give your crib a strong personality.
It is always enticing to find out what we can do with the versatility of linen. Its durability and ease of care make it a long-term solution to your home décor game.
If you need a fresh look, you can always repurpose the linen and tailor-made it to fulfill your whim.