A revival of recycling and thrift stores has paved the way for the trendy use of vintage items in home decorating. Mixing old pieces with new ones makes for a unique look.
With more homeowners visiting flea markets, decorating a home on a budget has become chic. Whether it is a piece of furniture inherited from a relative or a great thrift shop find, adding vintage accessories to interior décor adds style and character to any space.
As a bonus, recycling old furniture and accessories keeps these items out of the landfill, making vintage pieces a welcome addition to sustainable interior design.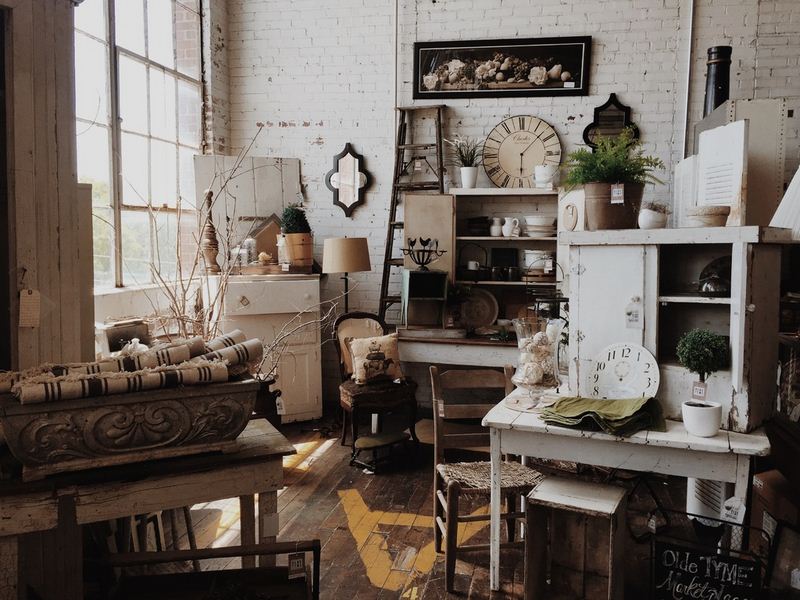 ---
Read Also:
---
Where to Use Vintage Fabrics
Finding a fantastic piece of retro fabric is like striking treasure-hunting gold. Old linens and textiles add a vintage touch to any room, which cannot be duplicated with new fabrics. Often, one can find a yard or two of fabric yardage that has not already been sewn into an item. More often, however, vintage fabrics can be found in a variety of old products.
Old handkerchiefs, curtains, quilts, and even aprons or clothing can be repurposed into home décor. Some vintage fabrics, such as quilts or handkerchiefs, are beautiful enough to be framed or hung on the wall as an object of art.
However, all of these old gems can also be cut and made into decorative pillows, new curtains or valances, table runners or used to reupholster a piece of furniture.
These fabric accessories can be used in nearly any room for a touch of the past. Mixing a few vintage pieces into a room filled with new furniture and accessories instantly adds a feeling of history to any space. Some vintage fabrics can be fragile, however, and care should be taken to keep these away from areas of heavy use.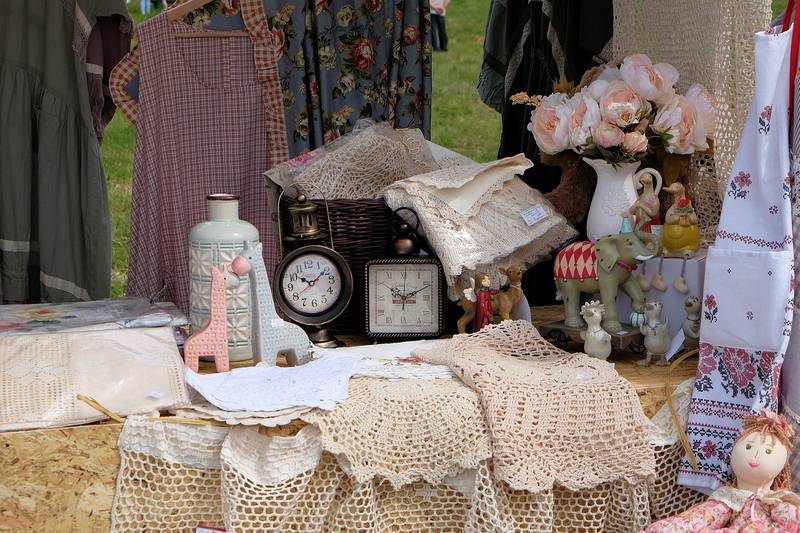 Vintage Finishes
The search for vintage furniture and accessories has become a regular weekend outing for many people. Many homeowners, however, are unsure what to do with their treasures once they bring them home. The answer to that dilemma depends in large part on the items they have found, and the look they wish to achieve.
Many old pieces of furniture and home accessories, while they are structurally sound, wear many layers of paint. This distressed look is highly desired by those favoring weathered finishes in their homes. For these folks, quick cleaning is all that is required before moving them into place.
Often, the most beautiful vintage pieces show off many different layered paint colors, offering a peek into its past life.
Sometimes, a piece of vintage furniture has been painted over the years, concealing a beautiful mahogany or walnut finish beneath the layers. For these pieces, it often makes sense to have the finish stripped off and the wood restored to its original condition.
Before refinishing an antique piece, the homeowner should consult a professional to assess any potential harm to the value of the piece.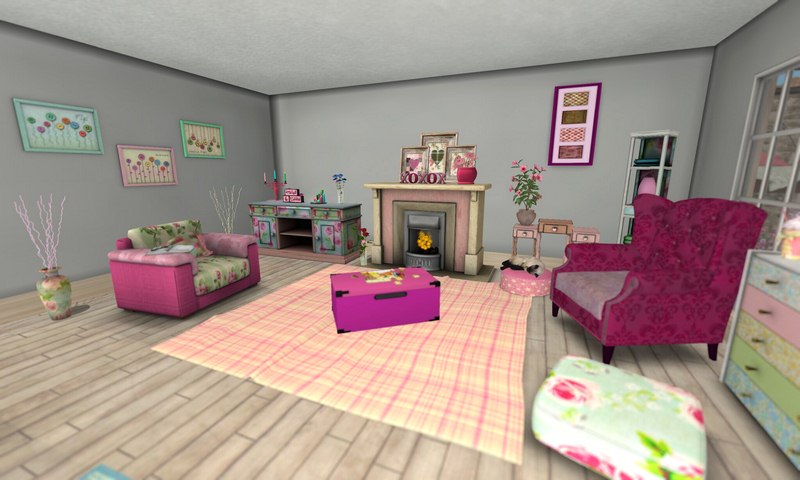 Using Flea Market Finds in Home Décor
Despite their often mismatched and aged appearance, vintage objects can be incorporated into a home's interior just as new accessories would be. Pieces should be assessed for their dominant colors, size, and shape before they are placed in the room.
Spreading them strategically throughout a room, instead of filling a room completely with vintage pieces, will keep a transitional or contemporary space from feeling too "shabby chic."
Placing vintage pieces next to sleek, new furniture and accessories creates a pleasing contrast in textures. For example, a weathered metal chair used at a shiny stainless steel kitchen table makes a bold statement about the homeowner's personality.
This juxtaposition of textures makes the vintage pieces stand out even more in a space, making them focal points of a room.
For a home in the cottage or shabby chic style, using layers of vintage accessories, fabrics and furniture add authenticity to the design. Aged and weathered finishes, along with vintage objects and fabrics offer a historic touch that simply cannot be duplicated by using only new items.
While using vintage home accessories is not suitable for every homeowner, it can be a fun way to inject life, history, and personality into a tired space. These relics of the past offer a way to recycle old pieces, as well as a way to avoid the cookie-cutter look found in many matched furniture groupings.