If you're looking to add some pizzazz to your home décor, try doing it with a statement piece.
A striking piece has the power to transform a room and enliven an interior that is otherwise bland and dull. It can also anchor a busy scheme but still reflect your personality and eclectic style.
There are lots of ways you can make a statement, from furniture, lighting to wall treatments, but the basic idea is to introduce something unexpected, bold, moving, and eye-catching.
Having such a unique feature in the room makes it more vivacious and dynamic. It keeps the eye moving and adds interest and intrigue. Here are 5 ways you can make a décor statement to boost your home style.
Statement Furniture
Common staple pieces for any living room include sofas, armchairs, table surfaces, and storage, which is something every decorator will advise. However, this doesn't mean you can give them a twist so they stand out from the crowd.
Statement furniture can be expressed in material, color, and function. When choosing a coffee table, opt for an unexpected material such as shiny granite instead of atypical glass or wood. Take a larger piece, make it a focal point that's hard to ignore.
In terms of colors, broaden your palette and use your furniture as a means of introducing accent hues. You can go with an emerald green sofa, a yellow-gold armchair, or a deep red ottoman, tufted and in an unusual shape. Whatever you go for, make it deliberately not neutral.
When considering the function, why not choose a vintage item that isn't typically seen in the specific room but can serve the purpose? Think in terms of a retro escritoire that you've turned into a bar or any other piece whose purpose becomes clear only when it's used. In this way, the piece certainly becomes a statement that is appreciated both for its ingenious design and intriguing functionality.
Light Fixtures
Lighting isn't something that should be left as an afterthought when decorating your homes. It's an excellent design tool that has a huge impact on the outcome. Today you can find countless examples of gorgeous and innovative light fixtures on the market.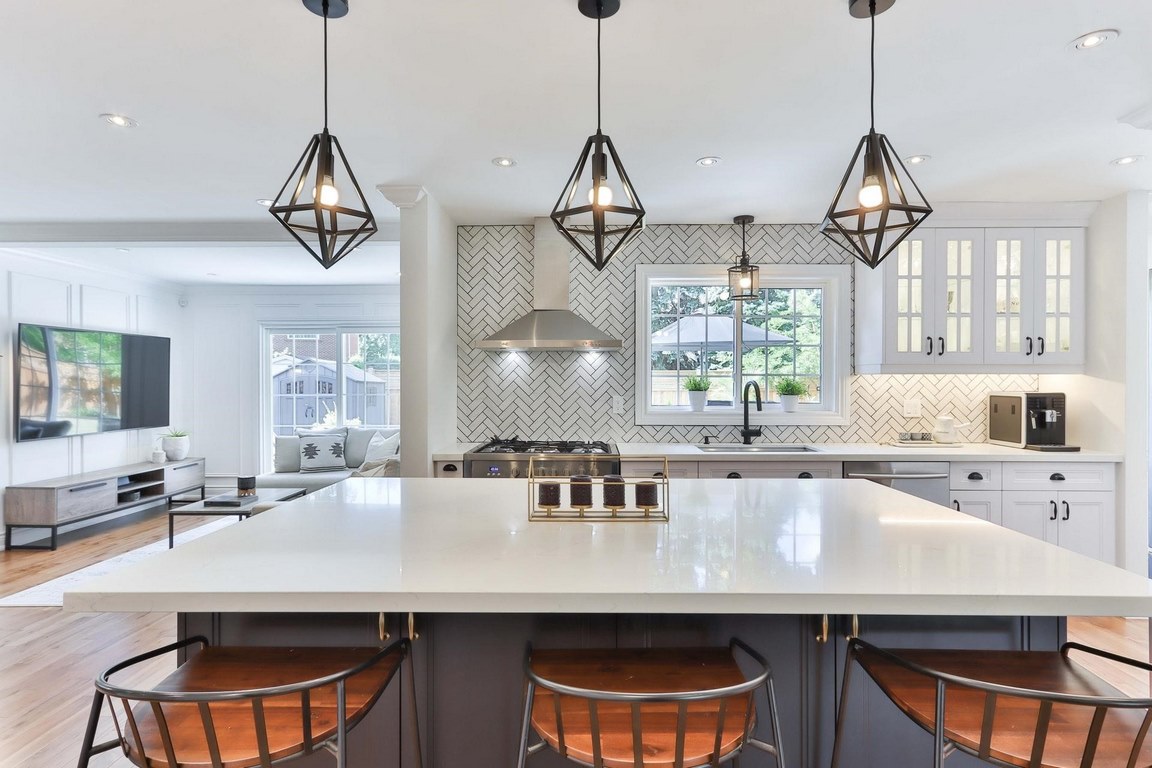 A stunning chandelier is always dramatic and spectacular for example, but you can also consider floor lights and under-cabinet lights. Get creative with positioning your lighting so you can deliver that "wow" factor.
---
Read Also:
---
Pillows and Cushions
Colorful and patterned cushions and pillows are the easiest ways to instantly introduce some life to your interior. A neutral sofa can become a point of interest with some original cowhide cushions.
An armchair can also be transformed into an accent chair with patterned pillows as well as a dining room banquette. Soft fabrics will add more texture and make it all seem more luxurious.
Plus, when they get out of season or you get bored with them, you can simply switch them out for something new and different.
An Accent Wall
An accent wall is always considered as a statement in a room and it can function anywhere kitchen, living room, bedroom, dining room, and even hallway.
If you don't favor bold expressions, simply deepen the existing color of your walls on that one section and it will give the space more depth and dimension.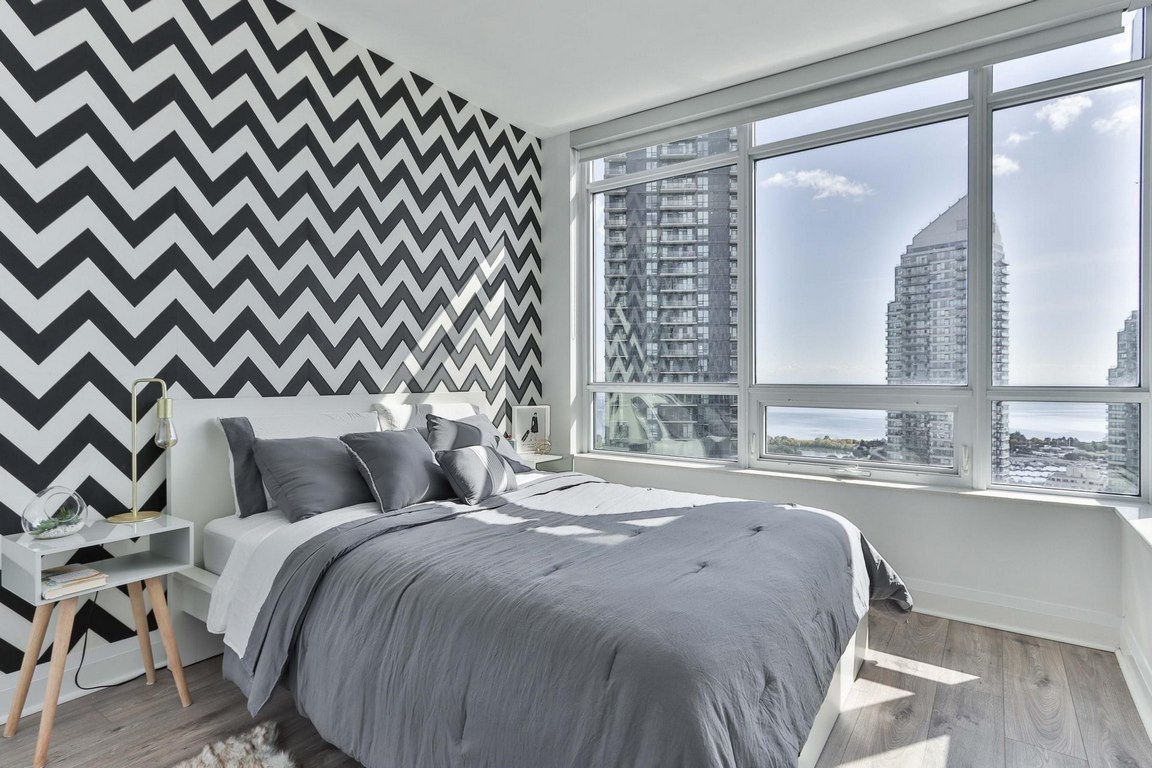 However, if you are more confident about making a statement, consider a dramatic wallpaper as the accent. Wallpapers give you the opportunity to introduce intricate patterns, prints, various tones and hues, and texture.
You can pick a wallpaper that will match some of the existing colors in your room or repeat a pattern you already have on your rug or upholstery, or you can go completely rogue and choose something strikingly different and unique.
Whatever you go for, it will certainly make a statement that will be a form of your own lasting grown-up's graffiti.
Eye-Catching Artwork
Of all the statement pieces in your home, eye-catching artwork has the power to take over everything else in the room for the simple reason of being exhibitionistic in its nature.
A statement or not, furniture, tables, cushions, and lighting are there for practical reasons, but art stands there to be seen and admired. It offers a view into the artist's soul and uncovers their deepest yearnings and thoughts.
And it also says a lot about you when you choose to put it up, so pick something that speaks of you as well.
Implementing a statement piece does take some time and thought, but it's well worth it when you know what power it has to set the tone for the overall style of your home.
When decorating your home, it all comes down to choosing pieces that excite you and reflect your style and vision.