Like every other thing in the world, your home needs regular care and maintenance. As a homeowner, you have the mighty responsibility of keeping your home top-notch.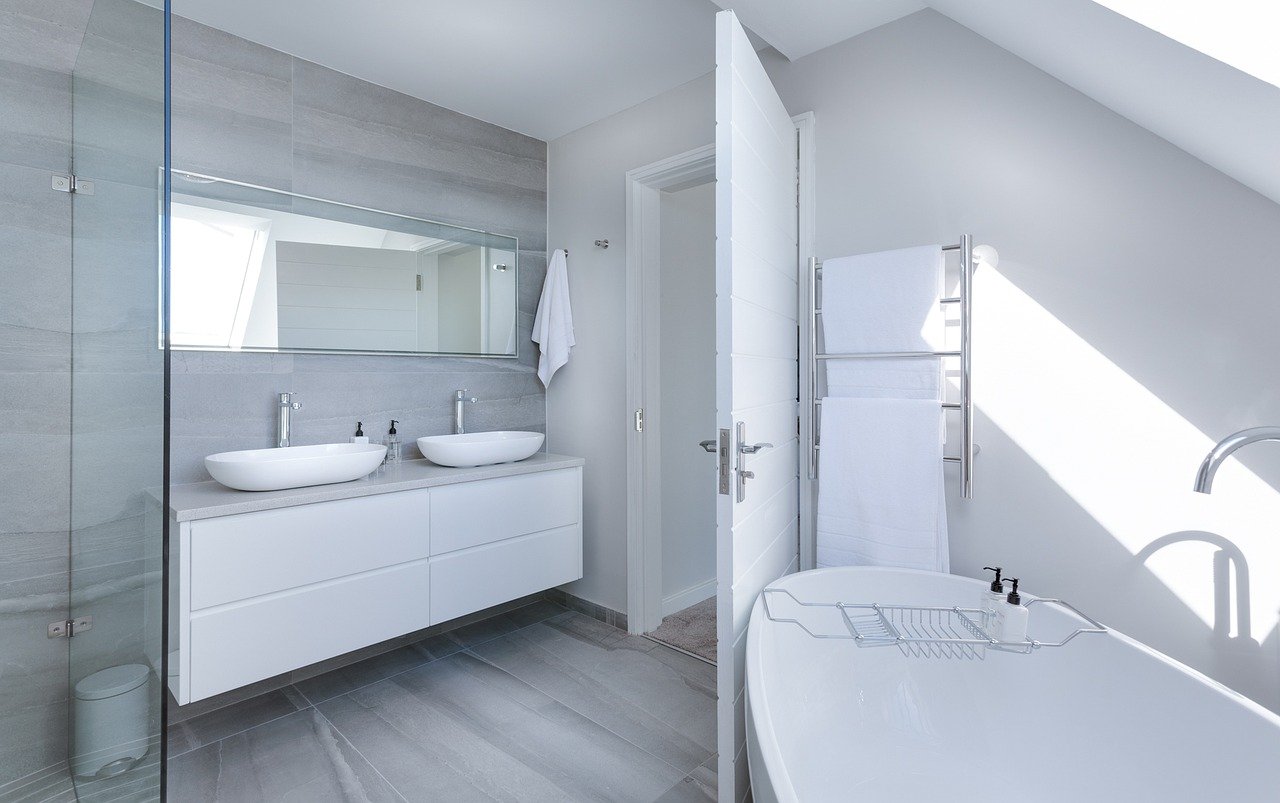 It involves cleaning, repairing, and renovating your home from time to time. Remodeling helps you fix maintenance issues like broken tiles, roof, electrical sockets, redo the furnishing, etc. It also gives your home a new and refreshed look.
Many things are involved in bathroom renovation, like clearing the drainage or hiring tile installers to fix the broken bathroom tiles. To help in the renovation process, here are five bathroom maintenance tips to know when you renovate your house.
1. Clear the Drainages
Over time the drains in your bathroom get clogged with human hair, dirt, minerals, and oxidizing substances in soaps. It makes the water drainage difficult as well as causes a foul odor.
It's essential to unclog these drains with readily available drainage formulas. You can also hire drain cleaners to professionally clean the drains in your bathroom and other places in your home.
You have a clogged toilet and you need it unclogged right now! If you don't get your toilet unclogged, you'll be in for a very unpleasant day. Call Debouchage Forest Services and they will come to your home or business to unclog your toilet quickly.
2. Remove All the Things And Sweep the Bathroom
Before you do any cleaning and maintenance in your bathroom, remove everything from your bathroom. It includes your shampoo and conditioner bottles, toothbrush, locations, towel, clothes, etc.
Keep them outside the bathroom to have all the space to clean. You should also clean the mirror with the cleaning solution and remove the water stains.
Once you take everything out, start dusting and sweeping the bathroom. You can use the bathroom cleaner to brush and wipe the tiles, remove the stains and bring the original color back.
---
Read Also:
---
3. Fix the Broken Tiles
While cleaning the tiles, check whether there are any chipped, broken, or crooked tiles. Broken tiles allow the water to sip inside them, causing mold on the bathroom walls. Even one broken or loose tile can affect the entire tilework of your bathroom.
The bathroom tiles need to be installed perfectly with other tiles. They should be aligned with other tiles, or they might break again. Therefore many homeowners hire tile installers to fix broken tiles and install new ones.
Fixing the tiles requires specific skills and tools, so do not bother to try them unless you are a professional tile installer. They have years of experience dealing with such work and can fix the broken tiles like you cannot even notice the difference.
4. Fasten Leaky Faucets and Pipes
Leaky pipes and faucets have numerous disadvantages. They not only cause algae and mold in your bathroom but also increase your utility bills.
A majority of bathroom accidents also happen due to wet bathroom floors. Therefore it's crucial to fix the leaky pipes and faucets. Carefully look for any leaking sites inside and outside the bathroom.
5. Fix the Electricals Circuits and Wires
It's a fact that electricity and water do not go hand in hand. Yet you still need lights and exhaust in your bathroom. But make sure the sockets are correctly installed, and the wires are insulated and appropriately arranged.
Ensure there are no open sockets and wire works in the bathroom. They are big fire hazards and increase the chances of electrocution.
Maintaining your bathroom is easier if you know what you are doing. It's always good to hire professionals like plumbers, tile installers, and electricians while renovating your home. It will ensure high-quality work and reduce the risk of accidents.