Whether you're a beginner or an experienced home cook, there are some appliances every kitchen needs.
Although there's a huge range of kitchen appliances on the market, it's important to realize that many of them are luxuries you can probably live without.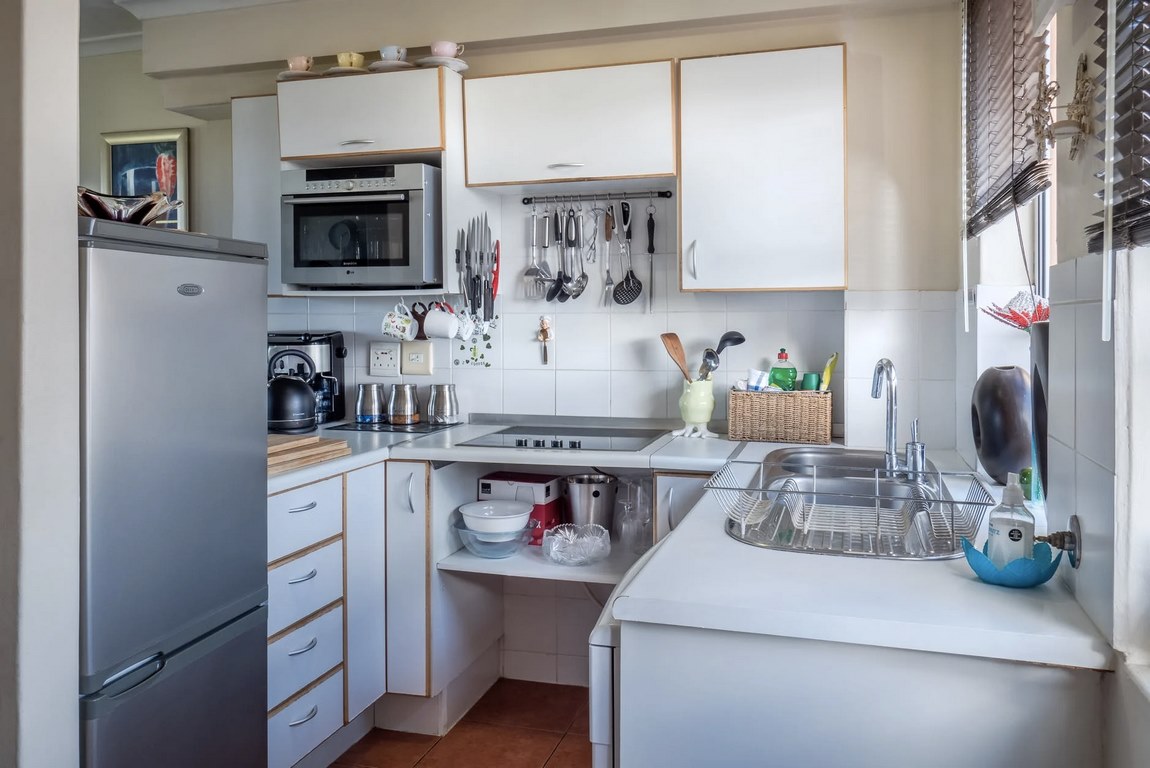 Here are some basic kitchen appliances that everyone should own.
1. Dishwasher
A dishwasher is one of the most essential appliances in any kitchen. Getting a dishwasher will not only help save time but will more effectively clean your dishes.
All you need to do is load the dishwasher properly, and it will take care of the rest.
2. Ovens
An oven is an essential appliance for your kitchen. Getting a quality oven is an especially good idea if you like baking.
A microwave oven is another important appliance your kitchen should have. Microwave ovens are practical and come in handy when you're in a rush.
They are extremely easy to use, and anyone can operate them. You can even use microwave ovens to bake.
They are efficient and versatile appliances that will save you a lot of time and energy.
---
Read Also:
---
3. Blender
A blender is an extremely practical appliance that can help you prepare milkshakes, fruit juices, vegetable juices, vegetable paste, sauces, mixed yogurt curries, and other pastes.
There is a range of Blending Gadgets available that offer many different features. They can be used to blend single or multiple food items into a paste for all sorts of recipes.
4. Fridge
A fridge is one of the most important appliances used in every kitchen for storing food and keeping it fresh.
A fridge keeps all your kitchen essentials like veggies, milk, yogurt, meat, chicken, and other perishables safe from bacteria by storing them in a cold environment.
In the freezer, many of these foods can last for weeks or months. Furthermore, when the weather is hot, a fridge keeps your drinking water and other beverages cold.
That way, you can enjoy the warm weather by staying refreshed with cold water and fresh juices.
5. Food Processor
A food processor resembles a blender in many ways, but it has a different range of functions.
It can be used to crush bigger veggies, meats, cheeses, and other solid food items to prepare delicious meals like meatballs and spreads.
Many recipes call for the use of a food processor so it's a good idea to keep one in your kitchen.
6. Grill
A grill is a great appliance to have at your disposal. Its function resembles an oven's, but it cooks food faster and leaves those nice grill marks on the outside of your meats and vegetables.
An indoor grill is an awesome alternative to outdoor grills. With a grill in your kitchen, you will be able to grill fish, meat, chicken, veggies, and other delicious items and be able to expand your skills.
7. Electric Kettle
Electric kettles are perfect for preparing instant tea, coffee, noodles, or anything that requires boiling water.
The best part is that it makes your life easier by boiling water in less time than the traditional method.
8. Coffee Maker
Most people couldn't survive their day without coffee, so a coffee maker is another basic kitchen essential.
The more expensive the model, the more features it will have. Many are equipped with steam wands that will help you make delicious frothy drinks like what you'd expect to find at your favorite coffee shop.
Even a simple model will allow you to prepare coffee quickly and easily in the mornings before you start your day.
9. Rice Cooker
In many households, rice is a core part of every meal. However, without a rice cooker, it is very difficult to make rice perfectly.
Often rice ends up undercooked or overcooked, which makes it difficult for you and your fellow diners to enjoy.
A rice cooker is easy to use, delivers consistent results, and allows you to focus on other things in the kitchen.
10. Stand Mixer
A stand mixer is an essential kitchen appliance for anyone who enjoys baking cakes and other desserts.
Because baking involves mixing and beating eggs, flour, milk, and other ingredients, a stand mixer can make baking a whole lot easier.
Other methods like hand mixers require more effort and don't offer the same level of reliability. All you have to do is press a button, and the stand mixer will do the job.
11. Toaster
Toast is a breakfast staple, so a toaster is another requirement for your kitchen. With a toaster, you can easily toast your bread in very little time, which is especially nice when you're in a rush.
This is an investment that everyone should make to get the most out of their kitchen.
12. Slow Cooker
A slow cooker is an excellent choice for those who enjoy cooking stews, meat, grains, and other delicious meals.
It helps you, slow cook, the items at a low simmer without having to tend to them frequently.
This cooking method is great for juicy, tender meat that melts off the bone. It also helps that slow cookers are simple to use and require very little effort.
13. Salad Spinner
A salad spinner is a must-have for healthy eaters. Anyone who loves eating fresh and healthy vegetables with their meals will be glad they have one of these nifty gadgets.
A salad spinner helps you wash your fresh ingredients, and it's far more efficient than doing it the old-fashioned way.
One major advantage is that it dries lettuce more thoroughly than drying by hand, so the dressing sticks better and you get a more flavorful salad.
14. Waffle Maker
Waffles are a favorite breakfast choice for many people on the weekends. If you fall into this category, a waffle maker is another basic kitchen appliance you should keep in your kitchen.
These items are some of the most essential appliances you should have in your kitchen.
These are the basics, and they are very versatile and easy to use. However, if you wish to upgrade your appliances further, there are many others that can help expand your capabilities in the kitchen.
Shop around and find equipment that suits your needs. Just make sure to start with the essentials. They will save you time and energy and make cooking more enjoyable.