Designing a commercial space is a crucial task that can significantly impact the success of your business.
From creating an inviting atmosphere to optimizing functionality, several key elements need to be carefully considered to ensure that your commercial space not only looks appealing but also serves its purpose efficiently.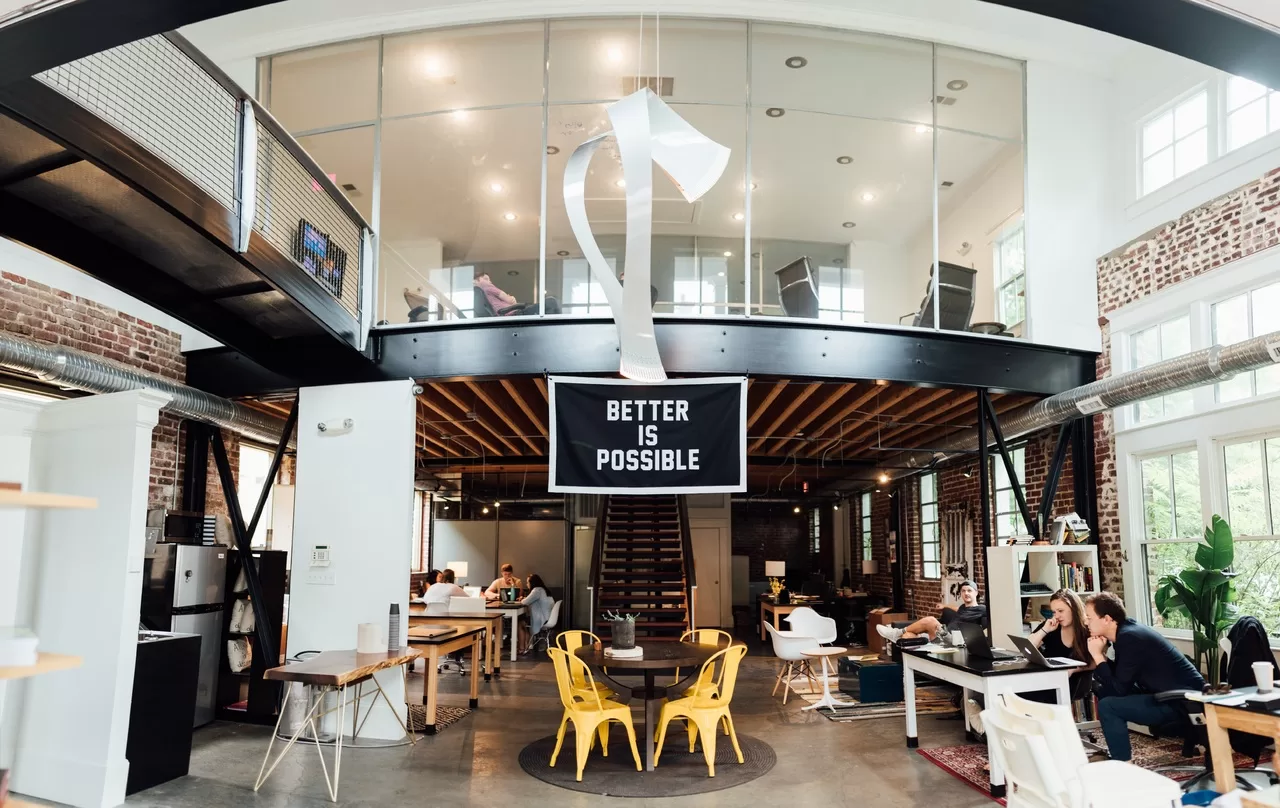 In this article, we'll delve into the five key elements that should be at the forefront of your mind when designing your commercial space.
1. Layout and Flow
The layout of your commercial space is the foundation of its design.
Consider how customers and employees will navigate through the area.
A well-thought-out layout ensures efficient traffic flow, making it easy for customers to find what they're looking for.
Work with an interior designer to create a floor plan that maximizes both space and functionality.
2. Brand Identity and Aesthetics
Your commercial space should reflect your brand's identity and values.
The aesthetic choices you make, from color schemes to decor, play a significant role in conveying your brand's message.
A cohesive and consistent design enhances brand recognition and leaves a lasting impression on visitors.
3. Lighting
Proper lighting is essential for any commercial space. It not only sets the mood but also affects the overall ambiance and productivity.
Incorporate a mix of natural and artificial lighting to create a well-lit environment.
Highlight focal points with accent lighting and ensure task areas have adequate illumination.
4. Furniture and Fixtures
The furniture and fixtures you choose should align with the purpose of your commercial space.
Comfortable seating for customers, ergonomic workstations for employees, and well-placed shelving for products all contribute to a functional and inviting environment.
Choose pieces that are not only aesthetically pleasing but also durable and easy to maintain.
5. Accessibility and Inclusivity
Inclusivity should be a priority when designing your commercial space.
Ensure that the layout and design elements are accessible to all individuals, including those with disabilities.
Install ramps, elevators, and wide doorways to accommodate wheelchair users.
Additionally, consider the needs of diverse customer groups to create a welcoming environment for everyone.
6. Technology Integration
In today's digital age, technology integration is a crucial aspect of commercial space design.
---
Read Also :
---
Incorporate charging stations, interactive displays, and seamless Wi-Fi connectivity to enhance customer experience.
For office spaces, prioritize ergonomic tech solutions to boost employee productivity.
7. Sustainability and Eco-Friendliness
Designing with sustainability in mind not only benefits the environment but also resonates with conscious consumers.
Opt for energy-efficient lighting, recycled materials, and eco-friendly construction practices.
Green spaces and indoor plants can also contribute to improved air quality and a refreshing atmosphere.
8. Acoustics
Acoustic considerations are often overlooked but can significantly impact the comfort of your commercial space.
Address noise control through proper insulation, acoustic panels, and sound-absorbing materials.
A quiet and comfortable environment enhances customer satisfaction and employee well-being.
9. Signage and Wayfinding
Clear signage and wayfinding elements are essential for guiding visitors through your commercial space.
Ensure that signage is visible, easy to understand, and aligned with your brand's visual identity.
Effective wayfinding reduces confusion and creates a positive customer experience.
10. Flexibility and Future-Proofing
Design your commercial space with flexibility in mind. Business needs can evolve over time, and your space should be able to adapt.
Incorporate modular furniture and versatile layouts that can accommodate changes without major disruptions.
Future-proofing your design saves both time and money in the long run.
11. Security and Safety
Prioritize the safety and security of your commercial space.
Install proper lighting in exterior areas, invest in robust security systems, and ensure that emergency exits are clearly marked.
Safety measures not only protect your business but also instill confidence in visitors and employees.
12. Material Selection
Carefully select materials for flooring, walls, and other surfaces in your commercial space.
Durable and easy-to-maintain materials ensure longevity and reduce maintenance costs.
Choose materials that complement your design while meeting functional requirements.
13. Customer Engagement Zones
Create designated areas within your commercial space for customer engagement.
These zones could include interactive displays, demo stations, or comfortable seating for discussions.
Customer engagement zones encourage interaction and enhance the overall shopping or visiting experience.
14. Visual Merchandising
For retail spaces, effective visual merchandising can drive sales and enhance the customer journey.
Strategically place products, use creative displays and incorporate storytelling elements to captivate customers and encourage purchases.
15. Collaboration Spaces
If your commercial space is an office or coworking environment, consider incorporating collaboration spaces.
These areas facilitate teamwork and creativity among employees. Interior design toronto provides comfortable seating, whiteboards, and multimedia capabilities for effective brainstorming sessions.
In conclusion, designing a commercial space requires careful consideration of various elements to create an environment that is both functional and visually appealing.
From layout and aesthetics to accessibility and technology integration, each aspect contributes to the overall experience of visitors and employees.
By focusing on these key elements, you can design a commercial space that fosters success and leaves a positive impression on everyone who enters.
Frequently Asked Questions
Q1: How do I choose the right color scheme for my commercial space?
A1: Consider your brand's identity and the emotions you want to evoke. Warm tones can create an inviting atmosphere, while cooler tones might promote a sense of calm.
Q2: What's the significance of incorporating sustainable design in my commercial space?
A2: Sustainable design showcases your commitment to environmental responsibility, attracting eco-conscious customers and contributing to a healthier planet.
Q3: How can I make my commercial space more accessible to individuals with disabilities?
A3: Install ramps, widen doorways, and provide accessible restrooms. Ensure that signage includes Braille and consider sensory-friendly design elements.
Q4: How can I effectively utilize technology in my commercial space?
A4: Integrate charging stations, digital displays, and smart devices to enhance customer experience. In office settings, invest in tech that improves productivity.
Q5: Why is acoustics important in commercial space design?
A5: Proper acoustics create a comfortable environment by reducing noise levels. This leads to better customer experiences and improved employee focus.