Regarding luxury and accessibility, you truly cannot beat a residential elevator. These tools allow you to easily access any floor in your home without slogging up a flight of stairs, which can be a true lifesaver for those with mobility issues.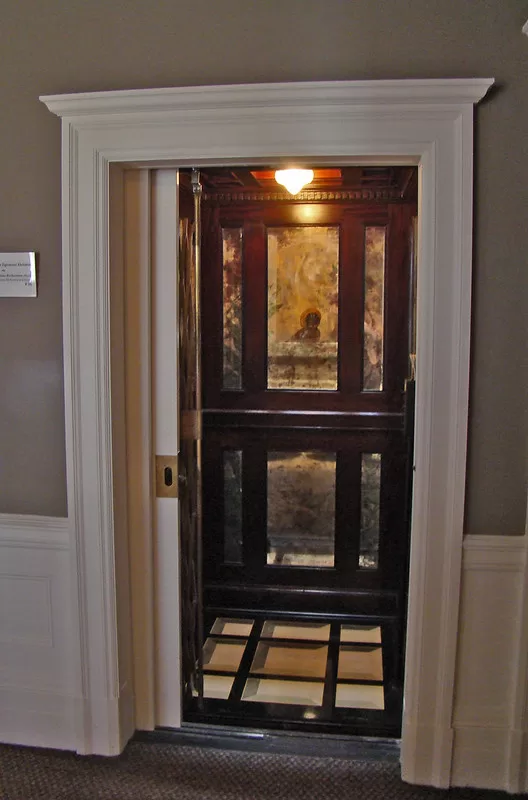 They can also make your daily chores much faster, as you can easily head down to the basement to do laundry, and then shoot back to the second floor to put your clothes away. More than that, they boost home value, meaning it will more than pay for itself when it's time to sell your property.
But what is the home elevator installation process actually like? Today, we'll pull back the curtain on this innovation, helping you better understand what to expect when you decide to bring this touch of class to your house.
Choosing an Installer and Design
When it comes to home elevator installations, your search starts with finding a company that designs the elevator of your choice. It's a niche field, but this doesn't mean you won't need to carefully vet every organization that proclaims good service.
Just like with finding good home contractors in any field, you need to ensure that they have the credentials and experience necessary to do a great job.
Sadly, some elevator companies have installed dangerous products that have injured people due to shoddy design or workmanship, so you need to investigate their background and see if there have ever been any problems with their work in the past.
Once you've seen that they have a reputation for quality, schedule a consultation so that they can give you an estimate and decide the best location in your house for the shaft.
Securing Permits
Before any work begins, you need to clear the construction process with your municipality. Your elevator installer will help with this, but you may have to head down to city hall and fill out the necessary paperwork to be sure that it's all as it should be.
Drilling the Shaft
Of course, you'll need to make way for the elevator by drilling a shaft where the elevator will be located. Thankfully, this is a pretty quick process for home elevators, as they are much lighter than those used in commercial buildings, and you can expect the work to be done in only a few days.
Setting Up the Electrical Components
There will be some wiring and other electrical elements that must be installed first. These provide power for the various components of the elevator, such as the door. All the electrical components will be tested before the actual mechanical elements are placed in the shaft, then connected and tested again.
Installing the Cab and Platform
Once the electrical elements are installed, the company will put in the mechanical components, such as the cab, platform, drive system, guide rails, and safety features.
The cab will be positioned inside the guide rails before it is hooked up to the drive system, then doors will be installed so that the shaft is inaccessible unless the cab is properly positioned.
The electrical system will now be wired to the mechanical components, and the system will be tested to be sure that it meets safety requirements and that everything works properly.
Adding Finishing Touches
Now is the most enjoyable part: being sure that the elevator is to your liking. Things like guard rails, finishes, and trim will be placed on the elevator to help it match your decor and meet all your needs for comfort. When this part is done, you're almost ready to hop in the elevator and take it for a ride!
Inspecting the System to Ensure Compliance
Before anyone actually takes that inaugural ride, the system will be inspected and tested again. The installer will double-check everything by testing every component, and you may have to have a building inspector come to ensure that it meets your municipality's standards.
Once this is complete, you'll be provided with information on how to properly care for the elevator, how to identify issues, and when to call for regular maintenance to keep it working its best.
How Long Does a Residential Elevator Installation Take?
Installing a home elevator is a much faster process than a commercial elevator, as they are more lightweight and have fewer moving components.
You'll typically be able to enjoy your brand-new home feature in just a few days, though it may take a week or more for some models; this is especially true if you need the elevator to access more than two floors or if you want a larger cab.
Regardless, this quick and simple process can be completed faster than you ever imagined so that you can begin appreciating the convenience of your very own elevator.