Many homeowners agree that both the kitchen and the dining room are the main core areas of the home.
After all, these are the places where all family members can gather together at the end of the day to enjoy a hearty meal. If you have already finished sprucing up your kitchen, it's only best to have your dining room follow suit.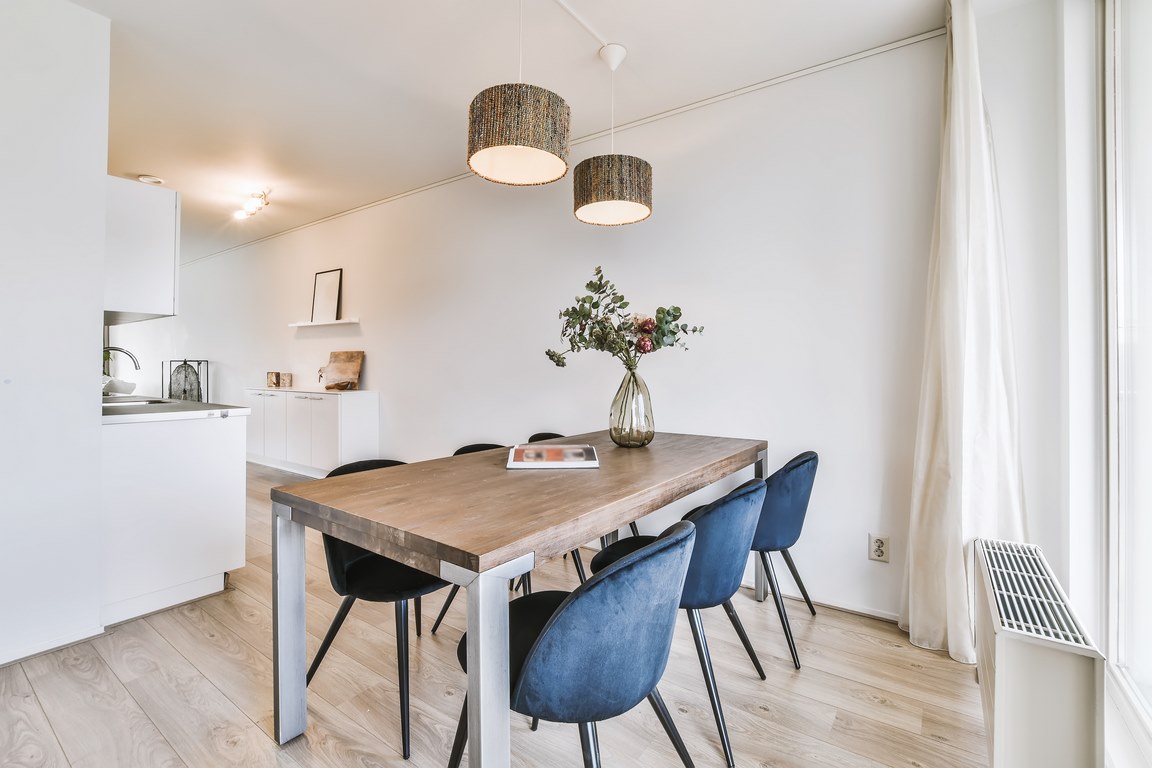 Whether your dining area needs minor changes or a complete makeover, there are many exciting ways to recreate its overall look.
Making it stylish like the rest of the areas and spaces in your home is your main goal, and you could achieve it by implementing some dining room upgrades.
Here are a few ideas you may want to consider if you want to turn your old, dull dining room into a stylish and elegant place.
1. Invest in Durable Furniture
When you think of a dining room, it's normal to think about dining tables and chairs as the top priority. A traditional dining table is usually made of varnished wood; however, some prefer tables with glass tops and metal legs for a more contemporary look. Then again, you should choose a material depending on what would look great with the rest of your dining room's overall design.
You can shop dining tables and replace your old ones if you feel like they're no longer a good fit for your revamped dining room. A good way to get rid of your old furniture is to sell them in second-hand stores and use the money to buy a new one. Just add more cash, and you'll be able to purchase a more suitable replacement for your old dining table.
As for your dining chairs, they usually come with a table, made of the same material and fashioned in a similar design. However, this doesn't have to be the case at all times. Some homeowners and home designers mix and match tables and chairs, coming up with extravagant combinations.
Some homeowners even choose chairs of different sizes and styles to surround the dining table. Aside from conventional kitchen chairs, others would even go for benches or other unusual chair designs to accommodate more people.
It's also important that your dining tables and chairs mesh well with the overall look of your home's interiors. This means paying attention to your furniture's color palette and visual theme.
Aside from aesthetics, you should also consider the furniture's build quality and long-term maintenance. For example, wood could get stained with beverages and food spills, so you may want to go for ceramic or glass materials for easier maintenance. Whatever material you opt for, make sure they are durable enough to accommodate many meals for years to come.
---
Read Also:
---
2. Go For Unique Lighting Fixtures
Lighting plays a key role in the design of a dining room, setting the atmosphere or vibe of the room. Lighting has been experiencing a renaissance in the past few years, and design companies are coming up with new, artistic lighting solutions especially those designed for the dining room. You could check out some bright ideas for dining room lighting for more information.
From ceiling lights to chandeliers, you'll gain access to a plethora of lighting fixture selections that will blend well with your dining room's visual theme. For best results, choose hardware and color of lighting fixtures that complement the color of your furniture and wall.
3. Use Quality Linens
You should pay more attention to details to make your dining room more stylish. A simple tablecloth can completely transform an old table in just a few seconds. Some homeowners use this trick to add some style to their dull dining room without having performed major renovations.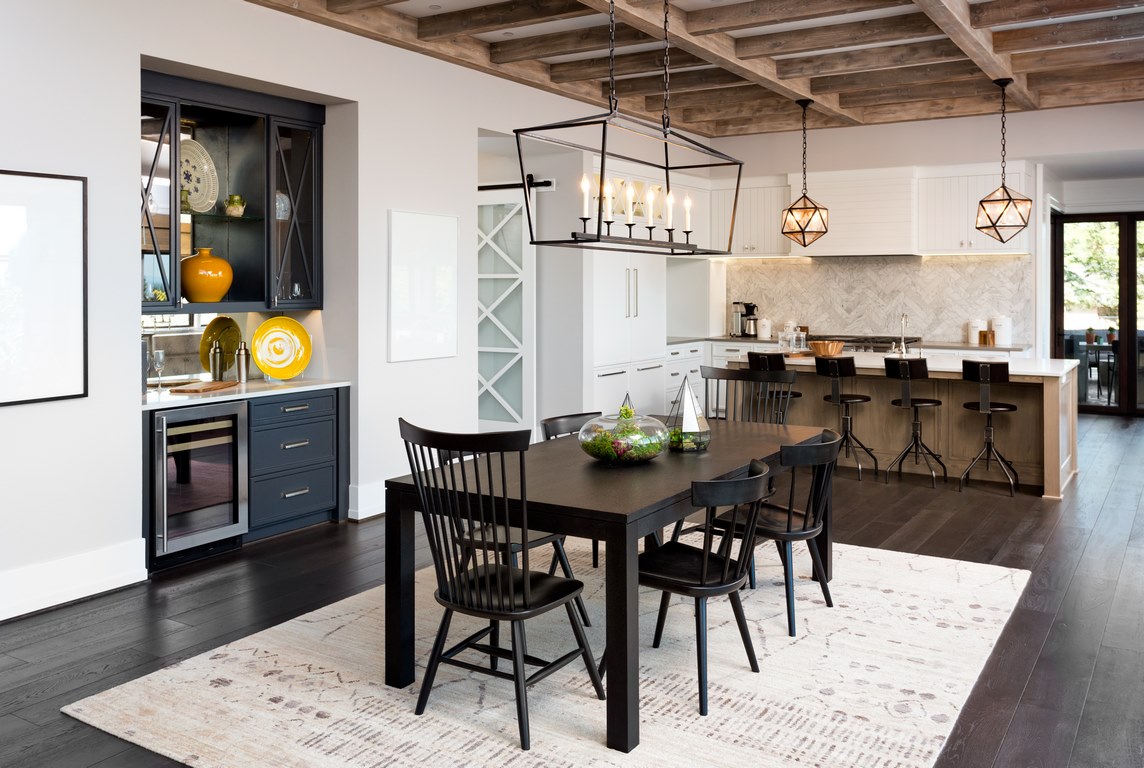 A tablecloth will also easily hide scratches, watermarks, and other blemishes on your table, leaving you with a smooth, clean surface. Hence, if you don't have the budget to replace your old table completely, this should be a great temporary solution.
While you're at it, shop for other linens. You could use decorative placemats and napkins that go well with the tablecloth. Use your creative juices and find out what works well to make your dining room look great
4. Decorate With Art
Art decors never fail to liven up any home. However, finding the right art for your dining room can be challenging. As the focus should be on the dining room table, you want accent pieces that compliment your room without taking away too much attention.
From choosing a painting or dining room wall decors to opting for vases and centerpieces, you can find a wide variety of art decors that will look great in your dining room.
Even if you don't spend too much money on art decors, it's all a matter of using your talent in interior designing. Find what decors will look great with the other elements in the dining room.
Conclusion
A dining room is a special place for many families to share conversations and meals together. Fortunately, there are many ways to elevate your dining room and make it more inviting for household members and guests to spend more time there. Hopefully, the ideas mentioned above have helped you get started revamping your dining room soon.