The garage, often considered a neglected space, has immense untapped potential. Beyond serving as a storage area for household items, your garage can be transformed into a functional and stylish space that complements your lifestyle and interests.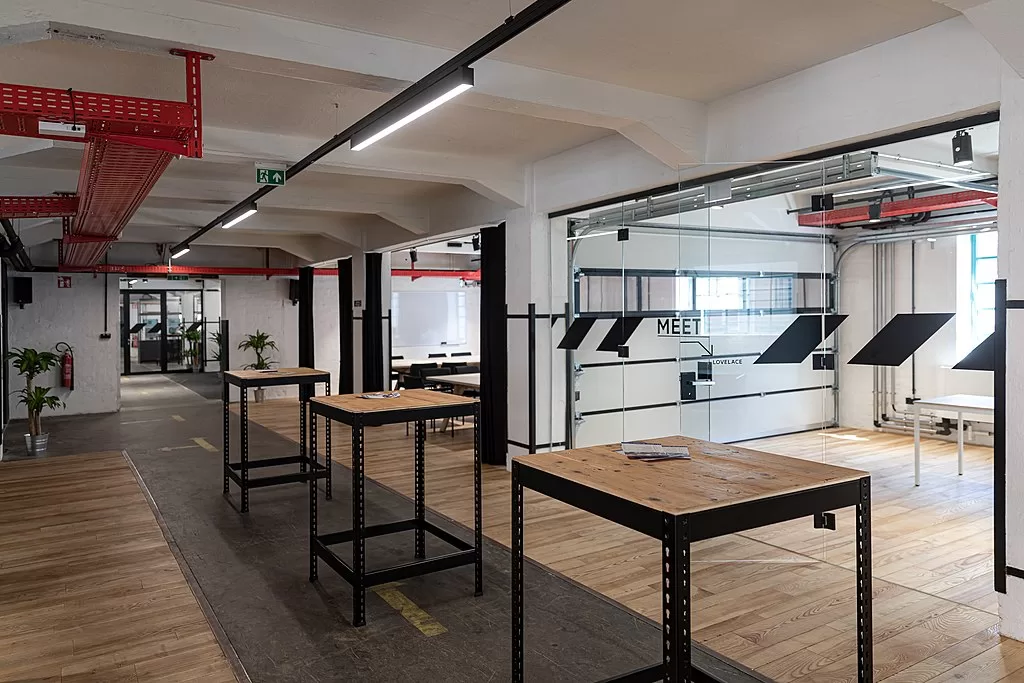 Whether you're a DIY enthusiast, a fitness fanatic, an artist, or simply looking to optimize your garage's organization, this blog post offers a treasure trove of creative design ideas.
Let's explore how you can transform your garage into a versatile and inviting area that seamlessly combines function with style.
Multi-Purpose Workshop
For the DIY aficionado, a multi-purpose workshop is the ultimate dream. Install a sturdy workbench along one wall, equipped with ample storage for tools, hardware, and supplies.
Optimize wall space with pegboards and wall-mounted organizers to keep frequently used items within easy reach. A dedicated workshop allows you to embark on various projects with ease, from woodworking and metalworking to crafting and repair work.
---
Read Also:
---
Home Gym Oasis
Create a home gym in your garage to transform workouts into an enjoyable and motivating experience. Lay down rubber flooring for a comfortable workout surface and add large mirrors to enhance the sense of space.
Install gym equipment that caters to your fitness preferences, such as cardio machines, free weights, and resistance bands. Personalize the space with motivational posters and adjustable lighting to create a welcoming gym oasis.
Art Studio Haven
Artists and creative souls can transform their garage into a tranquil art studio. Maximize natural light with large windows or skylights and organize your art supplies with labeled containers and drawers.
Hang inspiring artwork and incorporate an adjustable easel to facilitate your artistic endeavors. A well-designed art studio provides a serene sanctuary for honing your craft and exploring your creative talents.
Entertainment Zone
Turn your garage into an entertainment hub that delights family and friends alike. Create a cozy seating area with plush sofas and chairs, complemented by a large-screen TV and gaming consoles.
Set up a mini-bar area with a mini-fridge, bar cart, and stylish glassware for serving refreshments. The garage entertainment zone becomes the perfect spot for hosting movie nights, game days, and social gatherings.
Car Enthusiast's Showcase
For car enthusiasts, the garage can be a showroom for displaying prized vehicles in all their glory. Install sleek cabinets and display racks to showcase your car collection.
Incorporate proper lighting to accentuate the cars' features and add a designated workspace with a sturdy workbench for car maintenance and detailing.
A well-designed car enthusiast's garage allows you to admire your collection and work on your vehicles with passion and precision.
Garden And Potting Area
Embrace your green thumb by transforming your garage into a garden oasis. Set up a potting bench with ample storage for gardening tools, pots, and soil. Utilize wall space for hanging planters and shelves to display your potted plants.
This garden haven allows you to nurture plants, start seedlings, and indulge in your love for gardening, even during inclement weather.
Kid's Playroom Retreat
Create a fun and safe playroom for your children in the garage. Lay colorful floor mats for comfort and safety and add toy organizers to keep playthings tidy.
Designate a corner for crafts and imaginative play with a chalkboard wall and art supplies. The garage playroom becomes a magical retreat where kids can unleash their creativity and enjoy countless hours of fun.
Cozy Home Office
Transform your garage into a functional home office to elevate your work-from-home experience. Set up a comfortable desk with an ergonomic chair to support long hours of work. Install sufficient storage solutions for office supplies, files, and books.
Add artwork, plants, and cozy rugs to infuse the space with comfort and style, creating an environment that inspires productivity and focus.
Chic Storage Solutions
Transforming your garage into a functional and stylish space can be a rewarding project, but it's important to incorporate smart storage solutions. If you're in the market for garage cabinets in Park City, you'll want to find ones that are not only functional but also visually appealing.
Investing in stylish cabinets and shelves will help keep your garage orderly and clutter-free, while also adding a touch of sophistication to the space.
Overhead storage systems are another great option to consider, as they allow you to utilize space that might otherwise go unused. For a cohesive look, consider using matching storage bins with labels.
This will not only help you keep track of your belongings but also add to the overall aesthetic of your garage transformation.
Conclusion
Your garage has the potential to be so much more than just a storage space. By embracing creative design ideas, you can transform it into a functional and stylish area that aligns with your interests and enhances your daily life.
Whether you opt for a multi-purpose workshop, a home gym oasis, an art studio haven, an entertainment zone, or any other creative design concept, the key lies in personalization.
Tailor your garage transformation to suit your unique passions and preferences, creating a space that brings you joy and utility.
As you embark on your garage transformation journey, remember that the possibilities are endless.
With a little imagination, thoughtful planning, and a touch of style, you can turn your garage into a remarkable extension of your home that adds value and enriches your lifestyle.
So, roll up your sleeves, let your creativity flow, and embark on the exciting adventure of transforming your garage into a functional and stylish space that you'll cherish for years to come.