When it comes to safeguarding your family and valuables from harm, your roof is an important part. When you unexpectedly need emergency roofing services in New Orleans, you can't afford to just let things slide.
Remember to act fast before problems become worse and count on a trustworthy, local roofing contractor who can get the job done right the first time.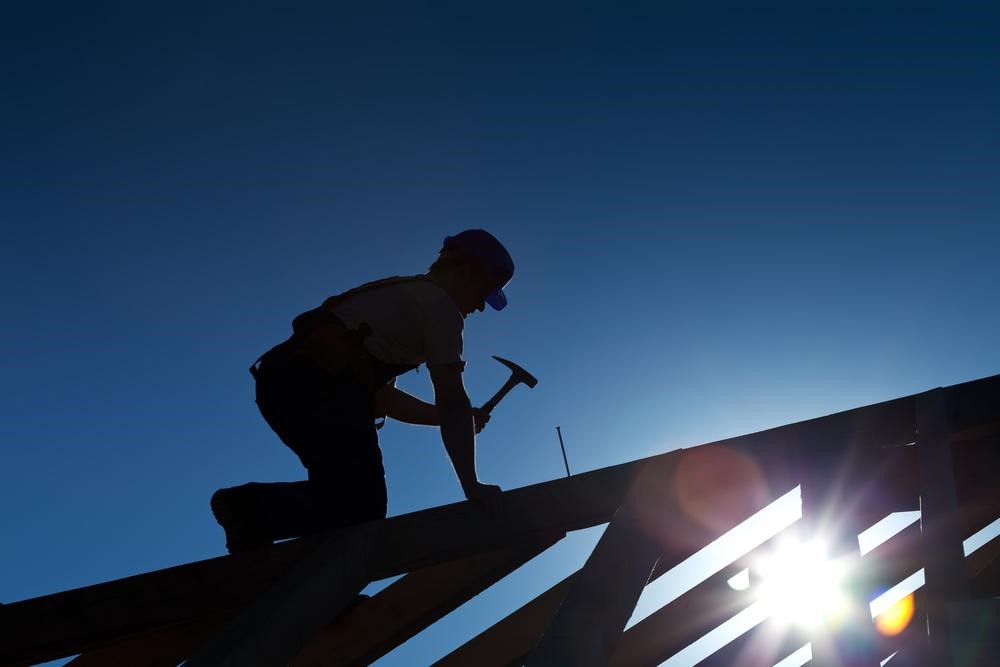 What are the Most Common Roof Problems?
1. Leaky Roof
In the event of a leak, regardless of the kind of roof, you have a problem. When it comes to your roof, it is like the lid of a container. This lid's primary function is to keep the contents dry.
Once a leak threatens it, the only thing you can expect to do is to patch it quickly enough to minimize the harm. Leaks may occur for a variety of causes, but the main problem is spotting them early enough to fix them and clean up the mess.
2. Poor Installation
So-called "professional" roofing contractors may just be looking for fast money when they do subpar repair work. Even worse, a person who is unqualified for the position may accept it.
Detection of a problem may take years, but by the time problems arise, it is usually too late for a fast solution. To begin with, it's likely that you'll need to replace the whole roof.
---
Read Also:
---
3. Lack Of Ventilation
In order to prolong the lifespan of a roof, proper ventilation of the attic and roof is essential. Temperature and moisture levels in the attic are regulated by adequate ventilation.
Degradation of roof shingles, sheathing, and insulation from excessive heat and moisture may lead to higher energy bills as well as unpleasant mold and mildew issues.
Why Should You Repair Your Roof in New Orleans?
1. Save Money
If you put off a roof repair, you run the risk of getting into a lot of trouble. To save money, it's best to fix things as soon as possible. Nevertheless, if the damage worsens to the point where an emergency repair is required, you may be forced to fork out a large sum of money.
As damage to the roof increases, so does the expense of fixing it. The longer you delay, the greater the chance of incurring significant costs.
2. Growth Of Mold and Mildew
What if your bathroom plumbing is normal, but your ceiling and higher walls are covered with mold and mildew? Most likely, the source of the issue is a leak in your roof. Moisture may contribute to an unhealthy atmosphere if it accumulates.
As a result, repairs might end up costing you a lot of money. As a result, take immediate action to resolve the issue and hire a contractor in New Orleans to take a look.
3. Energy Usage and Costs Are Both Rising
An increase in your energy use and power costs might be caused by a roof problem. If your roof is damaged or poorly insulated, you may have to pay more to heat and cool your home.
4. Roof Deck Sagging
Roof deck drooping is caused by a variety of issues. For example, it might be the result of poor installation, lack of assistance, or gradual degradation. No matter why it's there, every deck that's linked to your roof must be properly cared for. If it isn't, you put your roof in danger.
5. Old Roofs
It's common for a roof to survive between 20 and 25 years on average. Without having your roof checked or repaired within that time frame you may notice minor warning signals that your roof is nearing the end of its lifespan. In particular, you run a higher chance of expensive leaks forming.
6. Electric Wiring Risks
You put your life on the line if you put off roof repairs. If you don't address leaky walls and ceilings, they pose a danger to your health and safety. If water seeps into the walls and interferes with the wiring, it may provide an electrical danger.
7. Sun Damage
Roofs in New Orleans are vulnerable to the sun's unrelenting rays, which may cause further issues. When the harm is done over months or years, it is not immediately apparent.
Shingles may be weakened over time by high temperatures, particularly if there is no attic ventilation to counteract this.
How Long Does a Roof Last in New Orleans?
Roofs can last 18-20 years in New Orleans because of the climate. A hurricane-damaged roof will only endure 15 years at most.
In the long run, a metal roof will outlast a shingle roof, but the insurance costs are higher. But metal roofs have been known to persist for more than 40 years.
Slate roofs typically have a lifespan of 125 years or more in most climates. However, this does not rule out the possibility of future repairs to the roof. Make sure you schedule a roof check every few years to make sure there aren't any missing pieces.
Call a Trusted New Orleans Roofing Service for Any Roof Repairs Today
If you see any of the warning signals listed above, you should contact a reputable roofing company to have the damage inspected. Have an expert inspect your roof to determine the extent of the damage and provide you with an estimate of the current repair costs.
In general, it is recommended that you seek repair services if the specialists decide that the problem needs attention. Issues may get even more tricky to handle if you don't tackle them soon enough.