Every home's exterior loses its new-build shine because, over time, it is being exposed to damaging impurities in the environment.
Dirt and grime buildup is a major factor that causes your exterior to look dull and unkempt. Even the most intricate landscaping can get looked over by a dirty house behind it.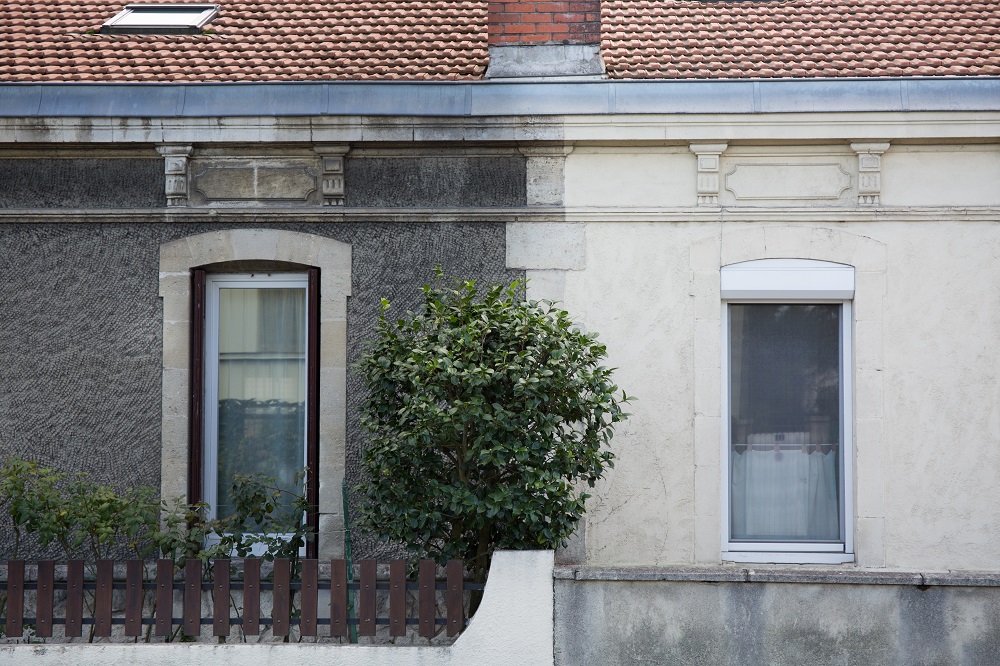 No one wants to live in the dirty house on the street. Let's dive into the satisfying work that goes into cleaning the exterior of your home.
With 4 seasons every year, there are a lot of changes in weather that we cannot avoid and eventually cause damage to the exterior of our home.
Your home comes with basic upkeep that will have your home looking brand new for years. It is sometimes hard to believe how many people see the outside of your house and not the inside.
So, What Does Having a Clean Exterior Mean?
It starts by knowing the material that makes up the exterior of your home. Take note of the proper cleaning procedure for your siding, roof, and windows.
What Material Is Your Siding?
The most common are: vinyl, brick, fiber cement, and wood.
Vinyl Exterior
Being the most common material used, vinyl siding comes with strong durability for harsh weather conditions. This is when you would use a pressure washer, as vinyl cleans more efficiently when using cold water.
---
Read Also:
---
Brick Exterior
It is very common to have brick on certain places of your home's exterior, sometimes used as a decoration for other siding materials.
When cleaning your brick siding, it is very important to take some time and find any imperfections.
When brick goes untreated, accumulating buildup will cause it to chip, crack, and break. That is a bigger problem no homeowner looks forward to taking care of.
If you come across a lot of imperfections in the brick exterior, it is best to call a professional. Using a pressure washer can possibly cause more damage and create a lovely new home for mold and termites.
If your brick exterior is flawless and just covered with dirt and buildup, your pressure washer will be the best option to penetrate through to the original brick.
Fiber Cement
Fiber cement is known for its great durability and low maintenance
performance. That doesn't mean it is exempt from getting dirty. This material is NOT made to withstand high-pressure water, so skip the fiber cement siding when pressure washing the rest of your exterior.
Wood Exterior
When you have wood as your home's exterior, it can age very quickly without the proper maintenance. A low-pressure nozzle on the end of a pressure-washing machine is used for a gentle wash.
Soft cleaning is gentler on wood than power washing or pressure washing. This is critical because too much pressure can tear paint off of the wood, causing it to be damaged.
For the greatest results, use a professional wood cleaner throughout the soft wash procedure.
Window Cleaning
It's been a long winter and today is the first "nice" day where the sun is shining and eliminating all our winter blues.
Sounds great right? Now you start to notice the streaks, dust, yellow haze, and buildup smeared on the outside of each window. This is when the "spring cleaning" season usually starts.
The exterior of your windows is not as accessible as the interior, making this cleaning task a dreaded one. Thankfully, using a pressure washer will make your windows spotless in a jiffy!
A VERY IMPORTANT NOTE
– Using a ladder will be the opposite of helpful when using a pressure washer to clean your second-story windows and roof. Manufacturers have designed specific attachments like nozzle kits and extensions to reach those heights.
– Don't go full blast on the glass, pressure washers can expel water with enough force to shatter your window. Attaching a low-pressure nozzle to your pressure washer will give your windows a deep clean without damaging them.
Roof Cleaning
Without a roof, you wouldn't have a home. Your roof is just as important as your foundation but is rarely examined, at least with ease.
It is important to know how to properly clean the specific material your roof is made from. When in doubt, always go for the soft-washing method.
Soft Washing
Soft washing is a cleaning process that safely removes organic stains, mildew, and algae from outdoor surfaces using a low-pressure washing technique using a mixture of algaecides, bleach, cleaners, and water.
Although the procedures, equipment, pressure, and chemicals used in gentle washing, power washing, and pressure washing appear to be identical, they are not.
Power washing and pressure washing require significantly higher water pressure than gentle washing, and power washing is usually done with much hotter water.
To destroy mold, mildew, bacteria, algae, fungus, moss, and other bacteria, the Soft Washing technique is paired with a biodegradable disinfecting cleaning solution.
At the end of the day, being a homeowner requires the necessary tools to properly clean the components of your property.
A pressure washer is a must-have machine and is designed specifically to eliminate the dirt and grime that accumulates on the exterior of your home each year.