Creating the perfect Denver landscape design for your home is all about preparation.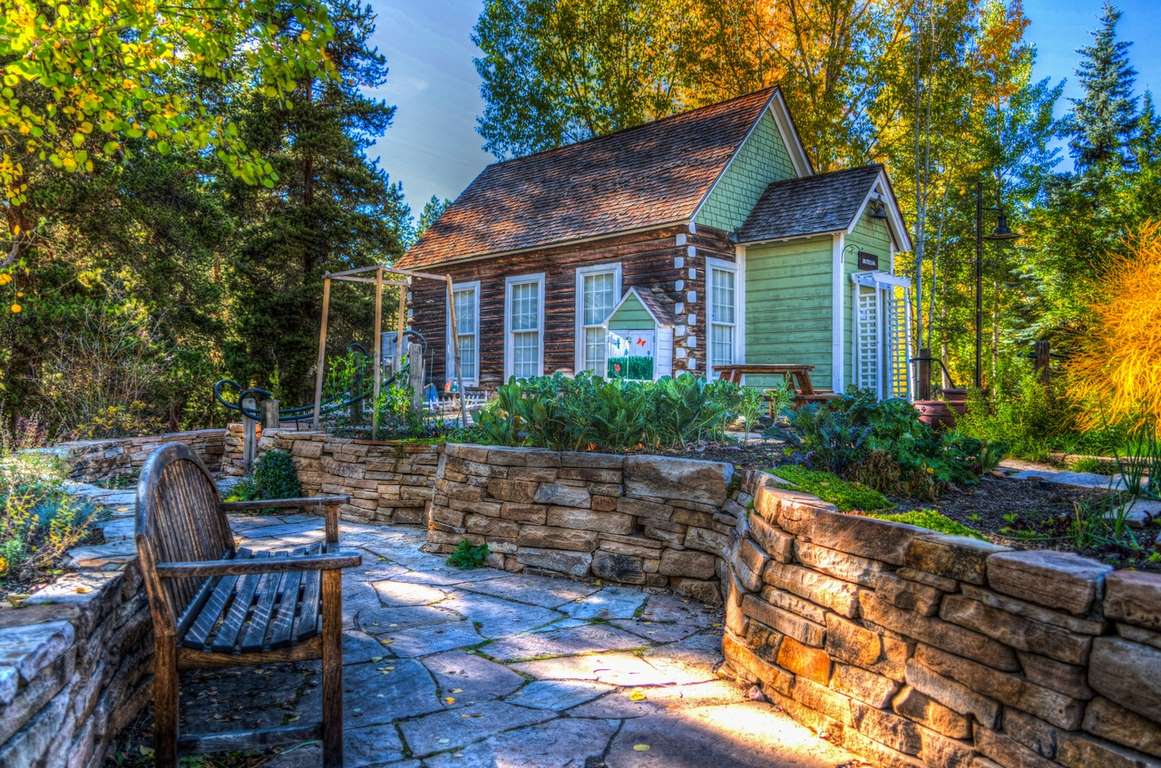 This means getting your yard and landscape ready as each new season comes around. And with warmer weather and longer days, we can all tell that summer is right around the corner.
Here, we're taking a closer look at 10 simple ways that you can get your Colorado landscape ready for the summer.
10 Ways to Prepare Your Colorado Landscape Design for Summer
Are you getting ready for summer? Well, before you go ahead and make those beach reservations, make sure you take care of everything on the home front first.
This means making sure that your landscape and outdoor spaces are ready for the summer months that are fast approaching.
1. Soil Conditioner:
when the weather gets warmer, it's possible for your soil to suffer as it experiences higher temperatures and less moisture. Give your lawn a little bit of help this year by applying a soil conditioner that helps lawns absorb more moisture, and as a result, handle the oncoming weather.
Soil conditioners can even help thin or weak lawns recover and look better than ever. Just remember: when using a soil conditioner, you still need to keep up with the regular watering of your lawn.
2. Watering:
while we're on the topic, watering your lawn and plants becomes even more important with summer approaching. In fact, proper and adequate watering is the most important step you can take to ensure your lawn is healthy throughout the entire year.
Especially in arid regions, like Colorado, knowing how to sufficiently water your lawns is absolutely key. Try to water early in the morning or late afternoon so less water is lost due to evaporation.
Most lawns require about an inch of water (roughly 20 or so minutes of watering) three to four times a week. Of course, during hotter weather, you may need to supplement this even more.
---
Read Also:
---
3. Mowing Your Lawn:
in addition to proper watering, you also want to keep up with mowing your lawn as it grows faster during the spring and summer months. During the summer, try to keep up with maintenance for your yard by mowing your lawns 5-6 times each week. But don't overdo the length.
It's important to keep your lawn slightly taller so that the grass can insulate your soil from the sun and help it retain more moisture. Set your mower blade to about 2.5 to 3 inches for a healthy and beautiful lawn.
4. Aerate Your Lawn:
aerating your lawn is important to do when prepping for summer as this allows for water, oxygen, and nutrients to penetrate deeper into your lawn and nourish the grass at its roots.
Many homeowners aerate their lawns themselves, but you can also call on professional landscapers to handle this task for you so you'll have a beautiful, healthy lawn this summer.
5. Remove the Thatch:
thatch refers to the accumulation of decaying plant material that can build up around your lawn and landscape. Too much thatch accumulation can prevent water and sunlight from reaching your lawn.
While most of us perform this task commonly in the fall when you're raking up leaves, it's smart to take a look around your property for any additional thatch accumulation.
6. Fertilize Your Lawn:
give your lawn a little extra boost this spring with a proper amount of fertilizer. Of course, the type of grass you have should dictate how much and what type of fertilizer you use, so be sure to do your research before you take that trip out to the store.
Cool-season grasses, for example, should be fertilized in early spring and early fall and could use higher nitrogen concentrations.
On the other hand, warm-season grasses truly flourish during the summer months, and thus, will need a nitrogen-rich fertilizer in early spring to get going.
7. Prune Trees and Shrubs:
time to clean up your trees and shrubs by giving them a little attention with pruning before summer is in full swing. Pruning helps to maintain good health for your trees and shrubs by removing dead pieces that may encourage disease or pests.
Look for any dead or dying branches that may be fully removed.
Dead limbs can quickly spread disease to other parts of your trees or shrubs. Also, use this as an opportunity to clear away branches that may be sneaking out over streets, sidewalks, or walkways that could then pose a potential safety hazard.
8. Set Up Your Sprinkler System:
you may not have used it in a while, but it's time to set up and maintain your sprinkler system for the summer. A sprinkler system, compared to manual watering, can save you time, and energy, and actually, be more efficient in terms of the total water used.
Setting up your sprinklers to go off in the early morning or late afternoon will help cut down on water lost to evaporation. Additionally, use this as an opportunity to check for any leaks in your sprinkler system.
9. Check for Pests:
take a quick walk around your property and landscape to check for the encroachment of any new pests. Inspect your trees, shrubs, and garden for common pests including aphids, snails, or grasshoppers.
Remove the large ones with a simple wash from the hose and you can then apply natural pesticides to keep your entire landscape healthy and thriving.
10. Mulch Your Plants:
apply a thin layer of mulch to the base of your trees and other plants to help them grow throughout the summer.
Conclusion
How to Prepare Your Colorado Landscape for Summer
As the warmer weather and longer days begin, it's hard not to get excited about the oncoming summer. But before you make those summer road trip plans, make sure that your Colorado landscape is ready for the new season.
With sufficient preparation time, a solid plan, and even the help of a professional landscaping firm, you can feel confident that your landscape will thrive this summer.