Today, an air conditioner has become an essential appliance for homes, business space, and every other commercial space. However, it is an expensive investment and a significant contributor to your energy bills.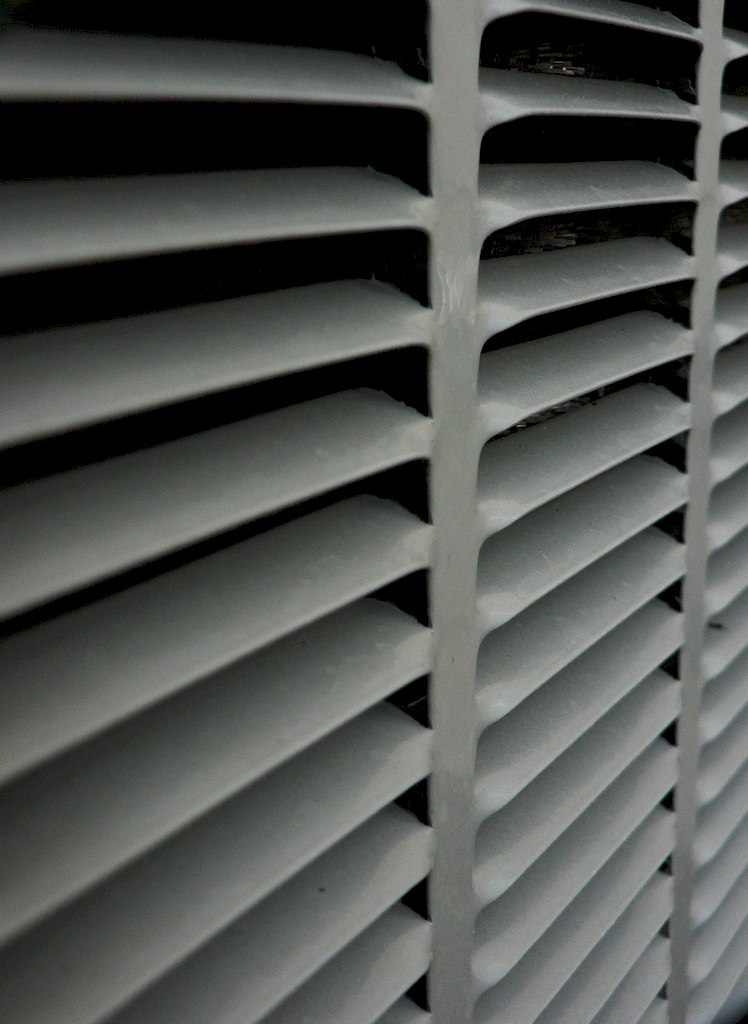 The good news is that you can keep the bills to the minimal level possible and increase the longevity of your air conditioner by keeping it efficient at optimum levels with proper maintenance.
Here, we share some vital tips and maintenance tricks that will increase its efficiency and even increase the lifespan of your air conditioner. Read on!
---
Read Also:
---
Clean the AC Filters and Vents
Rising air pollution and the clean air technology of modern air conditioners make your air conditioner's filters and vents filled with dust and grime most easily and rapidly.
On becoming dirty, it reduces the airflow and makes the fan, blower, and compressor work harder.
It inevitably leads to higher energy consumption which could be anything about 7 to 10 percent of your standard bill. Cleaning them frequently keeps the efficiency of your air conditioner optimal.
To keep things at their best, you must also change the air filters every three months or sooner if living in a highly polluted area.
If you have a centralized system, you must check its vents and ensure that it is not blocked.
Closed vents put additional pressure in the cooling system and lower the efficiency of the machine. Vacuuming the vents away from the indoor units would also help keep it clear.
Cleaning Around the Outdoor Condenser Unit
We all barely pay attention to the outdoor condenser. Dirt and debris on it decrease its efficiency. You must dry vacuum it to remove all dust and debris will keep it efficient.
Any plants or twigs surrounding it should be removed. Once or twice a year it should be deep-cleaned by a professional. It would keep the AC efficient as well as lower your energy bills.
Close All Doors and Windows with Proper Curtains
If your doors and windows are opened even slightly, it will give a vent for the cool AC air to pass outside. Consequently, the cool air from the room would escape outside leading to serious inefficiencies.
Your AC would need to work longer and harder causing a serious electricity bill spike. All the leaks in the room should be taken care of appropriately and sealed.
If you need to air the room, it is best to turn the AC off and then open the doors and windows.
Another thing to notice is whether you have reflective glass panes in your room. They would inevitably reflect the sunlight and keep heating the room.
Hence, plenty of the cooling effect of the room would get mitigated. The AC would need to run longer and its effect would diminish faster.
If your room is in this condition, it is best to have light and heat blocking curtains so that your room naturally remains cool and AC needs to work minimally.
No Heat-producing Appliances Near the Thermostat
We barely pay attention to but the placement of the thermostat plays a vital role in the efficiency of the AC.
If it is placed in a particularly hot area of the room like the window, lamp, or near any heat-producing appliance, it will not gauge the room's temperature properly.
Given that, it is likely to cool your room more than directed leading to extra bills and harder work. Thus, you must take special precautions about it.
Increase/decrease the Thermostat Temperature Just a Few Degrees
Ideally, the thermostat must always be pushed up or down a few degrees in the range of five to eight degrees.
It saves both money and keeps the machine efficient. A programmable thermostat is best as it makes adjusting it a breeze.
Shade the Outside Condenser
Like your indoor unit, the outdoor unit must also escape the harsh brutal sun as much as possible. High heat will make it work harder and reduce its efficiency.
The best way is to shade it as much as possible but ensuring that its airway is not obstructed. It will help increase the AC lifespan while keeping your electricity bill within limits.
Insulate Any Exposed Ductwork
Many times, you might see your air conditioner not performing as well as promised. You inevitably conclude that the AC is defective but it might not be the cause. The actual culprit might be the ductwork. It might not be sealed or insulated properly.
Such ducts can spike up your energy bills by 20 to 40 percent and seriously lower the AC's efficiency.
Thus, it must be checked thoroughly, especially by a professional. Any visible leaks must be sealed by the specialized duct sealing tape of the approved standard.
There is nothing like insulating the ductwork with an insulating material of proper thickness. It will considerably lighten the burden on the AC compressor and keep things healthy.
Keep the Drain Line Cleared
One can easily locate the drainpipe next to the AC indoor cooling coil. It is important to keep this drain line clear to prevent any serious air conditioner inefficiencies.
To keep it clean, you can pour a cup of chlorine bleach inside it and then rinse it well with water.
Outside the house, it should not be buried under any dirt or mulch. You can keep it clean there even by vacuuming it. It will keep all water issues at bay and keep your AC efficient.
Avoid Using Any Oven or Hairdryer
The use of an oven or hairdryer in the room with AC must be preferably avoided especially when the outside temperature is at its peak.
These gadgets give out plenty of heat which can take the temperature of the room notches higher and make the AC work harder. Inevitably, it will reflect on the efficiency of the unit and the energy bills.
Promote airflow with Ceiling Fans
A fan has the power to keep your room comfortable. Moreover, it increases the circulation of airflow in the room. Using it with an AC makes the work of it significantly lighter.
It also helps you set the thermostat at a higher temperature to lighten the work of the AC compressor further. It definitely helps you lower your energy bills and keep the efficiency of the AC intact.
Regular Maintenance
An AC must be properly serviced by a professional at least and preferably twice every year. It keeps all the parts in optimal condition and any errors rectified before they take any serious turn. Nothing would keep things in top condition than regular maintenance by a professional.
Replacing the Entire Unit
If your air conditioner is more than ten years old, it is strongly recommended to replace them. They can only be eating up your pocket by leaps and bounds.
Replacing it with modern systems would prove to be a more cost-effective option. They would also keep you stress-free.
Wrapping Up
All the tips shared above are quite simple and easy to undertake but they can significantly increase the efficiency of the system and keep your energy bills at their lowest. We strongly recommend to all to follow them and experience the difference.