Regardless of the weather, it is important to have a dependable AC system that ensures our comfort all year round.
Like all appliances, these cooling systems necessitate appropriate maintenance and consideration to guarantee their optimal performance and durability.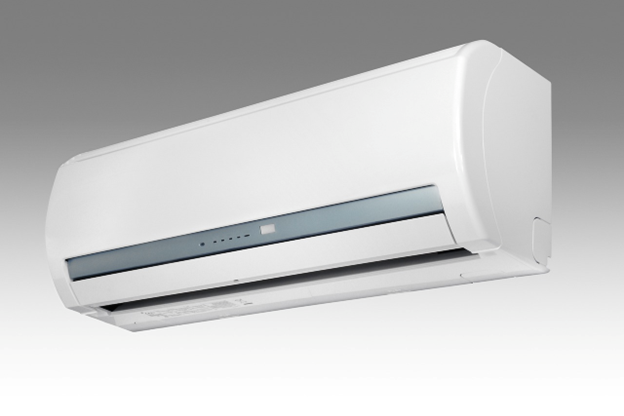 In this post, we shall uncover impactful methods to prolong the lifespan of your cooling system, enabling you to conquer the heat while sparing your finances from potentially expensive overhauls.
1. Regular Upkeep and Maintenance
Regular upkeep and maintenance are vital for extending the lifespan of your air cooling system. Just like any mechanical system, air coolers accumulate dust, dirt, and debris over time, which can hinder their efficiency and strain the components.
To begin, clean or replace the air filters every one to three months, depending on usage and environmental conditions. Clogged filters obstruct airflow, reducing efficiency and increasing energy consumption.
Additionally, annually inspect the condenser and evaporator coils, cleaning them as necessary. Dirt and debris on these coils impede heat transfer, causing the system to work harder and experience premature wear and tear.
---
Read Also:
---
2. Optimize Thermostat Usage
Proper thermostat management plays a crucial role in extending the lifespan of your air cooling system. During the summer, set your thermostat to a temperature that is both acceptable and relaxing. Running the system at unnecessarily low temperatures strains it and leads to higher energy bills.
Consider using a programmable or smart thermostat that allows you to set temperature profiles based on your daily routine, optimizing cooling and energy consumption.
When away from home for extended periods, increase the temperature or activate the "away" mode to reduce strain on the cooling system. This simple adjustment significantly contributes to extending its lifespan.
Regularly cleaning and inspecting the thermostat will help prevent dust buildup and potential blockages, further promoting its functionality.
Optimizing your thermostat can lead to energy savings, reducing the burden on its internal mechanisms and ultimately increasing its overall longevity.
By taking these proactive measures, you not only extend your thermostat's lifespan but also enhance its performance, providing consistent comfort and reliable functionality for years to come.
3. Ensure Smooth Airflow
Ensuring unhindered and seamless airflow constitutes a pivotal aspect of optimizing the efficiency and lifespan of your air conditioner.
When airflow encounters obstacles, your AC unit endures heightened strain to circulate cool air, thereby accelerating wear and tear on its components.
To safeguard uninterrupted airflow, initiate a discreet routine of cleaning or replacing air filters. Obstructed filters not only impede airflow but also compromise the quality of indoor air.
Depending on usage and filter type, it is generally advisable to clean or replace them covertly every one to three months.
Inspect and eliminate any debris or hindrances surrounding the outdoor unit. Leaves, dirt, and sundry matter can accumulate near the condenser coil, obstructing airflow and diminishing system efficiency.
Carefully cleanse the vicinity around the unit and discreetly trim any vegetation obstructing intake and exhaust vents.
Confirm that furniture, curtains, or miscellaneous objects do not obstruct air vents and registers within your home. Blocked vents disrupt airflow, creating disparate cooling levels and uneven distribution throughout rooms.
4. Seek Professional Check-ups Regularly
Regular evaluations represent a crucial facet of preserving your air conditioner's well-being and durability.
Analogous to your routine visits to an AC repair professional for early detection of potential medical concerns, your AC system warrants discreet professional attention as well.
Strategically arranging annual assessments with a qualified HVAC technician can discreetly pinpoint and address minor issues before they escalate into cumbersome and costly repairs.
These clandestine inspections encompass meticulous cleaning, vigilant leak checks of refrigerants, scrutiny of electrical connections, and verification of the seamless operation of all components.
By investing in preventive maintenance, you artfully extend your air conditioner's life while simultaneously enhancing its efficiency, culminating in diminished energy consumption and a reduced environmental footprint.
Adopt a proactive stance, discreetly explore the concealed benefits of periodic assessments, and ensure your cooling system thrives in top-notch condition!
5. Minimize Heat Sources
It's important to be mindful of factors that can impact the lifespan of your air conditioning system. One effective but often overlooked method involves managing heat sources within your living environment.
Recognizing and minimizing these sources can considerably alleviate the burden on your AC unit, enabling it to function more effectively and with reduced frequency.
Typical heat-emitting culprits comprise household appliances such as ovens, stoves, dryers, and conventional light bulbs.
Choosing energy-efficient LED bulbs and planning heat-generating tasks for cooler periods can effectively prevent the entry of excess heat into your dwelling, alleviating unnecessary strain on your air conditioner.
6. Upgrade to Energy-Efficient Models
Enhancing the lifespan of your cooling system while curbing energy expenses can be accomplished through the adoption of a modern, energy-conscious air conditioner.
Contemporary models are integrated with cutting-edge technology that optimizes home cooling and minimizes overall energy usage. Prioritize air conditioners with elevated Seasonal Energy Efficiency Ratio (SEER) metrics, as these signify superior energy performance.
Although the initial costs may appear daunting, the long-term advantages are substantial, as these eco-conscious models notably reduce utility expenses and alleviate system strain, extending their durability.
If you are currently employing an older AC unit, contemplating an upgrade promises a mutually beneficial scenario for both your finances and the environment."
7. Use Your System Mindfully
In the realm of enhancing your air conditioner's longevity, employing a thoughtful approach can yield remarkable outcomes.
While it may be tempting to set the thermostat to its coldest setting during scorching days, doing so places an immense load on your AC unit.
Instead, opt for a comfortably moderate temperature. Subtle adjustments, raising the thermostat by each degree, can conserve energy and minimize wear and tear on the system.
The utilization of a sophisticated programmable thermostat allows discrete customization of temperatures throughout the day. Such mindful control permits you to tailor cooling according to your schedule, effectively avoiding unnecessary AC operation when you're away.
By considering your air conditioner's usage, you can discreetly promote its longevity, efficiency, and cost-effectiveness.
Endnote
Your air cooling system is a valuable asset that provides comfort during hot summers.
By following these methods to extend its lifespan, you can ensure optimal performance, reduce energy consumption, and save on repair and replacement costs. Stay cool and enjoy the benefits of a smoothly running air cooling system for years to come.