Water is an important aspect of every human being's life. This is because water is needed for drinking, bathing and numerous household chores.
Without getting sufficient, clean water, you are likely to suffer from some water-washed diseases. These infections can cause you discomfort and so it is better to avoid them. The best way to do so is to make sure that you have adequate, clean water in your household. Make sure that you have a plumbing system that circulates water throughout the house.
This is done using pipes. Sometimes, during the winter season, some of these pipes may freeze causing the water to freeze as well. As water freezes, it solidifies and expands. However, the pipes are not able to expand as well resulting in the bursting of the water pipes. This can cause a lot of damage and unplanned costs met when you have to fix the pipes. However, you don't have to wait for the damage to be done before you take action.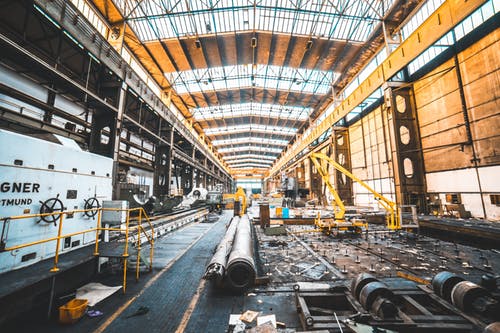 Tips to Help You Prevent Frozen Pipes
There are some steps that you can take towards protecting your pipes and ensuring that they don't burst. Some of these steps include:
---
Read Also:
---
Open Taps
Pipes usually end up bursting due to the accumulation of pressure caused by the expansion of the water. Therefore, releasing this pressure can prevent the pipes from bursting. One way of doing this is by opening the taps and letting the water drip. Don't waste water by opening the tap completely. Just do it slightly. Make sure to open the cold and hot sides as they can both freeze.
When the water is running, it is prevented from freezing. When letting water drip from the tap, let it do so directly and don't connect any hoses. This is because water in the hoses can freeze translating the pressure back into the pipes.
Heating
Heating the pipes can prevent freezing of the water, thus preventing expansion. And heating can be done through insulation. This secures the heat on the pipes and prevents the cold from getting to it. You can do this by wrapping your pipes in pipe wrap insulation that is made of foil backed fiberglass or cotton. If you don't have that, you can also use tubular sleeve insulation. This is very effective.
Furthermore, make sure that the heat in your house is always on during this time. That way, the uninsulated areas can still remain thawed.
Thawing
Sometimes, despite your best efforts, the water may still freeze a little. You can arrest this problem before your pipes burst. This is by thawing the frozen pipes. According to wikihow.com, when it comes to thawing, you should follow three easy steps; locate the frozen pipe, check if it has burst and then heat the area around the pipe to thaw it out. If your pipe has burst, switch off the water from the meter and call a plumber.
You can also search for the plumber depending on your location. For example, if you live in Virginia Beach, you can look for frozen pipes Virginia Beach.