Are you a restaurant owner or manager? Have you been thinking about hiring janitorial cleaning services for your business? Well, this is the right article for you.
According to the San Diego Union Tribune, almost 200 restaurants in San Diego County failed their routine or follow-up inspections due to violating California food laws. Lack of cleanliness is one of the major issues that can cause your restaurant to be closed by local authorities.
Thus, it is important for you as a restaurant owner to hire the best commercial cleaning company that will ensure that your business meets the required standards.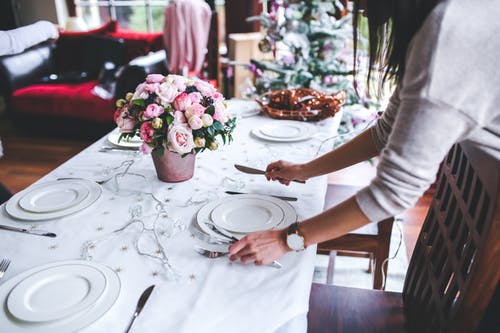 4 Reasons Why You Should Hire Professional Janitorial Services for Your Restaurant
Here are 4 important reasons why you should hire a commercial cleaning company for your restaurant or café:
---
Read Also:
---
High Quality Services
This is the first benefit that you will enjoy from hiring a professional cleaning company. Since they are expertly trained on how to properly clean business premises, you will be guaranteed of receiving high quality services at all times. At times, it can be difficult to know which specific cleaning solution to use on different types of floors. Or you might be unsure about how to get rid of stubborn stains on your carpets.
Luckily, you won't have to struggle with this problem when you hire a professional cleaning company. They will be able to offer expert services which will leave you totally astonished at the results. If you are searching for a top notch cleaning company, simply get in touch with Executive Cleaning Services today.
Regular Cleaning Services
Depending on the amount of human traffic in your restaurant or café, you might need to have your premises cleaned several times in a day. When you hire a professional cleaning company, they will be able to provide regular services that meet your needs and fit in your schedule.
Furthermore, if you prefer to clean your restaurant after closing time, then be sure to hire a company that provides 24/7 services.
Hygienic Environment
Restaurants and cafés  need to be extra careful when it comes to cleanliness and sanitation. This is because a filthy environment can easily attract pests such as cockroaches, rodents and mice. A pest infestation in your restaurant can lead to cross-contamination, thereby lowering the quality of food being produced.
So, in order to maintain a safe and hygienic atmosphere, be sure to hire a professional cleaning company that is able to properly clean and sanitize your working areas.
It Saves Time
Have you hired additional employees because you were unable to keep up with the demanding needs of cleaning your restaurant or café? Well, if you are in this predicament, then you'll be glad to know that hiring a professional cleaning company will help you save time and money.
This is because your waiters and waitresses won't need to spend countless hours cleaning your floors and kitchen. Rather, they will be able to focus all their attention on serving the restaurant guests. Furthermore, you won't have to hire additional staff to clean your business premises. This will help you to save money on salaries.