There is nothing more blissful than building something on your own. Sometimes even creating the smallest handcraft brings us immense pleasure and a sense of accomplishment.
If you are a DIYer and making something unique is your favorite leisure, building a shed can be exhilarating for you.
A shed can be a great addition to your home, and you can think of building a shed as a part of your home improvement.
Sheds are great for storing your garden tools, garden equipment, and several things you want to consider.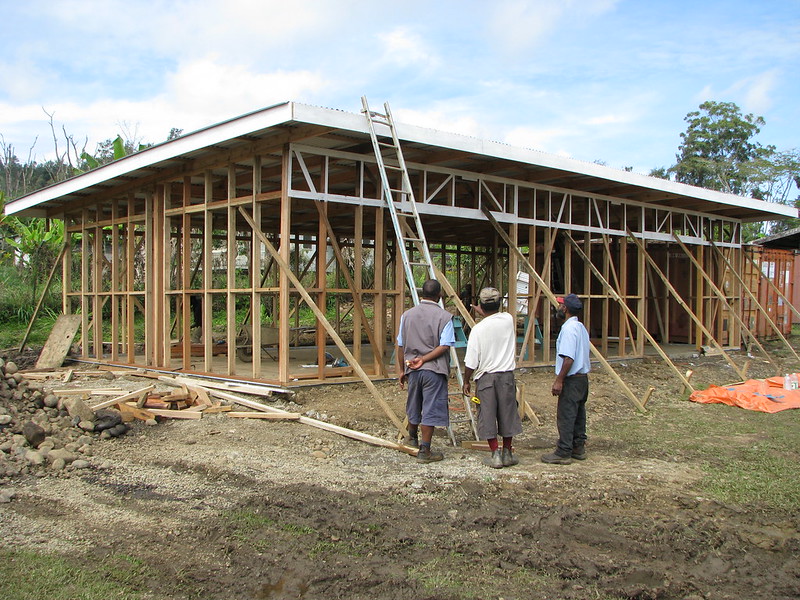 With a little bit of knowledge and some handy tools, you can build larger sheds if the space of your garden allows you to.
But there are rules associated with a shed building project, and sometimes you might need a permit depending upon the size of your shed.
Every municipality has a different set of rules. You need to research your local laws before you put your heart and soul into building a beautiful custom shed from scratch.
Furthermore, as building a shed takes your time, money, and some serious hard labor, you must have a little more information about DIY shed building. We have enclosed some crucial information in this article.
Is It Obligatory to Have a License While Building a Shed?
We are reiterating the same statement again. Every municipality has a different set of rules regarding a building permit.
Sometimes even the smallest shed might require a license to be built. You need to check with your local municipality rules to know more about the coverage requirements.
Many states and cities don't allow their residents to shed on the same property if too much of their area is already covered.
Before drawing up plans and gathering tools to build your shed, be aware of the restrictions, remember that if you breach any rule, you can face severe consequences later.
---
Read Also:
---
What is the Appropriate Location to Build Your Shed?
You can have your own idea of a perfect location while building your own shed. But if you expect us to answer this question, we will consider the proximity of the shed to the house.
But considering the frequency of accessing the shed and how heavy tools you will store there; you may choose your location.
Remember that if you are building the shed to keep your garden tools, you will regularly access it. Thus, don't locate a shed far away from the garden that might force you to regret it later.
What to Consider Before Building a Shed?
Building your own shed is a huge project. Even for a regular DIYer, it's challenging to ideate a new shed for the first time.
The great news is that we have listed a few easy-to-follow and helpful tips, including the plans and other information to guide you in this project. If you are ready to begin your shed-building project, you can follow these simple steps.
Consider the Work Permit Application
First, suppose you find out that your location requires you to follow specific building codes. In that case, it's essential to take time and work on the work permit application.
You can check with the Chamber of Commerce and find out what building codes you need to follow while constructing your shed.
Those codes might include the location of your shed, the design, the size, and how it will be built.
If the last thing you want is to make your shed peaceably, follow all the local codes correctly, and apply for all necessary permissions before you get started.
Pick Up the Right Size and Design
Hope now you know about all the local codes, and you have every work permit on your hand. The next step is to pick up the right size and design for your shed.
If you have access to the Internet, you will find that there are many different options available. If your local governing laws allow you to build sheds of different sizes and styles, you will get ample opportunities to choose from.
While choosing a size and design for the shed, consider both with optimum importance. The size of the shed majorly depends upon how you want to use the shed.
It is also necessary to consider the available space in your property to choose the right style and size for the shed you plan to build.
Focus On the Location and Decide on the Function
The next thing you need to do is to decide the function and location of your shed. And remember that the function is essential as it will significantly impact the site you choose for your shed.
If you want to use your shed regularly for storing your gardening supplies, a shed locating near the garden area will be appropriate.
Always choose the location based on the use of your shed. Because it's no fun to carry all your gardening supplies a long way every day.
Check the Location And Address Problems
Before you start building your own shed, you need to look for any problems near your chosen site.
If you are making a shed in your yard, you need to consider the trees, branches, leaves that might fall and cause problems to the foundation and the roof.
Sometimes the roots of the trees might end up causing problems, which is another consideration you need to keep in mind.
If you can't find an open area for building the shed, consider replacing few trees. Also, ensure that the construction site where you want to make your shed has enough good drainage.
If you ignore the drainage, water might sit around your shed and damage it.
While building a shed, you need to pay attention to the extra features you want to add. Always try building a functional shed.
For example, if you want to store various tools within the shed, you will need shelves that offer plenty of storage space.
If you want to add a few exterior features to your shed to look attractive, pick some decorative shutters and get an excellent paint job done.
Although the aesthetic features are not the most essential part of building a shed, it's fulfilling to build a shed that makes your property look a bit nicer.
Carpentryhacker.com helps you with all the tips, tricks, guides, and resources to plan and build your own DIY projects like a pro.
We have a team of licensed residential builders, and we offer blueprints, easy-to-follow DIY guides, and free shed plans. Visit our website to know more.