Having enough storage is a never-ending quest; the more storage space we have, the more stuff we have to fill it up with.
Let's face it, we could all use a little extra storage space. A shed in your backyard or your garden can help you declutter your attic, basement, and garage, and you can finally park your car without scratching it.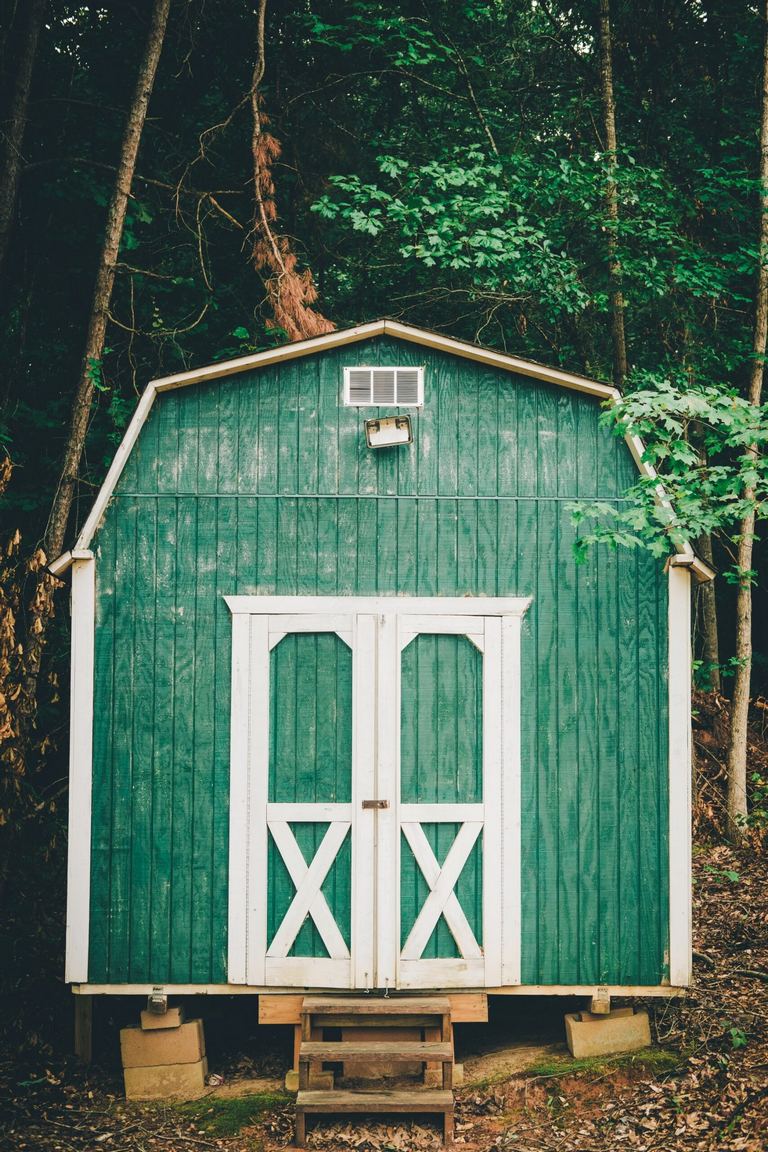 Whether you want to store your gardening tools or build yourself a small workshop, a shed would be a good solution.
You could either get a standard shed or design it as per your requirements. There are numerous advantages to designing your own shed, the biggest one being the ability to optimize the space and build the shed right where you plan to install it.
Although designing a shed seems like a daunting task, it can be quite a fun experience, provided you do it systematically and methodically.
To assist you in your journey, we have listed down some tried-and-tested tips. Read on to find out how you can easily design a great shed for yourself.
Getting Started the Right Way – Plan
Getting started is probably the hardest step. The task of designing a shed appears tougher than it is, all you need to do is get the ball rolling and things will fall in place one after the other.
Check the Local Rules
Even though you are building a shed in your backyard or garden, you may have to take permission from the local authorities and may need a permit.
Make sure you go through what the local do's and don'ts are – before embarking on your project.
Plan Your Budget
While starting out, it is important to start off slowly and not get ahead of yourself. First, you need to plan your budget.
Either your budget will limit the size and design of your shed or the other way around. Either way, it is important to decide on how much you are willing to spend.
Scout the Market
Visit a few shops and take a look at some brochures. You may come across some designs and ideas that you may want to incorporate in your design.
Another good source of ideas is Pinterest, where you can look at various designs and DIY projects. Scouting for ideas can help you significantly upscale your design.
Intended Use and Size
You need to decide on what you wish to use the shed for. Whether you plan to use it to store your gardening tools or use it as a wood workshop, having a clear purpose in mind will help you choose the right size and shape of the shed.
The staff from designersheds.com.au explain that it is very common to overestimate the size of your shed during the designing phase. So, it is advised to spend some extra time making sure that you chose the size right.
You will also get an idea of the kind of storage shelves or racks you may want to build into the shed.
Location
Once you have a clearer picture of the expected size and general shape of the shed, you need to decide on an appropriate location for the shed.
Naturally, the shed should not stand out like a sore thumb. But there are certainly other factors you may want to look into.
Once again depending on the intended use, you may want to install certain tools or lights in the shed (for e.g. a wooden lathe) and so the location must have access to power lines.
That said, you would want to void an area that is prone to waterlog.
Designing the Shed
Now that all the boring (albeit important) accounting and administrative parts are over, you can finally get down to designing your shed.
Modeling Your Shed
You could create 3D models of your sheds using applications like Google Sketch Up. This would be a fun exercise and would help you visualize your design.
This is not necessary but can help with the process as it lets you generate a blueprint of your shed.
Visual Appearance
Your shed will be an addition to your property. It could help inflate the value of your property as well. As such, the shed must be visually appealing.
The colors and the materials that you choose should complement that of your yard and your house.
The type of roof that you decide to use can also significantly alter the appearance of the shed, like gable, sandbox, gambrel, or the pent roof style.
Besides, there are different types of materials that can be used. You will naturally have to make a tradeoff between the price and quality.
Access Points
While this may seem obvious, it often gets overlooked. You should have a clear idea of how many access points you need and where you wish to locate them.
While sizing the doors, you may have to account for any machinery that you wish to store in the shed.
For example, if the shed is intended to store gardening tools, you might want to make sure that your lawnmower goes through the door. Further, you may also have to provide a ramp to the door entrance to allow easy access.
It is important to look into such details while designing and planning your shed. Making adjustments at a later stage might end up costing you both in terms of money and effort.
Foundation
It is important to keep the shed away from the ground. Collected water can cause rusting of metal, or swelling and rotting of wood.
Even when it comes to deciding the foundations of the shed, you have a few options. Concrete Pavers can easily be purchased and are good for beginners.
They are suitable for sheds that do not have a base and perfect to build on flat ground. At the other end of the spectrum, Concrete slabs are considered to be the best shed foundation, but they can be expensive and difficult to build.
There are many different types of foundations to choose from.
Building Your Shed
Once you have the final design of your shed ready, you can move on to giving shape to your ideas.
However, constructing your shed requires a considerable amount of skill. To begin with, you need to have the right tools.
Once you have that sorted out, you need to be reasonably skilled in operating those tools.
If you are not familiar with construction and woodwork, it would be advisable to seek the assistance of an expert or maybe a friend who is handy with tools and has the experience of working on such projects.
Having a shed adds value to your property while helping you declutter your house and garage.
Designing your own shed enables you to build it around your needs and requirements while ensuring that it is unique and complementary to your property.
It can also be a rewarding experience that will give you something to be proud of.