If you like fun and riding free, then a motorcycle is the perfect vehicle for you. Nothing can replicate the feeling that you get when you are driving down the highway on a motorbike.
They are powerful vehicles that give you both a great riding experience and high efficiency, all at once.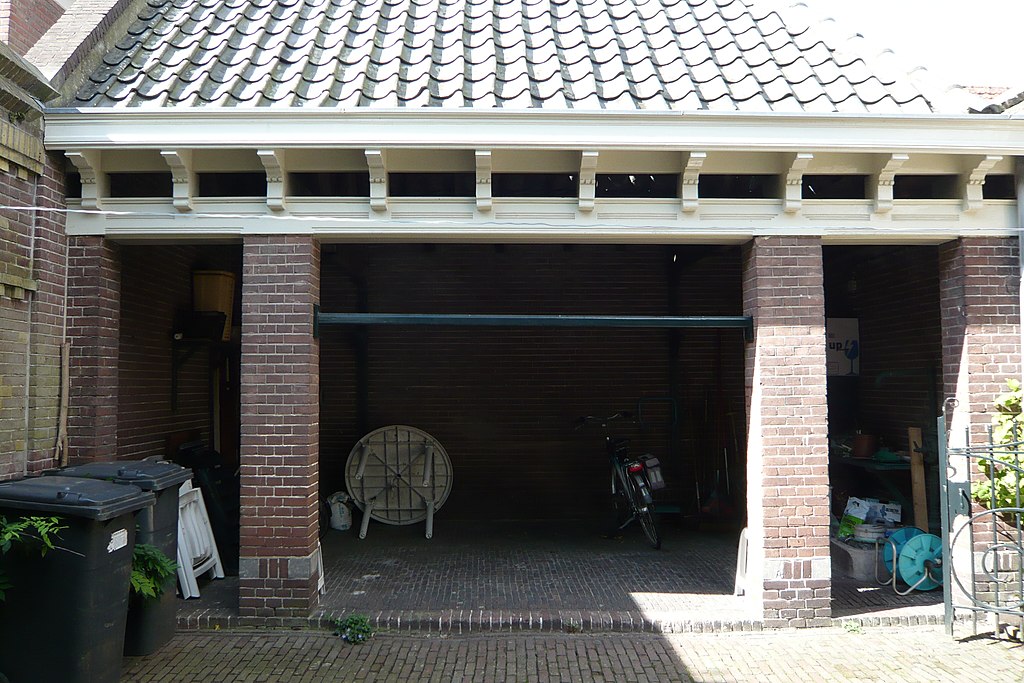 But if you're buying a motorcycle, you need to have a proper motorcycle shed to store your vehicle in.
Taking care of your motorbike is essential if you want to reap its benefits in the long run, and properly storing your bike away from the elements is crucial.
But any shed will not do the trick. You need one that can safeguard your motorcycle properly.
That's why in this article, we're listing down five crucial things you should remember while you build the best motorcycle storage shed for yourself.
1. Choose An Appropriate Size
Motorcycles aren't a one-fits-all product, and they come in a large variety of models, which differ according to their design and features.
So you have to have an appropriately sized motorcycle shed as well, which can not only accommodate your motorcycle comfortably but is also comfortable for you to get in and out.
A common mistake that many people make is that they end up making the shed too short, which later makes it hard to drive in and out of and can often lead to probable injuries as well.
---
Read Also:
---
2. Ensure Proper Weather Protection
Like we mentioned above, one of the primary reasons why having a well-built shed is crucial, is to keep your motorcycle safe from bad weather and the elements.
When creating your shed, or having it created, make sure that you focus on making it as moisture safe as possible.
Otherwise, moisture can seep in during rains and damage the exteriors and leather of your vehicle.
Remember to create the shed keeping in mind the weather and climatic conditions of where you live.
For instance, if strong winds are common in your area of residence, and you're creating an outdoor shed, remember to make it in a way that can bear the winds well.
3. Putting Up Appropriate Security Measures
When you're setting up your motorcycle shed, remember that your vehicle needs to be safe not only from the elements but possible trespassers as well.
You don't have anyone to damage or steal your property now, do you? A heavy padlock is always great, but concealed door hinges are also recommended as it reduces the possibility of miscreants removing the door to get to your property.
Installing a camera system is also something that we highly suggest, especially a system that alerts you whenever there is any concerning activity.
Purchasing and installing camera systems is very easy nowadays, and they hardly require much effort on your part.
If it is possible for you to make the investment, you can even get code or biometric-enabled security systems that will prevent anyone else other than you from gaining access.
4. Always Keep Budget In Mind
Creating a good, attainable budget for yourself before you create or have your motorcycle shed created is crucial.
We all know that. Motorcycle sheds can be expensive, and you need to make sure that you have the right decisions in place before you begin.
Take into account the correct measurements, primarily the size requirements, so that you have an appropriately sized shed.
Invest in good materials and a proper security system. Otherwise, your vehicle will end up getting damaged within months of purchase, or worse, stolen if you aren't wary.
5. Remember to Consult an Expert or Experienced Owner
Last but not least, always remember to consult an expert or motorcycle owner before you get started on creating your own motorcycle shed.
This can be salespeople and mechanics from where you purchased your vehicle or a relative or friend who has their own two-wheeler.
Ensure that you get the required advice and expertise so that you know how to proceed in a way that saves your resources but also helps you get a shed that is strong and stable.
Otherwise, you might end up making the wrong decision and spending way too much, or making common mistakes which you wouldn't have known otherwise.
An outsider perspective allows you to know about mistakes or problems you wouldn't have spotted yourself.