Having a pool in your backyard is a luxury that offers endless enjoyment and relaxation. However, the area surrounding your pool, the pool deck, plays a crucial role in the overall experience and safety of your pool area. Over time, wear and tear can take its toll, leaving your pool deck looking worn and potentially hazardous.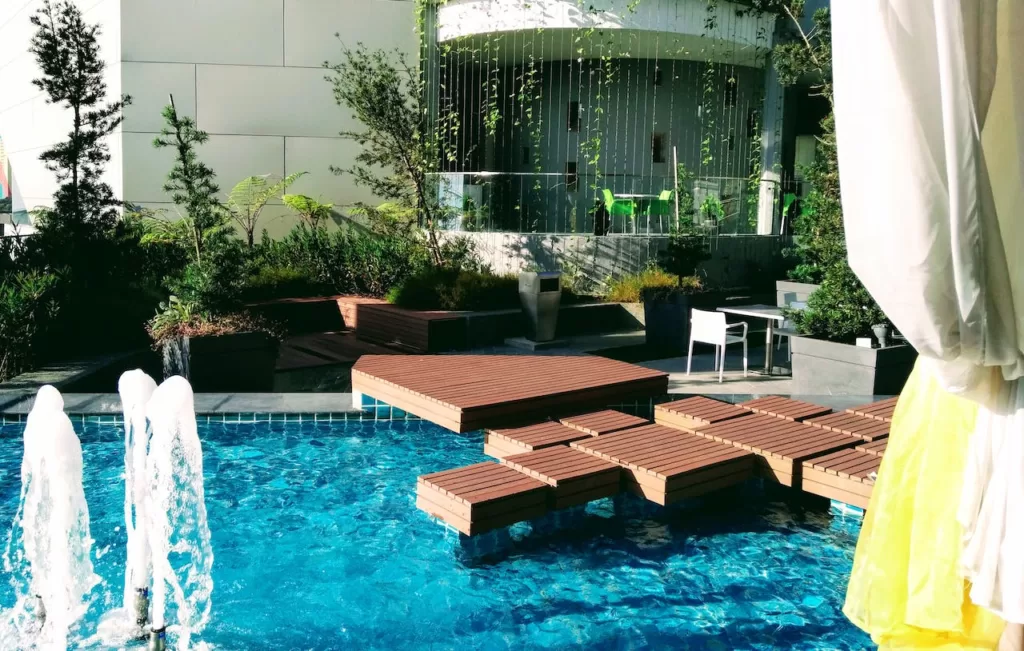 This is where professional pool deck resurfacing comes into play, offering a multitude of benefits that go beyond mere aesthetics. Let's dive into the top advantages of opting for professional pool deck resurfacing.
1. Enhanced Safety:
One of the primary concerns for any pool owner should be safety. Old, worn-out decks can become slippery, cracked, and uneven, posing a risk of slips and falls. Professional resurfacing addresses these issues by providing a non-slip surface and fixing any uneven areas, thereby significantly reducing the risk of accidents around the pool.
2. Increased Durability:
Professional resurfacing involves the use of high-quality materials designed to withstand the harsh elements, frequent foot traffic, and constant exposure to pool chemicals. This means your pool deck will not only look new but will also be more resistant to wear and tear, ensuring longevity and reducing the need for frequent repairs.
3. Improved Aesthetics:
A resurfaced pool deck can dramatically enhance the overall look of your outdoor space. Professionals offer a variety of colors, patterns, and textures to choose from, allowing you to customize the appearance of your pool area to match your personal style and the aesthetic of your home. This can transform an outdated pool area into a modern, inviting oasis.
---
Read Also :
---
4. Increased Property Value:
A well-maintained and aesthetically pleasing pool deck can significantly increase the value of your property. Potential buyers are often attracted to homes with outdoor spaces that are both functional and beautiful. A professionally resurfaced pool deck can be a selling point, making your property more appealing in the real estate market.
5. Cost-Effective in the Long Run:
While the initial cost of professional pool deck resurfacing might seem like a significant investment, it is cost-effective in the long run. By using durable materials and professional techniques, the need for frequent repairs and maintenance is greatly reduced, saving you money over time.
6. Customization Options:
Professional resurfacing offers a range of customization options. Whether you're looking for a specific color, pattern, or texture, professionals can provide a tailored solution that meets your needs and preferences. This level of customization allows you to create a unique and personalized pool area.
7. Eco-Friendly Options:
Many professional resurfacing companies now offer eco-friendly materials and practices. These options are designed to be less harmful to the environment without compromising on quality or durability. Opting for eco-friendly resurfacing is a great way to make your pool area more sustainable.
8. Professional Expertise:
Attempting to resurface a pool deck without the necessary skills and experience can lead to subpar results and potential safety hazards. Professional resurfacers bring expertise and specialized equipment to the job, ensuring that the resurfacing is done correctly and efficiently.
Their knowledge also allows them to identify and address any underlying issues that may not be apparent to the untrained eye.
9. Warranty and Assurance:
Many professional resurfacing services come with a warranty, giving you peace of mind that any issues that arise post-resurfacing will be addressed without additional costs. This assurance is something you don't get with DIY approaches.
In conclusion
professional pool deck resurfacing in Tampa, FL, offers a plethora of benefits that enhance not just the appearance but also the functionality and safety of your pool area. It's an investment that pays off in the long run, ensuring your pool deck remains a beautiful and safe space for enjoyment for years to come.
Whether you're looking to revamp your pool area or address safety concerns, professional resurfacing is a wise choice that combines aesthetics, functionality, and durability.