Having a pool in your backyard is great for the summer, but what about the rest of the year? As the weather gets cooler and autumn sets in, it's time to close your pool for the season. The off-season can be challenging, as you must deal with colder temperatures and shorter days.
Fortunately, there are ways to keep your pool safe and clean between summers. Here are some tips on maintaining your pool in the off-season.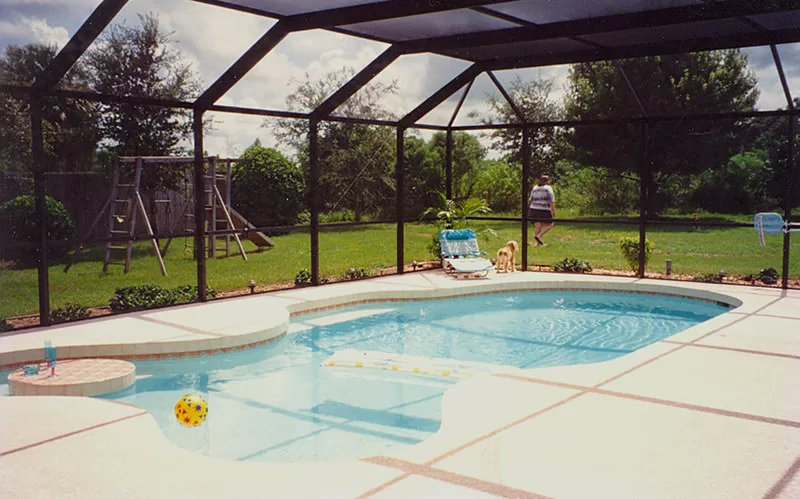 1. Check for Repairs and Maintain Equipment
Before the off-season, you should check for any repairs and identify any potential problems. The off-season is usually the best time to execute your plan of remodeling your pool by replacing worn-out or broken parts.
However, you cannot do these repairs and maintenance on your own if you want the job done quickly and perfectly. So, you may need help.
If you are in Dallas, you should hire professional pool builders in Dallas to help out with the repairs and remodeling. With proper off-season maintenance, you can extend the life of your equipment and save costs in the long run.
---
Read Also:
---
2. Monitor and Drain Your Water to the Right Level
You'll need to monitor and drain some water, but completely draining your pool is not a best practice. We recommend a water level 4-6 inches below the pool skimmer—just the right level to prevent the pool's interior tearing. Also, draining your pool too low can strain the liner, leading to cracking.
3. Hose Down and Clean Debris on the Surface of the Pool
Hosing the pool's surface to remove debris will help clean up specks of dirt, prevent substance build-up, and prevent objects from getting caught in the filter.
You can use a skimmer net to catch debris floating on the water's surface to ensure nothing is caught in the filter. Also, you may add a cleaning solution to the water to help break down any stubborn stains.
4. Inspect the Pool's System to Prevent Freezing
Freezing causes a lot of damage to pools. Remove all accessories that can act as a conduit for the cold, and cover the pool with a solar cover to generate heat.
You can also run your filter pump regularly or use a freeze protector to configure pumps to switch automatically when the temperature falls below a certain threshold to keep the pool water running.
5. Perform Routine Chemical Maintenance
Winterizing chemicals are necessary to keep pools clean and safe throughout the winter season.
Test your water to determine which chemicals you need to add, and carefully adhere to the instructions on the testing kit. Balance the pH and chlorine levels of your pool and add algaecide and stain prevention agents to kill algae and other growths.
Conclusion
Pools usually require a lot of maintenance, effort, and money to keep them looking good during the off-season. However, maintaining your pool while not in use will save you time and money in the long run and keep it looking great for the next swimming season.
If you're in Dallas, contact professional pool builders in Dallas if you need any help maintaining your pool!