Winter is a time for staying warm and cozy, but it's also when electricity bills go high due to heating systems. To help you get started, we will discuss how you can be more thoughtful about your energy use.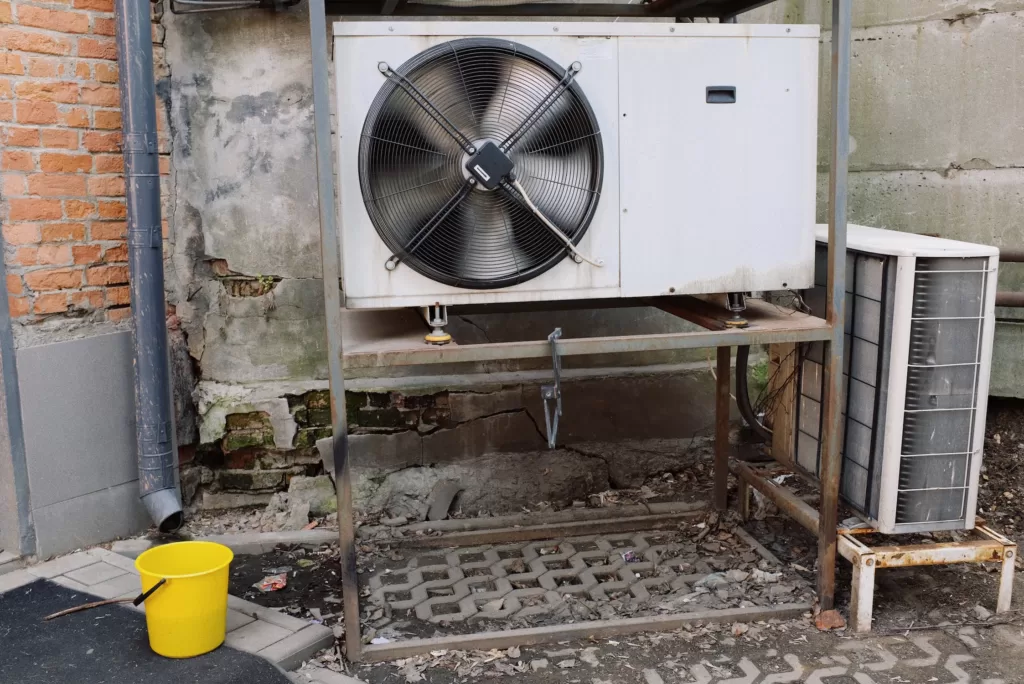 We'll even give you tips for ensuring your system doesn't fail at the worst possible moment during these frigid months.
Understanding Winter Heating Needs
Understanding your home's heating needs is the first step in determining how to best heat it. There are various factors to consider when understanding your heating requirements.
For instance, the local climate greatly influences heating requirements. Colder regions may demand more substantial heating solutions than milder climates.
Consider the average winter temperature and the frequency and severity of cold spells. Additionally, proper insulation is fundamental for retaining heat in your home. So, check for insulation in walls, ceilings, and floors.
If you have an older house, it might not have been built with up-to-date insulation standards at construction time. If so, adding more insulation will help reduce its energy consumption while ensuring that all rooms remain comfortable throughout cold weather months.
All such factors can skyrocket your electricity bills. For instance, data shows that, on average, Sacramento residents pay $193 monthly for electricity. However, the bills can soar high during winter months. In fact, an article from The Sacramento Bee states that residents can expect to pay 17% more than last winter on their heating bills.
According to Fix-it Rite, the increase in bills is because winter months demand extended use of heating systems. The heating bills will increase regardless of your system, be it a furnace, boiler, fireplace, heat pump, etc. Even neglecting heating repair can influence the billing costs. Older systems that don't require maintenance lose heating efficiency, requiring extended use.
Hence, it is advised to seek local heating repair service providers. Hiring local experts can have many benefits, such as quick response time, familiarity with local systems, ease of communication, etc. So, considering the above scenario, you should hire someone with extensive experience in heater repair in Sacramento for regular maintenance.
Choosing the Right Heating System
Choosing the right heating system matches the right system to your home's size and shape. This means understanding how much space you have to heat and what kind of heat you want in each room. If multiple people live in your home, ensure they can access warmth quickly.
---
Read Also :
---
When choosing a heating system for your family, consider their ages and needs. Do some members prefer cooler temperatures while others prefer warmer ones? Do any members suffer from allergies or respiratory disorders that require special attention regarding temperature control? If so, these factors should all be considered when deciding on an appropriate heating device for your household.
The budget is another essential consideration when choosing between different types of furnaces. Some models will cost more than others, dueling with similar capabilities but different design specifications such as size or output capacity.
Winterizing Your Home
Winter is coming, and with it comes the cold. As you prepare your home for winter, you can do a few things to ensure your heating system works at its best.
Insulate all of your pipes so that they don't freeze. This will save you money on repairs and prevent burst pipes from flooding your home or damaging any other property.
Insulate the water heater with an insulation blanket. This will help keep any excess heat in and prevent unnecessary energy usage when turning the heat again in springtime.
If possible, install some additional insulation around the attic vents as well. This will help keep warm air circulating throughout rooms instead of escaping through these gaps between ceiling tiles over time.
Smart Heating Technologies
Smart heating technology is the wave of the future, and it's already here. Smart thermostats, plugs, and vents are examples of making your home more energy efficient while saving money on utility bills. In June 2022, 29% of respondents with an internet connection said they planned to install smart thermostats in their homes.
Smart thermostats are designed to learn from you over time to automatically adjust temperature settings based on patterns in your daily routine. This means that even if you forget to manually turn down the heat, your smart thermostat will do it.
Smart plugs allow users to control their electronics remotely via an app on their phone or computer without physical access. On the other hand, smart vents provide fresh air circulation throughout rooms while simultaneously reducing humidity levels within enclosed spaces.
Maintenance Matters
Besides hiring professionals, you can do some essential maintenance yourself. Here are some things you can try:
Clean and change filters regularly. Filters can become clogged with dust, pollen, and pet hair, reducing airflow and making your furnace work harder to heat the home.
Check for leaks around doors or windows that may allow cold air into the house.
Test thermostat settings to ensure they're accurate. The settings will not change themselves. However, regular testing will allow you to readjust them based on changed requirements. For instance, if the nights have become colder or warmer, you can change settings accordingly for better efficiency.
Ensure no drafts come through cracks in old windows or walls. This will help keep warm air inside where it belongs!
Inspect all ductwork regularly for rust or corrosion that might hamper performance. It only takes one leaky connection between two pipes to make a noticeable difference in how efficiently your system operates over time.
Emergency Preparedness
It's essential to have a plan for emergency heating. You should have an emergency kit with all the essentials, including:
A backup heating system can be used if your primary one fails. Ensure that backup heating sources are in good working condition.
An alternative power source such as solar panels or batteries in case your home loses electricity during cold weather conditions. Batteries are an ideal solution here, as during winter months, the solar panels might not have captured enough sunlight. The battery storage capacity has increased nearly 20 times since 2019, from 250 megawatts to 5,000 MW. This makes the solution further helpful, as you can rely on the battery even for extended hours.
Insulate your home to retain heat. Check for drafts around doors and windows and use weather stripping or caulking to seal gaps. Consider adding insulation to attics, walls, and basements.
Conclusion
When it comes to heating your home, many different options are available. The best one for you will depend on your needs and budget. If you're looking for something simple and affordable, use an electric blanket or space heater instead of a furnace.
If you want something more permanent, consider investing in an energy-efficient unit such as a heat pump or furnace. Ultimately, consider the tips in this article and decide accordingly based on your requirements.