The passage of time slows down in the privacy of a bedroom, making it easier to let problems drift away. This haven is where people can escape life's stresses and focus on themselves.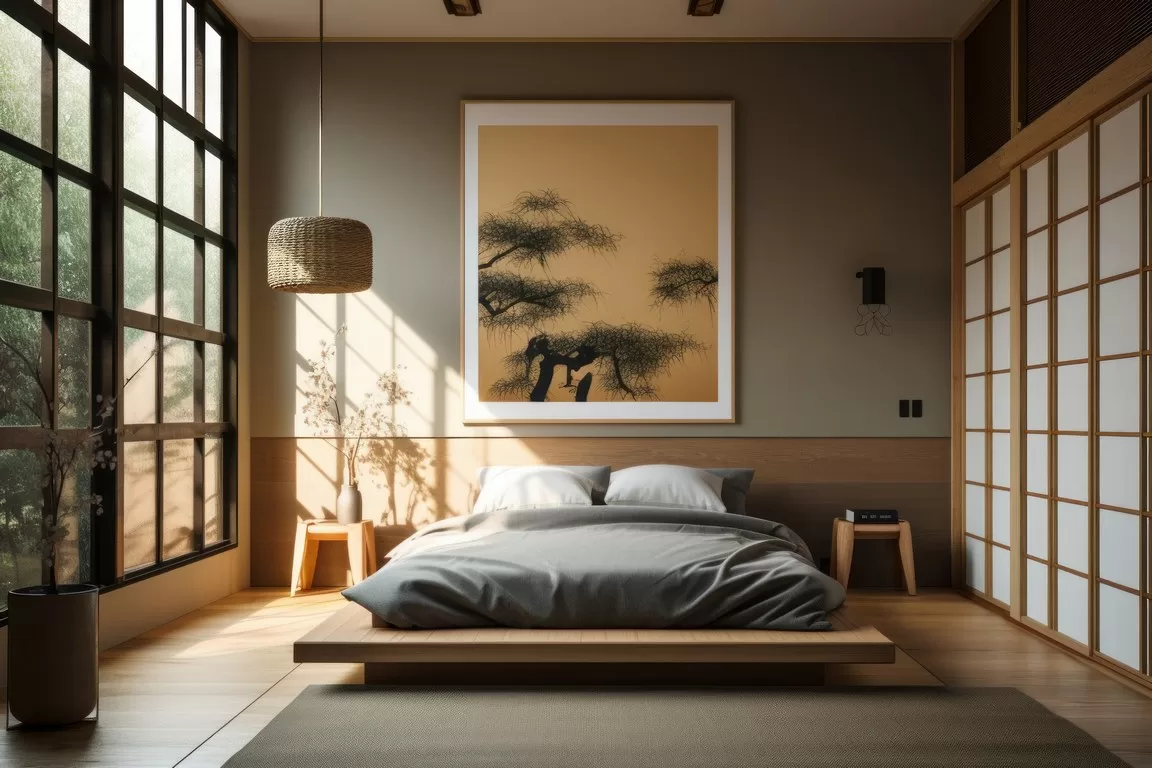 A relaxing bedroom is a sanctuary where you can indulge in the mesmerizing allure of serenity.
Blackout blinds can transform any bedroom into a tranquil oasis. These versatile window treatments foster a restful environment, making it more comfortable to sleep and unwind.
Reliable blinds providers, like Blockout Blinds Melbourne, emphasize the significance of high-quality blinds, as they provide privacy and solitude.
Your bedroom oasis reveals who you are and how you like to live. You can bathe your walls with meaningful artwork and keepsakes. Hues of soft pastel blues and greens can create a calming atmosphere, inviting you to breathe.
A bedside lamp calls for reading under its soothing glow. The lights' warm radiance compels you to stop and reflect.
The bed serves as the centerpiece of this tranquil space. Plush pillows offer priceless comfort. Soft, breathable linen covers beg you to crawl into them and unwind.
Cocooning under the covers lends a blissful sensation, where each moment feels like being cradled by the softest clouds.
Your bedroom is where you can prioritize your well-being and indulge in the delightful experience of relaxation. Here are six steps to create a soothing bedroom oasis:
1. Choose A Calming Color Scheme
The first step to making a relaxing bedroom oasis is to choose a color scheme that makes you feel calm. Soft and comforting colors, like pastel blues, muted greens, or soft neutrals, can soothe you.
These colors evoke a sense of peace, creating a tranquil atmosphere in your bedroom and transforming it into a pleasant space for relaxation.
You can avoid bright and bold colors that may stimulate the senses. Select colors that reflect calmness and relaxation for your bedding, sheets, or wall paint. Imagine walking into a bedroom with light blue walls and pale cream accents.
These details and the bedding's muted gray tones create an atmosphere perfect for a dreamy getaway.
---
Read Also:
---
2. Invest In Quality Bedding and Pillows
Your bed is the center of a relaxing bedroom oasis. Hence, spending money on quality bedding and pillows is essential. Choose linens made from natural fibers, like cotton or bamboo, for that soft and luxurious feel.
Memory foam pillows can help meet your needs, making the bed more comfortable. Pile soft cushions, a warm duvet, and breathable sheets on your bed to make it a luxurious spot to unwind. A relaxing bedroom helps you sleep better and wake up refreshed.
Comfortable bedding, supportive mattresses, and plush pillows promote rest. When your bedroom is serene, you can relax and drift off to dreamland in a snap.
3. Incorporate Soft Lighting
Soothing lighting is vital if you want your bedroom oasis to be calming. Consider adding soft, dimmable lighting, like bedside lamps or wall sconces, to make the room feel warm and cozy. Avoid harsh or extremely bright lighting because it can be hard to decompress.
A tranquil bedroom supports self-care and wellness. Reading, meditation, and gentle stretching may draw you to your quiet area.
Self-care can boost your health and happiness. Installing wall sconces on either side of the bed gives soft, indirect light ideal for moments of self-reflection.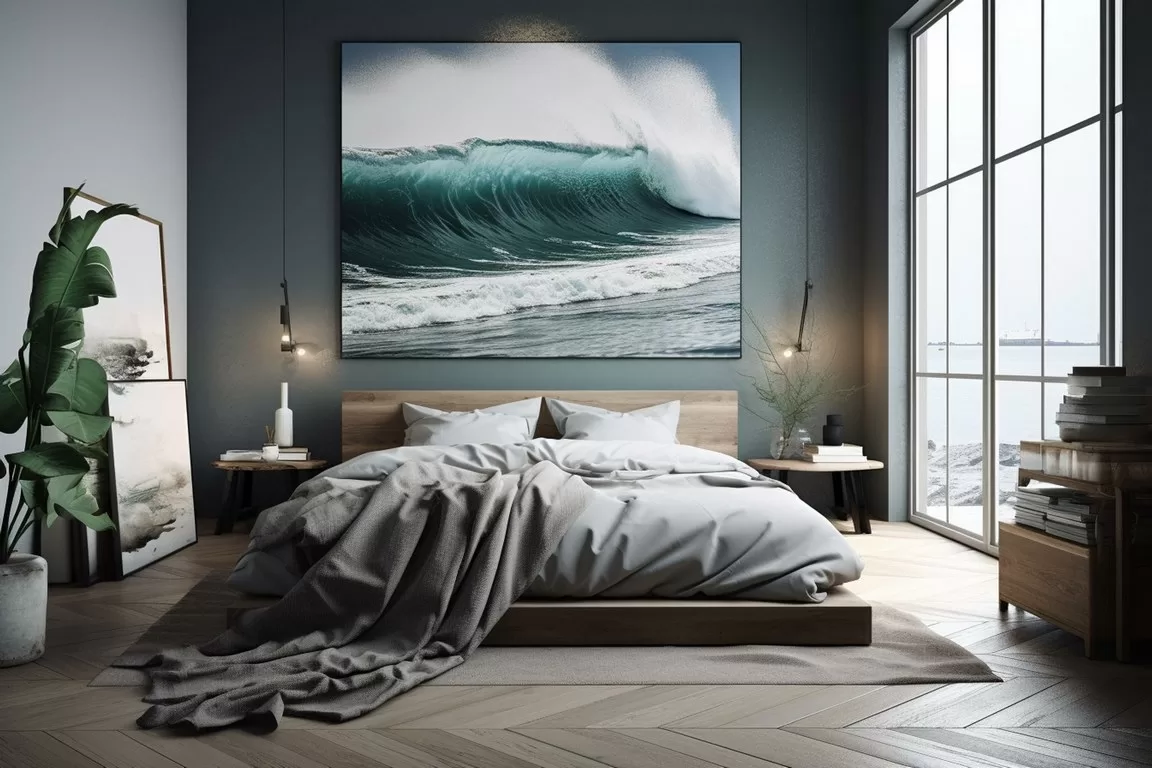 4. Add Natural Elements
Add natural elements to your bedroom to connect with nature and promote a sense of calm. Bring in fresh flowers or indoor plants to add a touch of greenery and improve air quality.
Choose natural materials, like wood or stone, for furniture and decor. Natural elements can create a peaceful, earthy atmosphere.
Returning to a tranquil bedroom sanctuary after a stressful day relieves stress and anxiety. Indoor plants can calm the nervous system. They can reduce cortisol levels and take your worries away.
5. Create A Clutter-Free Space
A place to relax, like a bedroom, must be clutter-free. Dressers, nightstands with drawers, and closet organizers can keep your bedroom clean and well-organized.
A minimalist approach can build a visually uncluttered space. Keep things simple by selecting clean lines and surfaces.
Avoid an overwhelming number of items to look at. Use drawer dividers and containers that fit under your bed to keep your things out of sight. A tidy bedroom improves mental clarity and focus. Your mind can relax in a clutter-free bedroom.
6. Personalize With Relaxing Art and Decor
Create an oasis in your bedroom by adorning it with reposeful artwork and furnishings. Consider hanging pictures of peaceful landscapes, abstract art, or natural scenes to set the mood.
You can throw mushy rugs or pillows on the floor to add coziness and warmth. Hanging a painting of a tranquil seascape above the bed can give the room a calming ambiance.
Surrounding yourself with comforting art and decor can uplift your mood and enhance your emotional well-being. Art and decor that resonate with your sense of relaxation can evoke positive emotions and create a sense of happiness and contentment.
Conclusion
You can transform your bedroom into a relaxing oasis by paying attention to color schemes, quality bedding, soft lighting, natural elements, a lack of clutter, and calming decor.
Investing in your well-being involves creating a serene environment within your bedroom. It should provide a nurturing and rejuvenating space for your body and soul.