You want to crash into your bed and let the world shut outside at the end of a hard day's work. The bedroom is one special room in the house where you can completely be yourself.
Therefore, the room should reflect your style and be an extension of your identity. You may work closely with an interior designer to bring your vision into reality.
Continue reading this article to learn tips to personalize your bedroom.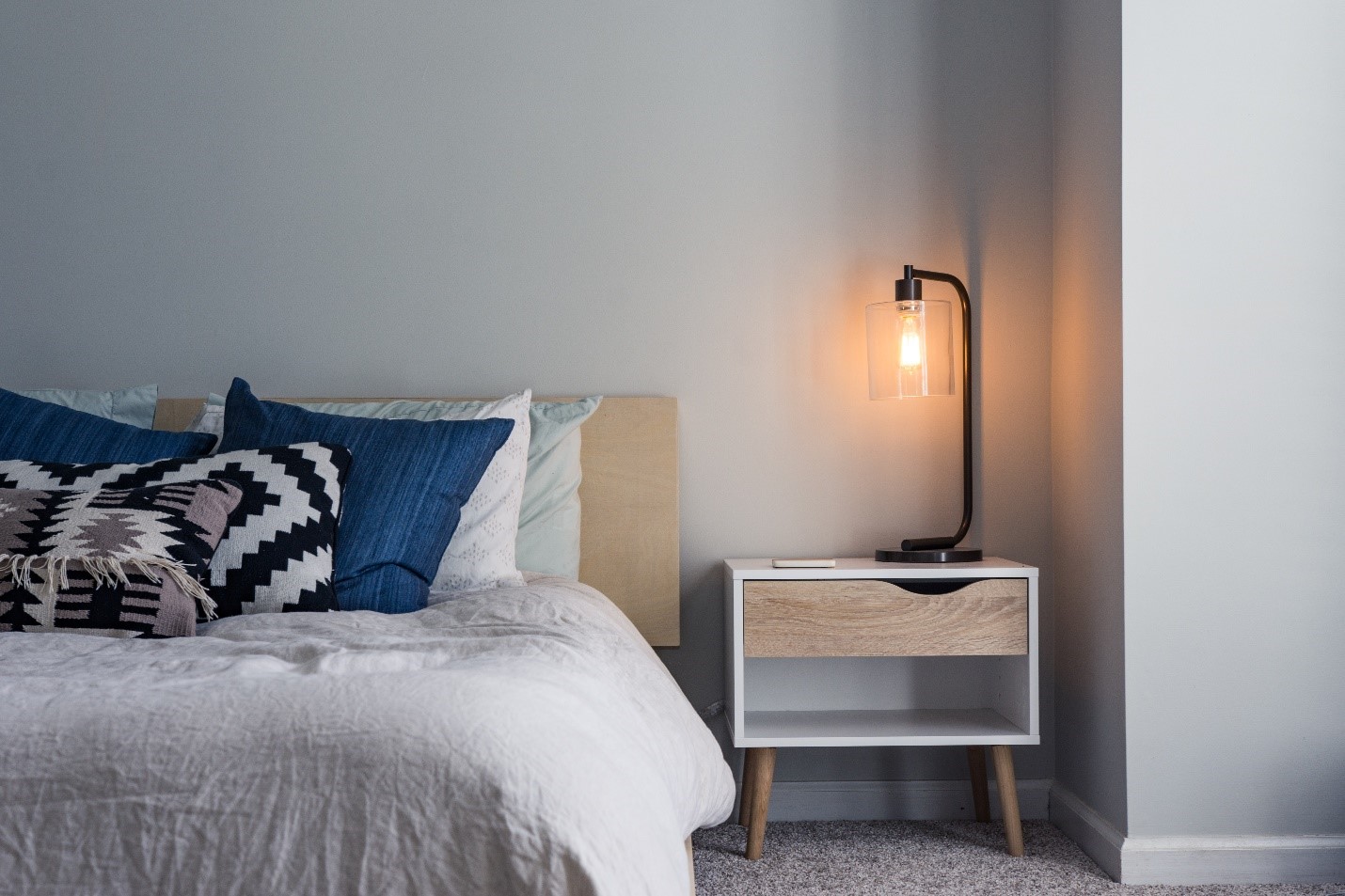 The Walls:
The bedroom is a personal space; therefore, you can choose whichever shade reflects your personality. There is no right or wrong answer here. If you think you have different shades to your personality, you can mix and match, and create a textured wall for your bedroom.
For example, you can use dark brown and light blue to create a great tone on your wall.
If you love music, you can hang musical instruments on the walls. For example, hanging a guitar on the wall looks elegant and beautiful.
You may even frame pictures of your favorite celebrities and quotes and hang the frames on the wall to create a pattern.
The Bed:
A bedroom is incomplete without a bed. Buying new furniture can be tricky. You need to find that perfect balance between comfort and style when purchasing a bed. If the bed is uncomfortable, you cannot use it.
So, browse through different bedroom sets before selecting the one suited for you as well as the best fit for your room.
The Ceiling:
When you lie on your bed, all you see is the ceiling on top. Therefore, don't overlook the ceiling when decorating the bedroom. Most people like to paint the ceiling with a neutral tone, preferably shades of white. But, you are not most people, and you want your personality to shine.
So, you may use mirrors on the ceiling. The ceiling mirrors reflect you perfectly as you sleep. If you are not camera shy and want to flaunt yourself on the Gram, having a mirrored ceiling is the way to go. You can easily create short videos in bed for TikTok, pointing the camera at the ceiling.
Storage Space:
While designing your bedroom, pay attention to the storage. Where will you put all your designer clothes and shoes? The expensive labels are an investment, and you know it.
So, you cannot just keep them anywhere in the house. You need a good closet. If you have the space for it, build a walk-in closet. Every celebrity has a walk-in closet to keep their expensive watches, shoes, bags, etc.
A Private Nook:
Do you like reading books? If yes, create a private nook in your room where you can retire with a book and spend hours undisturbed. You can use a bookshelf and wooden furniture to create a more intimate space. Add a comfortable chair and footstool to the area.
Soft Lighting:
Make use of modern LED lights. You don't want hard fluorescent light blasting on your face. Instead, opt for soft lighting that helps create an ambiance. Try to use natural light as much as possible because sunlight makes everything look bright and lovely.