Curb appeal is like a secret weapon when it comes to real estate. A home that looks attractive from the outside can capture the hearts of potential buyers and even boost its value on the market.
But the best part? Sprucing up your home's exterior isn't just about impressing others—it's also about creating a space that brings you joy and adds to the beauty of your neighborhood.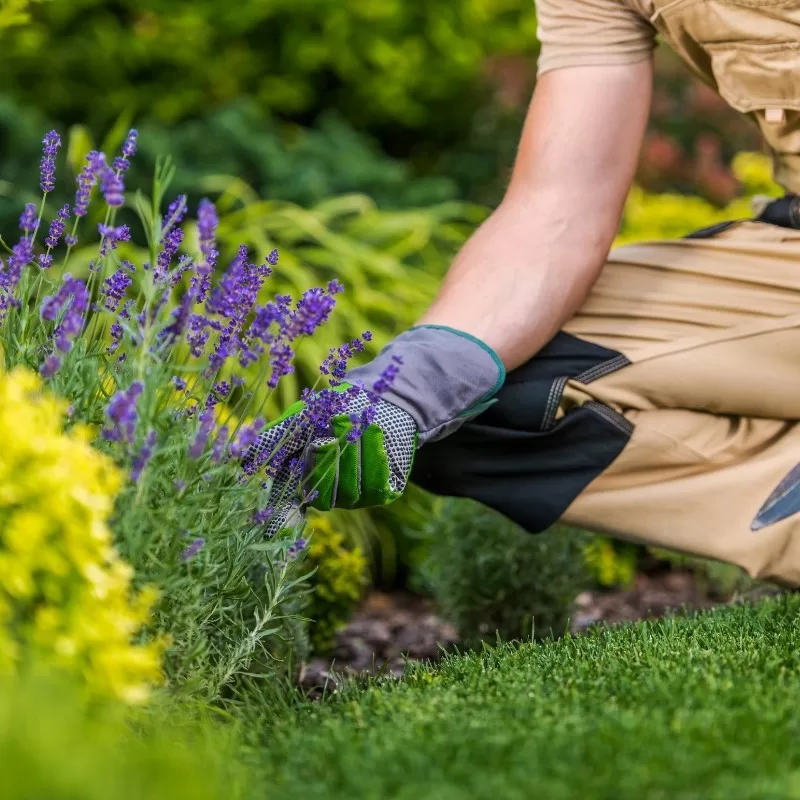 In this article, we'll walk you through some simple and effective ways to give your home's exterior a makeover. Drawing from our own unique perspectives and personal experiences, we've crafted a relatable and friendly guide that'll help you transform your home into the envy of the block.
Landscaping and Gardening
Lawn Maintenance
A well-maintained landscape can work wonders for your home's curb appeal. Regular lawn maintenance, such as mowing and edging, keeps your yard looking neat and tidy. Planting colorful flowers and shrubs adds visual interest and can significantly brighten your property.
Mulching and Low-Maintenance Plants
Mulching garden beds and around trees not only looks great but also helps to retain moisture and suppress weeds. Opt for low-maintenance plants that require minimal upkeep, making your landscaping efforts sustainable in the long run.
Landscape Lighting
Consider installing landscape lighting to highlight key features, such as trees or flower beds, adding depth and intrigue to your property after dark.
---
Read Also:
---
Exterior Cleaning and Maintenance
Power Washing
A clean and well-maintained exterior speaks volumes about the care and attention given to a home. Power washing siding, driveways, and walkways can quickly rejuvenate your property's appearance, removing dirt, grime, and mildew.
Painting and Staining
Painting or staining fences, decks, and porches refreshes their look and helps protect them from the elements. Keep an eye out for damaged siding, gutters, and downspouts, and repair or replace them as needed. Similarly, maintaining a clean and well-maintained roof can significantly impact your home's overall appearance.
Upgrading Front Entryway
Door and Hardware
Your front entryway serves as the focal point of your home's exterior and sets the tone for what's inside. Replacing or painting the front door can provide an instant facelift and make a bold statement.
Additionally, adding attractive hardware and fixtures, such as a new door handle or knocker, can make a significant difference in your entryway's appeal.
Mailbox and House Numbers
Installing a new, stylish mailbox and updating house numbers can further enhance your home's curb appeal. Adding potted plants or decorative elements near the entrance creates an inviting atmosphere.
Driveway and Walkway Improvements
Repair and Resealing
Driveways and walkways are essential elements of your home's exterior appearance. Repair any cracks and potholes, and consider resealing or staining surfaces for a fresh, updated look.
Edging and Lighting
Decorative edging or borders can add a touch of sophistication to your driveway or walkway. Lastly, consider adding lighting for safety and visual appeal, guiding visitors to your front door.
Outdoor Living Spaces
Seating Area and Fire Pit
Creating inviting outdoor living spaces can significantly impact your home's curb appeal. A cozy seating area with comfortable outdoor furniture, perhaps surrounding a fire pit, can create a welcoming atmosphere and provide additional entertainment space.
Pergolas, Gazebos, and Water Features
Installing a pergola or gazebo adds architectural interest and provides shade during the hot summer months. Water features, such as fountains or ponds, can create a soothing atmosphere and serve as a focal point in your outdoor space.
Exterior Lighting
Fixture Upgrades
Upgrading outdoor light fixtures can unify your home's design and enhance its appearance. Motion-sensor lights provide security and convenience, while solar-powered accent lights can highlight landscaping features without adding to your energy bill.
Pathway and Landscape Lighting
Incorporating pathway lighting along walkways and garden paths creates a safe and visually appealing environment for visitors. Consider using low-voltage LED lights, which are energy-efficient and provide ample illumination.
Seasonal Decorations
Holiday and Seasonal Touches
Adding seasonal decorations to your home's exterior can make it feel warm and inviting. For example, during the fall season, consider incorporating pumpkins, gourds, and autumn wreaths into your decor. During the winter months, tasteful holiday lights and decorations can create a festive and welcoming atmosphere.
Flower Boxes and Hanging Baskets
Flower boxes and hanging baskets are an excellent way to add seasonal color and charm to your home's exterior. Choose flowers and plants that thrive in your climate and change them out as the seasons progress.
Privacy and Boundaries
Fencing and Hedges
Establishing clear boundaries and ensuring privacy can greatly enhance your home's curb appeal. Adding a fence or hedge can create a sense of enclosure and security while also providing an attractive backdrop for your landscaping.
Choose materials and styles that complement your home's architecture and existing landscape features.
Privacy Screens and Trellises
For a more subtle approach to creating privacy, consider using privacy screens or trellises. These versatile structures can be used to block unsightly views, create intimate outdoor living spaces, or provide support for climbing plants, such as vines or roses.
Final Thoughts
Boosting your home's curb appeal is a win-win situation – you get to enjoy a beautiful exterior, and it can also raise your property's value.
By putting a little love into your landscaping, keeping things clean and well-maintained, sprucing up your front entry, working on your driveway and walkways, designing cozy outdoor living spaces, playing with exterior lighting, embracing seasonal decorations, and being mindful of privacy and boundaries, you'll see a remarkable transformation in your home's appearance.
These easy-to-follow tips will not only create an inviting atmosphere but also add a touch of charm to the entire neighborhood. So, let's get started on turning your home into a welcoming masterpiece!