The United States saw a real estate boom for over two years and now, to curb the imminent inflation the government has increased the mortgage rates which has made it difficult for buyers to get a property at an affordable rate.
Selling a house in such a situation can be challenging and it is more difficult to sell a house 'as-is'. The good news is that if you are in Texas, then the market is hot all year round and hence you are at an advantage here.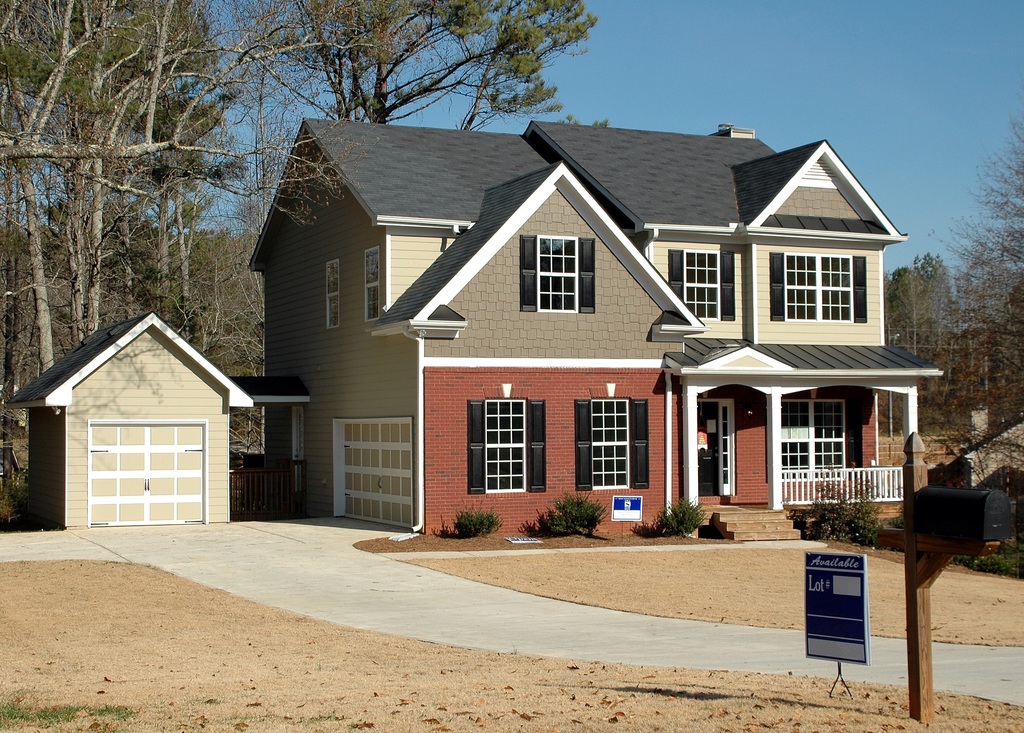 It is interesting to note that if you leverage your property well, you can get profits despite selling your property in as-is condition. Here is how you do it.
1. Selling A House as Is in Texas – Meaning and Scope
What exactly is selling a house as is in Texas? What does the term imply? Going by the definition it means that the seller is disclosing on a legal level the condition in which the property is in and the buyer accepts the same, without the seller making any structural improvements to the same.
It is a legal mandate to disclose 'Caveat Emptor' which is a Latin term for 'let the buyer beware' and which discloses everything related to the major and minor house defects. This is to protect the buyers from getting duped and also sellers to avoid impending litigations.
If sellers do not honor the Caveat Emptor clause, they are liable to be charged under the Consumer Protection Act.
2. Legal Provision To Selling a House as is in Texas by TREC
Texas Real Estate Commission (TREC) has made a provision for selling property as is. Most of these include contracts for residential properties.
The following type of houses can be sold as is in Texas.
A: Completely Constructed New Homes
This applies to residential constructions that are completely completed but no one has stayed there before.
B: One to Four Family Unit Which is Up for Resale
This is the most common unit which is meant for a family. This is your standard residential property which is up for resale.
C: Residential Condominium That is Up for Resale
A condo unit could be sold as is but there are special regulations mentioned in the contract drawn by the TREC for the same. These rules are exclusive to condos and sellers are meant to honor them.
---
Read Also:
---
3. Selling a House as Is in Texas – Yay or Nay
The following points are to be considered before deciding to sell a house in Texas.
No hassle of repair, maximum savings
Since sellers save up on the exorbitant costs of home repairs, they maximize their savings after they sell their property as-is.
No stress, quick sale
With no home repairs and staging in the way, sellers can get done with the formalities as soon as they can and walk away with profits. They don't have to take the stress of additional paperwork, negotiation, and real estate agent fees.
No inspection
A home inspection can be avoided if you decide to sell your property as is. This means fewer formalities to be completed and therefore lesser paperwork.
Cons of selling property as is
The property might go for less than the market rate
Since the property is being sold in existential condition, there could be a perception built that the property is not up to the mark and hence could get the seller less amount than the market price.
The seller might have to do some repair work after all
There are cases where buyers have bargained with the sellers to undertake basic repairs in exchange for a more lucrative deal which prompts the sellers to make the necessary renovations. This could be a time-consuming process and would defeat the purpose of a quick sale.
Complicated paperwork
Selling property as is not easy because of the complicated paperwork, disclosures, and permits. There also is a danger of litigation from the buyer side on the grounds of incomplete or false information about the house condition given to them by the seller.
4. Tips for Leveraging The as-is House Sale
Ace your negotiation and crack a great deal, following these simple tips.
A: Choose the Correct Time
Timing is everything while selling a house as is. In Texas, the hottest months in terms of sales are May, June, and July. So ideally, you need to list your property three months in advance of this period.
The great thing about Texas though is that properties are sold around the year as it is one of the most sought suburbs to live in.
B: Get Pricing Right
Pricing your home before the listing is crucial. It is important to know that you are selling the property in existing condition and hence the listing price should never be high but at the same time, it should not be too low.
C: Ensure That the Paperwork is Flawless
There are additional permits, and disclosures to be presented before a sale is finalized while selling the house as is. If the seller has done research well and is already well prepared with the necessary documentation, then the whole process becomes easier.
D: Honest Yet Attractive Marketing
Total transparency and honesty while writing property descriptions on MLS will get you brownie points. Mutual trust plays a big role when selling and buying as-is properties. Communication should be crisp, clear, attractive, and honest in both online and offline marketing.
5. Sellers Disclosure of Texas
Sellers should devout special time and take the help of experts if needed to make sure that they have prepared sellers disclosure Texas to the T. Following are the disclosures that need to be ready with the sellers.
A:  Sellers Disclosure Notice
This disclosure is about material defects that may negatively affect the sale of the house. This includes structural defects too.
B: Lead Paint Disclosure
Sellers have to give a declaration of lead-based paint not being used on the property.
C: Flood Zone Disclosure
This depends on the geographical area of the property. If the house is located in a flood-prone area, disclosure has to be submitted.
D: Alarm System Installation
Sec. 766.002 of Texas' Health and Safety Code makes it compulsory for all residential units to have a fire alarm installed.
6. How to Sell Your House by Owner
For selling a house as is you can either hire a full-service real estate agent or go FSBO. It is difficult but not impossible to sell your house by owner, in as-is condition.
So how to sell your house by owner? Flat Fee MLS options like Houzeo come to the rescue. Here, you save thousands of dollars of commission and navigate through the complicated documentation of real estate with ease.
Houzeo provides sellers with a facility to prepare the paperwork sitting at home, with a few clicks on their app. Full-service virtual assistance is provided too for around $999+ which is much less than the 3% commission which is usually charged by the full-service agent.
Conclusion
Technically, it is legal to sell a house as-is as long as it adheres to one of the contracts drawn by the TREC. It is important to take care of Seller Disclosure Texas before listing your house. May-July is the period that should be targeted by the sellers to make the sale.
Luckily Texas is always in demand, thanks to its hot weather and great work opportunities. Hence sellers can earn a good percentage of profit even if they choose to sell their house as is.
FSBO sellers can go for a Flat Fee MLS service like Houzeo which is great in terms of technical assistance needed to make a sale, at a highly affordable rate and without any hidden fees.