Mold exists everywhere in nature and can range from extremely dangerous to very beneficial. However, mold in the home is never something you want.
Even if the mold is relatively harmless, it is still unsightly to have mold staining your walls or the seams of your showers.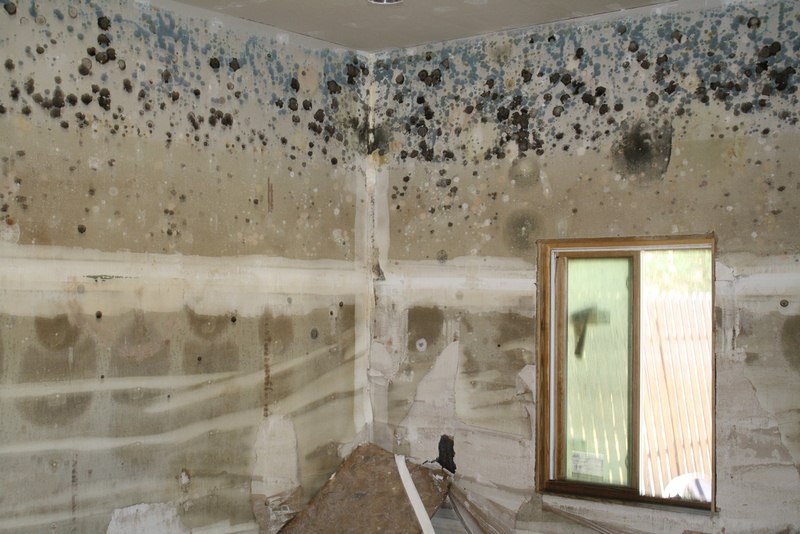 The most common kind of mold that you will find in your home is mildew.
Mildew is a type of mold that grows in warm, damp spaces, which is why it's often found in bathrooms or on organic materials like books or clothes that are stored in damp basements.
Removing Mold from Your Home: Pro vs. DIY Remediation
Mildew can make your home look dirty since, as mildew ages, it goes from a gray, powdery film to black or brown, which can look like dirt accumulation.
If you're not sure if your shower is suffering from dirt or mildew, take a Q-tip dipped in bleach and dab the stain. If it lightens or disappears in a few minutes, it's mold.
And if it doesn't change, then it's dirt.
While all mildew is mold, not all molds are as harmless as mildew.
There are dangerous molds that can damage the structure of your home or cause respiratory issues. For this reason, eradicating mold is essential.
---
Read Also:
---
DIY Remediation
If your mold issue is caught early and takes up less than 10 square feet, you can usually eradicate it with at-home remedies. You can kill mold with chlorine bleach or hydrogen peroxide.
The bleach is quite harsh and should be handled carefully, but is a very effective mold killer. Hydrogen peroxide is gentler but may require a bit more scrubbing to remove all the mold.
If you are removing the mold yourself, you need to be cautious to make sure that you aren't putting yourself at risk. Identify the mold before attempting to remove it to make sure that you are not working with toxic mold.
You'll also want to be sure that you remediate the mold properly so that it doesn't return.
Hiring a Pro
A house with mold can sometimes be a dangerous thing.
If your mold problem has spread beyond 10 square feet, has developed after your home was flooded with water that may have been contaminated, or you can smell a mold issue but can't find a source, then it's time to hire a professional mold remediation service.
Professional mold remediation services have the skills to locate, identify, and properly remove toxic mold from your home. They may need to cut out drywall, remove carpet, or remove mold rotted sections of your home.
They will come prepared with re-breathers to make sure that they are not affected by symptoms of mold-related illness.
If your house has been seriously damaged by mold, you may need to hire contractors to replace any structural damage that the mold may have done.
If your mold issue was caused by flooding or other issues out of your control, you may be able to get insurance to cover the costs of remediation.
And if this is the case, don't attempt to fix the mold issue yourself, since it may mean that the insurance company won't move forward with the claim.