Have you been thinking about starting to draw as a hobby? A lot of people might find it intimidating.
This is because there is a common notion that you need to be talented in order to be good at the craft. While talent plays a role in mastering the art, you just need it to be decent in a drawing.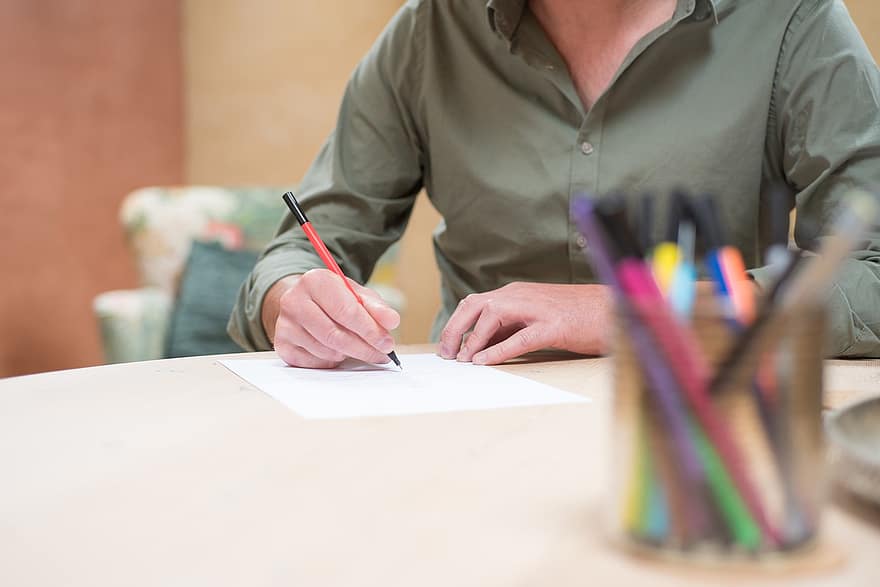 Just like anything else in life, you'll need to put in the work if you're to see any meaningful improvements. If you're still sitting on the fence, here are some of the reasons why you need to take on drawing as a hobby.
It is Cheap
Drawing has minimal startup costs. That means you don't have to spend a lot in order to get started. In most instances, all that you will need is a piece of paper and a pen or pencil in order to get started.
You don't have to follow the misleading information that you need special paper and pen if you're to get good at the craft. When you're just starting out, you need to make do with what is available. A blank paper and pen will be more than sufficient.
Helps with Memory
Numerous studies have shown that drawing can help with memory. It can be a good hobby to pick up if you're having issues remembering things. Your memory gets sharper when you make it a habit to draw on a regular basis. It will be beneficial in the long run.
It Makes You Happier
This is one of the main reasons why you should seriously consider starting to draw. Our sedentary lifestyles have made us like zombies. We care more about routine rather than on what makes us happy. Drawing is therapeutic and you get to experience joy on so many levels. You can decide to create a unique gift for your loved one.
A lot of people will appreciate the effort. You don't necessarily have to be good at drawing. You can have it as a canvas frame so that it looks more professional. The possibilities are endless. You'll be limited with your imagination.
Portable Hobby
You can draw anywhere and even when you're on the move. If you're looking to kill time when you're waiting for someone, all you have to do is to pull out your book and you can start. You don't have to finish everything in one go. You can always pick off where you left off when you get the time.
New Perspective
Drawing can help you gain a new perspective on things. No one really knows what happens in the subconscious but drawing can be used as a form of release. You get to see the world around you from a new perspective which improves your understanding of things. That is why artists are always producing thought-provoking pieces because having a third eye is something that comes with experience in the game.
Foundation of Art Skills
You'll definitely be a better painter if you master drawing. That is why it acts as a foundation for other art skills. Much of the drawing is coming up with the skeleton for the art piece. There are some artists that have perfected the art and all they need is paper and a pencil to create magic.
If you're planning to pursue arts as a career, you should start drawing regularly. You don't necessarily have to be good at it. What is important is that you're consistent and constantly improving.
Make Memories
We're privileged to live and witness planet earth in all its glory. As humans, we don't get to live for a long time. The memories that we create can be shared with generations to come.
One of the ways you can create memories is through art and what better way than drawing? Once you start getting good at the craft, you can decide to invest in high-quality paper and frames so that your creation doesn't go to waste. There are people that will be willing to get a drawing of them provided you're good with the craft.
Conclusion
The decision to start drawing shouldn't be hard to make. There are numerous benefits and you can have a good time in the process. You can also decide to enroll for lessons if you're thinking about taking it seriously as a profession. The sky's the limit in terms of what you can achieve. You just have to look at the work of other artists to have an understanding of what is possible.