Buying kitchen utensils is often seen as an afterthought for a lot of people.
If you love to eat, you'll want to make sure that you're only getting the best utensils. This could be a challenging endeavor when you've not shopped for such items in a while. If you're thinking of doing a makeover in your kitchen, it is crucial that you're getting the right utensils and appliances.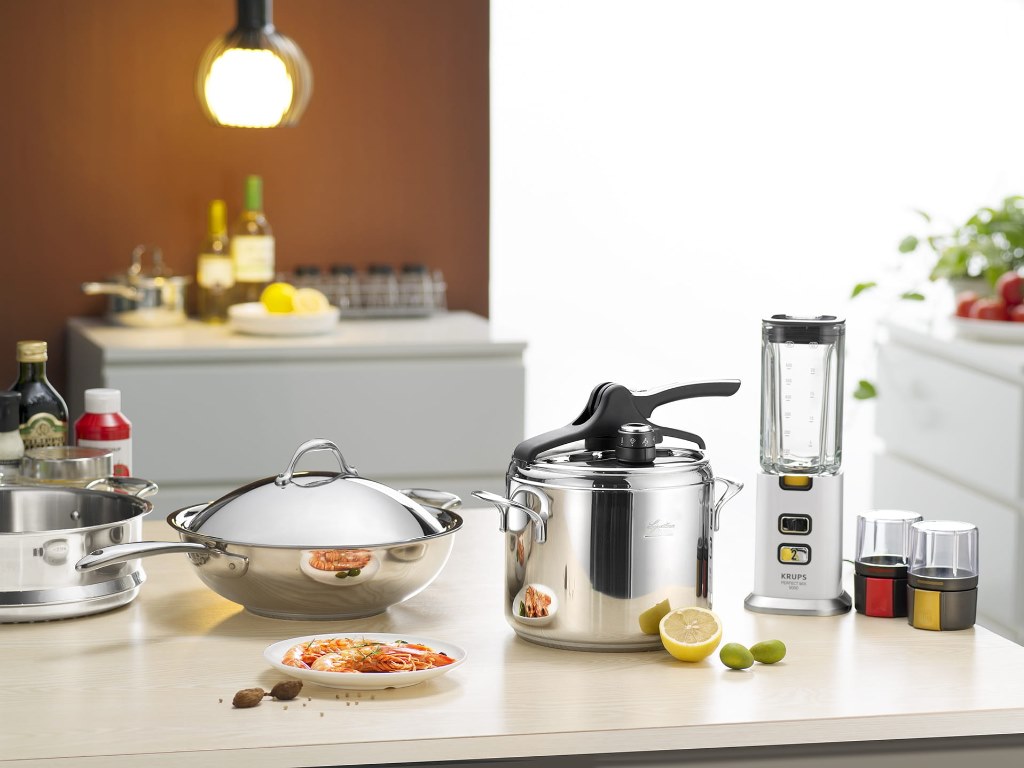 In this guide, we're going to highlight some of the factors that you'll need to put into consideration.
---
Read Also:
---
Safety
This should be the number one consideration to have in mind when shopping for your kitchen.  There are different types of kitchen utensils and appliances. You should be looking at the safety rating before anything else. For knife handles, you'd want to get textured materials which makes it easy to have a grip.
You can check out Knife Depot if you're searching for the best knives for your kitchen. You should have a variety of knives for different purposes. The knife for cutting meat shouldn't be the same for cutting vegetables. For appliances, you should make sure that they're properly sealed as you don't want them anywhere near water.
Quality
You should spend a considerable amount of time researching the quality of the kitchen equipment before you decide to buy it.  With a standard chef knife, you can accomplish more than 90% of the tasks in the kitchen. You don't want to be spending money on appliances that you'll not be using.
Functionality
The appliances that you're buying should be functional before you can even look at the aesthetics. You don't want to buy something that will not be used because it is not providing the functionality that is required. Ideally, you'd want to get versatile equipment that will make your life a lot easier in the kitchen.
There are online review sites that you can read depending on the appliance that you'd like to buy. Why would you want to get a banana slicer in the first place? That is why it has been named as one of the worst kitchen gadgets that you can ever buy.
Have a Budget
You might find yourself overspending if there is no budget in place. If it is a kitchen makeover, you don't have to do everything all at once. You can have a priority list of all the basic appliances that you'll need to get first.
If the budget is sizable enough, you can decide to splurge on one and two items. The most important thing is that there is a budget in place that will need to be followed strictly so that you're not spending more than you should.
Energy Efficient
This is for the electronic appliances in the kitchen. You could be spending a lot of money on the electric bill just because the appliances in the kitchen are not energy efficient. You'll need to figure out if they have the E-STAR rating before making the purchase.
You can significantly save energy when the appliances are optimized for efficiency. If it is a commercial kitchen, you'll have to make sure that it also meets legislative requirements.
Traditional vs. Modern
For someone that spends a lot of time in the kitchen, there is a high chance that you have a preference. It will obviously be reflected in the utensils and appliances. There are shops that cater to unique tastes. You might be looking for very specific kitchen knives from a different era.
You'll want a variety and this will entirely depend on where you will be buying from. There is nothing that is stopping you from having a mix of both if you'd want to keep things exciting.
Cost
There is no denying that cost is always going to play a big role in any purchasing decision and there are no exceptions when it comes to kitchen appliances. You don't have to break the bank in order to get quality. It all depends on where you're buying from.
That is why it is recommended that you're doing due diligence before committing to buy from any shop. You can use the internet to compare the prices so that you're making an informed decision.
Conclusion
Buying kitchen appliances doesn't have to be a complicated process. We've highlighted some of the factors that you should be looking at. Don't just look at the price to make a decision. You need to be certain about the quality that you will be getting.