The chronic appreciation of the yen continues, and opportunities continue for the import business, which purchases and resells products cheaply from overseas.
Among them, the most popular are imported furniture such as cabinets, sofas, dining sets, chests, and dressers imported from overseas.
In particular, Scandinavian furniture that goes well with Japanese living spaces and antique furniture that shows the history of Europe and the United States are very popular, and it seems that they will be sold at high prices at resale furniture. Why is imported furniture so popular?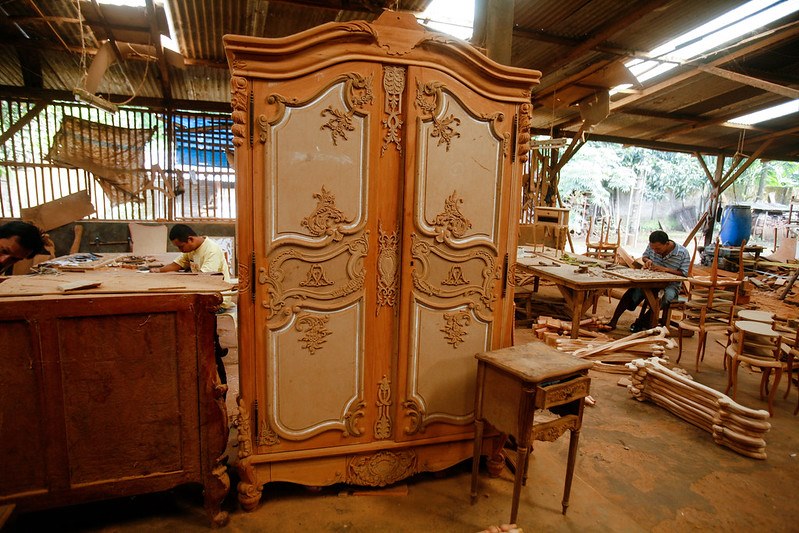 Consider Transportation Costs
Imported furniture is not subject to customs duties when importing goods, so there is no need to consider customs duties, but a 5% consumption tax is required.
 In addition, imported furniture has a certain size, such as cabinets, sofas, and chests, so transportation costs will be quite high. Check the shipping fee in advance, and consider whether you can resell the item even if you add the shipping fee to the item price before importing.
 It will take some time to keep the shipping charges low, but surface mail is recommended. Airmail arrives earlier, but shipping costs are higher than surface mail.
Determine When to Import
As with all import businesses, not just imported furniture, the timing of importing goods is important. For example, when purchasing a product of 100 dollars, if you purchase it when the exchange rate is 1 dollar = 100 yen, you will only have to pay 10,000 yen, but if you purchase it when 1 dollar = 150 yen, you will have to pay 15,000 yen.
Therefore, the purchase cost will be 1.5 times higher. It would be nice if it could be sold at 1.5 times the price when resold in Japan, but that is not the case. Domestic resale prices do not increase 1.5 times just because the exchange rate increases 1.5 times.
The time to purchase imported furniture is important. Now that the yen has been chronically appreciating, it is an opportunity to start an import business and resell imported furniture.
Imported furniture is a very popular product, but it is especially popular with women and is often featured in women's magazines.
It seems that the number of orders may increase at once if the information is disseminated on SNS that handles interior information that women often see and SNS for housewives. Let's make effective use of the SNS that women often see.
---
Read Also:
---
Research Popular Products
It is also important to research what kind of imported furniture is popular now. Make full use of the Internet to find out which products have a good turnover rate and which are likely to be profitable.
Imported furniture is generally popular, but it is particularly compatible with Japanese living spaces, and with a simple design that makes the best use of the goodness of wood, you can feel the Scandinavian furniture that is functional and can be used habitually for a long time and the history of Europe and the United States.
Antique furniture is preferred because it offers beautiful decoration and design. Scandinavian design brand SIEVE sofas and dining sets, Scandinavian antique DOMINO sofas, Italian Eddy cabinets, Rococo and antique cabinets imported from Europe, chests, and dressers are very popular.
Find your Specialty
There are many types of imported furniture such as Asian taste, Scandinavian furniture, and antique furniture. Among them, let's decide the field you like and the field you are good at and work on it.
By focusing on your area of ​​expertise, you will become a connoisseur and will be able to identify good furniture and furniture that sells well.
Persevere
Imported furniture is popular, but like any other important business, it doesn't make a big profit right away. In order to resell imported furniture and make a profit, you need to be patient.
It's a popular product, so once it gets on track, its profits will gradually increase. Don't go into the red, but don't give up because you won't make a profit a few times, but stick with it.
How was That?
Imported furniture is very popular and is often sold at high prices at auctions. Among imported furniture, Scandinavian furniture and antique furniture are especially popular and trade at high prices.
 Imported furniture is very popular and has a high potential for profit, but there are a few points to keep in mind in order to resell and make a profit. Let's do our best to make a profit by reselling imported furniture by referring to the 6 points mentioned in this article.