The idea of buying something new has always had a gratifying effect on our hearts and minds.
The unboxing of a new gadget, the smell of leather in a brand new car, and the arrangement of new furniture that you bring into your house can help you fill it with joy.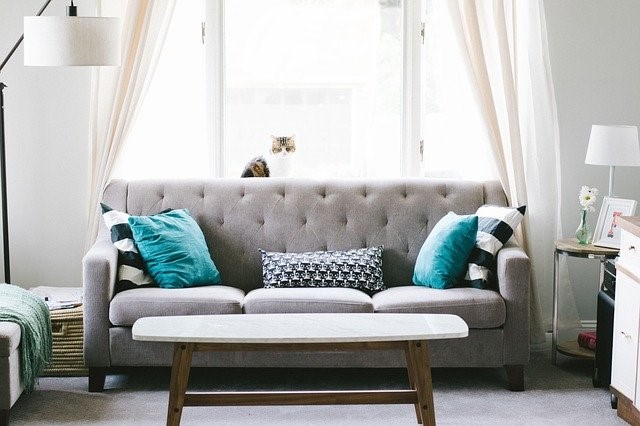 On that note, here are some tips to help you choose new furniture and turn your space into a Pinterest-worthy haven that you never want to leave.
1. There Is Something for Every Space
A lot of people tend to think of décor as something only for people who own mansions or big apartments.
However, that is not true. For every space, no matter how small, you can find something that can fit.
Some pieces of furniture might even help you make your apartment feel more spacious and airy depending on how you style them and which colors you choose.
2. The Items you Use Are the Most Important
We all care about what our visitors think of our apartment, or at least we used to before the pandemic when we could actually have people over.
Thanks to the new way of life Covid-19 has forced us all to adopt, we learned that how comfortable we feel inside our homes is much more important than what others might think of the place.
A high-quality mattress is one of the most important items you need to make sure your home is as comfortable as can be. Luckily this is something that you can now order online from a website, which will allow you to choose from a variety of choices with different price ranges.
Make sure you take the time to compare different mattresses to get the best deal possible.
3. Expensive Does Not Necessarily Mean Good
There is a very common misconception that if a product is cheap, then it must have very low quality, but that is not necessarily true in all cases.
Many times we end up satisfied with our choice to go for the cheaper option. A product having a big price tag does not always mean it offers better quality or has a longer life span.
When searching for things to place in your apartment, think long and hard about what you need, and do your research.
You might even be shocked by the number of alternatives you find for each item.
---
Read Also:
---
4. You don't have to shop Until you Drop
Now is the time to use technology to our benefit. You no longer need to spend hours on your feet, going from one store to another in an attempt to find the right item that will light up your rooms.
You can now order pretty much anything from the internet, from kitchen utensils to bed mattresses, everything is available.
Almost every company has a website that you can navigate from the comfort of your own home, and add all the items you want to purchase to your list.
5. Use Your Imagination
Imagining how something is going to end up looking after it is put in your apartment might not always be an easy thing to do.
Before you purchase something new for your home, you want to imagine how it is going to look like in a certain room.
Unfortunately, in many cases, the image we have in our minds turns out to be much better than reality.
Luckily, there are furniture apps that can help you with this. All you have to do is use a gadget with a camera and an app that uses AR (augmented reality).
You can then pick the piece from the store you want (some stores have this feature built-in within their websites) and voila!
You can now see what things will look like in real life without moving off your couch!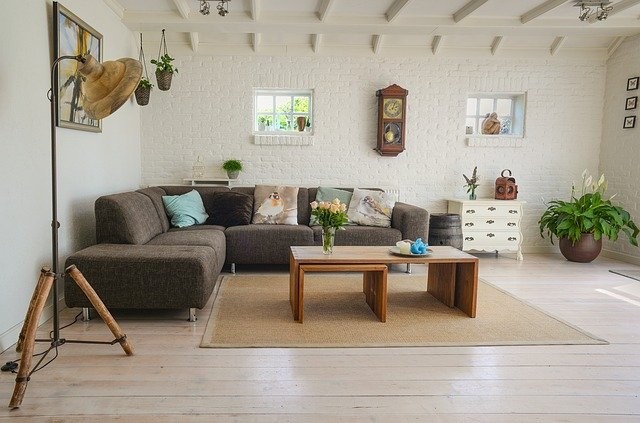 6. Measure First
When starting a furniture hunt, one can be ambitious, but it is easy to choose something that is too big or too small for the space we would like the item to fill.
To avoid frustration, it is advisable to measure the dimensions of both the item itself and the space where it should go first.
7. Help the Environment and Adopt a Chair!
Not all additions must be entirely new. Hunting for vintage pieces might land you pretty good deals.
You may end up buying an item that has a story behind it, and reusing old stuff is always a great way to help the environment!
8. Add Bits and Pieces of Yourself
We often resort to experts when we decorate our houses because we want them to look like catalogs. However, it is always better if our homes project our own personal styles.
A house that maps out your ideas and your style is where you will mostly be comfortable and happy.
You should also use the advice of experts and do your research before buying an item. But in the end, items you choose have to give you joy when you look at them.
9. Choose Comfort Over Looks
Be aware of choosing something that looks good but is not comfortable or usable. We all fall into that trap sometimes, because we simply can't resist how good something looks.
Having a piece of furniture that you do not use will end up just cluttering the place and will actually defy the purpose for which you bought it.
So, make sure you pick something that will help you feel relaxed.
Home is where the heart is. We all realized how important it is to live in a place we like when we were forced to stay at home for weeks and months on end following the coronavirus outbreak.
A beautiful home is one that is cozy and relaxing. It is where you unwind after a long, tiring day at work, or it may even be where you work!
With that in mind, it only makes sense that you put enough thought into the process of filling your home with items that will help you reach that goal.