Gardening can be pretty demanding for a calming hobby, especially when we're starting out. We need the right tools, materials, and supplies—and of course, budget.
We're here to help! We'll be running through a step-by-step budget guide covering all the basic equipment or materials you need to start growing your garden.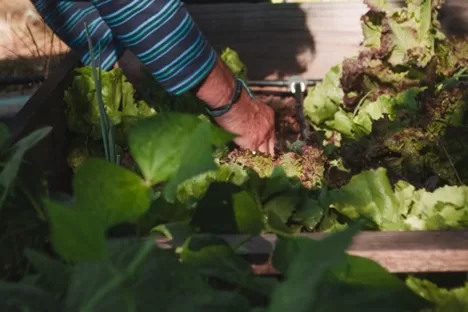 How Much is Needed to Start a Garden?
We can't put a price on what you'd need just yet. Your overall budget depends on two key factors—gardening goals and garden space.
What are Your Gardening Goals?
We need to know our gardening goals to start calculating estimates for our budget. Will you be taking the time to grow fresh vegetables? Are you aiming to grow beautiful flowers?
Find out exactly what you want. But base it on your plant hardiness zone—a map that helps you identify which plant thrives in what area, and the available space you have for gardening.
Considering Your Garden Space
Consider what you're already working with. Does your garden space get heavy sunlight? Is the soil compatible with the plants you want to grow? How much space do you have?
These factors help determine the tools, seeds/plants, fencing, soil, and plant beds you'd need to start your garden. Once we got this down, we can start creating rough estimates for our budget.
---
Read Also:
---
Budgeting for Your Garden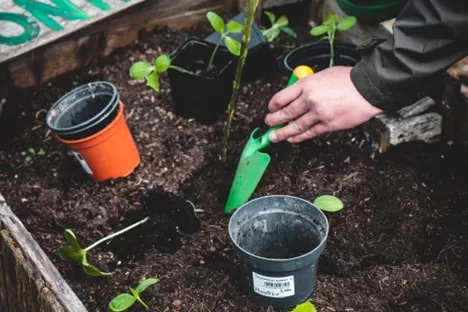 You don't need an entire shed of supplies to start gardening. Think of the following list of garden tools as a must-have starter kit.
Average Cost of Basic Garden Tools
These tools are the essentials. If you want to start on a smaller scale, go for the following:
Spade: $20 – $60
Garden fork: $50 – $60
Soaking hose: $10 – $50
Hoe: $20 – $50
Hand weeder: $10 – $40
Wheelbarrow: $50 – $200
We took the average price range from places like Lowes, Home Depot, and Walmart. Prices may vary depending on where you are and their availability. Now that we got the tools, we can start setting up our garden for planting. We'll need the following:
Costs of Setting Up Your Garden
If you already have an area with the right soil for your garden, you can definitely use that for planting. But, landscaping to get your garden ready can take considerable time.
You can use raised beds instead to speed up the process. This works well for pavement areas you want to be turned into a garden or areas with rocky soil.
A typical raised bed can cost between $100-$200. DIY raised beds are an option if you have the skills and equipment. Here's what you need to build your raised beds:
Cedar Board
Framing Angle
Screws
Raised garden beds help create the ideal soil for planting. Common gardening challenges include dealing with clay, sand, and unideal pH levels in the soil. With garden beds set up, all that's left is to plant.
Costs of Plants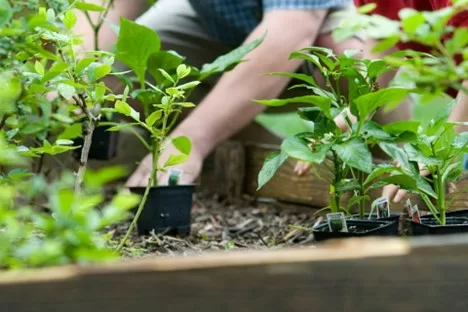 You can go for a variety of plants to grow in your garden. Herbs, greens, fruiting crops, and flowers are all viable choices. Prices for each plant depend on your location. Here's a quick rundown of popular choices for each:
Herbs
Herbs can be used for both medical and culinary purposes. And, they grow compactly with shallow root systems. Even with a small 4×4 raised garden bed, you'll get a good harvest.
The most popular herbs to plant include the following:
Basil: $10 – $20
Cilantro: $8 – $20
Dill: $15 – $40
Parsley: $12 – $25
Greens and Leafy Vegetables
Harvesting your own vegetables is such a fulfilling experience. The best part is, they're relatively easy to grow and maintain. Try out these beginner-friendly greens to plant:
Arugula: $7.95 – $25
Chard: $4 – $20
Kale: $4 – $10
Lettuce: $5 – $20
Fruiting Crops
Fruiting crops are like the poster children of gardening. Think tomatoes, squash, and cucumbers. But, before planting, there are some key factors to consider:
Pollinators: Fruits and vegetables need pollinators to produce consistent yields.
Space: Crops like tomatoes can get big. You'd need to prune or provide ample space.
Light: Make sure your garden gets ample direct sunlight.
Consider the following fruiting crops in your garden:
Green Beans: $7 – $15
Peppers: $15 – $60
Cucumbers: $4 – $12
Tomato: $5- $20
Flowers
Starting with raised beds offer a variety of low-maintenance flowers you can grow. As a rule of thumb, refer back to the plant hardiness zone to find out if the following can thrive in your area:
Rose: $10 – $40
Camellia: $20 -$100
Primroses: $10 – $15
Leopard Plant: $11 – $45
Setting up the garden and planting is only half the battle. To ensure a successful bloom, we need to maintain our garden.
Maintainance Cost for Gardening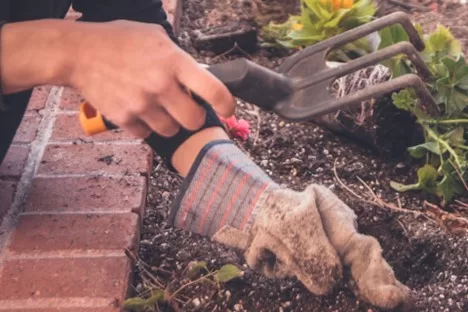 Garden maintenance is a perpetual process. Without proper maintenance, our garden won't yield the results we envisioned. So, with the right tools, your basic garden maintenance would include:
Pruning
Lawn care
Weeding
Regular clean up
Hedge cutting and trimming
Crop planting
Soil amendment
Soil amendment is anything added to the soil to improve its quality. This includes adding fertilizer or compost. But, we also need to add mulch on top of the soil to improve moisture.
To know the ballpark cost of soil amendment, use tools like a mulch calculator in yards to know the number of bags you'd need to maintain your garden.
Meanwhile, pruning keeps your plants healthy and attractive. For fruiting crops, pruning helps production.
Removing old, unproductive branches encourages flower bud development. Pruning old branches also allows water and nutrients to go to branches that need it most.
Key Takeaways
Planning a budget for your garden requires you to consider the area you're working with and your gardening goals. But, before buying your plants, look up where you fall under the plant hardiness zone. Here are some things you might've missed:
Raised beds are great for starting your gardening journey without the need for landscaping.
Some plants require ample sunlight, others thrive in the shade.
Gardening requires you to maintain your plants to make the best yield.
Soil amendments, pollination, or adding mulch is essential for better crop yield.
The cost per plant depends on the variant you choose and the market price in your area.