Online shopping has become a norm nowadays. You can literally buy anything online, from clothing to shoes to food, and of course, eyeglasses.
However, buying eyeglasses online can be quite a challenge because you must ensure that you get the right fit and high-quality spectacle frames.
In addition to that, it is advisable to choose an eyeglass online shop that's well known for selling high-quality eyeglasses.
So, if you are planning to buy your eyeglasses online, then you are in the right place. In this piece, we give you some of the crucial things you need to know and pay attention to when buying your eyeglasses online.
They include: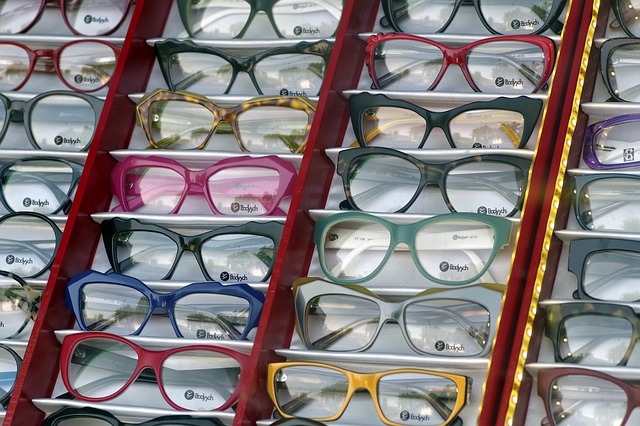 1. Buying Eyewear Online Isn't That Easier
One thing you should know when it comes to buying eyeglasses online is that the process won't be easier. First, getting the right frame for your face and the right fit will be hard.
Since you are buying the eyewear online, you won't be able to try on the glasses. Fortunately, many of these online eyewear retailers provide their clients with guides to help them on how to choose a frame that complements the shape and size of their faces as well as their skin tone.
There are specific frames for every shape that helps to balance one's appearance. Remember that certain frames will complement your facial features more than others.
For instance, if you have an oval-shaped face, almost all frames will look good on you. If you have a heart-shaped face, a round frame is a perfect option.
Again, you need to choose frames that complement your skin tone. If you have a cool skin tone, frames with shades of black, gray, and blue are perfect.
And if you have a warm skin tone, go for warm colors, such as tan, pink, and red. You also need to get the right size that will fit you perfectly.
Certain eyewear retailers usually allow their clients to try the glasses on virtually. This can be a huge plus. But remember that the glasses may not always look the same on your face as they did virtually.
2. Know the Quality of The Frame
Of course, when buying your eyeglasses, you want to ensure that they are durable. How long the frames will last depend on their quality and the material used to make them.
While some materials make lightweight but durable eyeglasses, some are delicate and polished. When looking for eyewear, pay attention to the quality of the frame.
3. The Lens Quality and Brand Also Matter
Your lens quality also matters just like the quality of the frame. So, this is also another crucial thing you need to pay attention to when buying your eyeglasses online.
You wouldn't want to waste your money on low-quality lenses that can break easily. That's why you need to buy high-quality lenses.
Additionally, the brand you choose also matters as some brands are known for high-quality lenses. Do your research before you choose your lenses to be sure that they are of high quality.
Additionally, there are different lenses available, including single vision, bifocal, anti-glare lenses, and photochromic.
You need to know the features of each lens or talk to an eye care professional before you choose the perfect lenses that suit your needs.
4. Confirm the Delivery Time
One of the best things about online shopping is that it is fast and convenient. This is why many people prefer online shopping.
You simply order your goods and they will be delivered to your doorstep. So, when buying your eyeglasses online, it is important to ask the vendor about delivery time.
Of course, the last thing you want is to wait forever to receive your eyeglasses. In addition to that, ask the vendor if they cover the shipping cost or if it is you. Knowing all these details in advance can help you make a more informed decision as to whether the vendor is right for you or not.
5. Beware of Return Policies
Return policy varies from one retailer to another. Your glasses may not fit you well hence the need to return them. You need to read the vendor's return policy before you order your glasses.
This will help you know exactly how the retailer handles returns. For instance, you need to know how many days you have to return the eyeglasses, and if you are the one who will pay to ship back the return, or them.
You can get all the information on their website. If you do thorough research about an eyewear vendor, you are more likely to walk away feeling more satisfied with their services.
Final Thoughts
Buying glasses online doesn't have to be difficult. If you do your proper research before buying your glasses, you will find that the process is pretty easy.
Follow the above factors, and you will surely buy the right glasses from the right vendor.