Most houses do not maintain their initial beauty. They tend to lose their beauty with time and may look old.
A quick glimpse around your home may reveal some features that look outdated. The good thing is that you can still change its looks.
This article shows important tips that can help you change the entire look of your house. It is not necessarily launching a full revamp project.
These are simple tasks that may not even require any professional skills.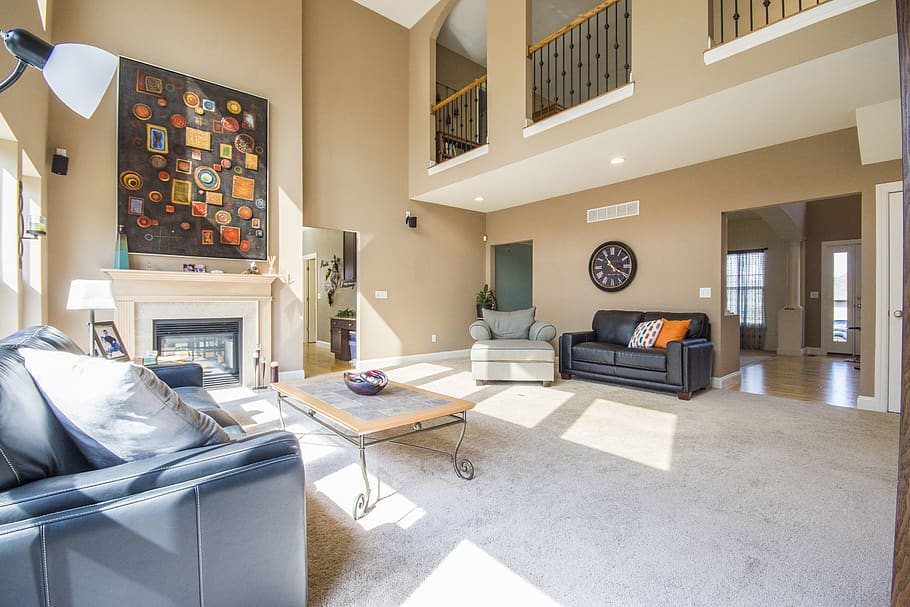 Remember, revamps cost a lot of money. But a few tweaks here and there may cost you way less than you think.
You can even add paint coating to change the entire look. While doing a few changes, bear in mind that you are changing the look of the house and a bit of its functionality.
Take a look at what you need to do to make sure that your house looks new and is more functional than it was.
Check All Systems and Every Appliance in Your House
it would be best if you start by making sure all the house systems are functioning well. If you come across any system that does not seem to be working as it should call skilled personnel to repair it.
Besides, you should test all the appliances in your home to ascertain that none of them is malfunctioning.
They should all be functioning well so that you can live comfortably. If you can repair some of the systems or appliances that are faulty, do not wait. Do it right away to save time and money.
Change Up the Rugs
rugs should not be retained for many years. Is it not boring and uncomfortable to live in a house with unchanged rugs for a year?
That is unbelievable and should not happen in your home. You should be having several rugs with different patterns and materials.
Change the rugs regularly so that your rooms can maintain their beauty and comfort. Remember to buy rugs that match up with your interior decor.
There are so many DIY rug ideas on the internet for you to explore.
---
Read Also:
---
Re-Organize Your Furniture
As stated earlier, giving your living room a new look does not always require bucks. At times, you need to be creative enough even to call a friend to help you with coming up with ideas.
Rearranging the furniture in your living room is one of the easy and zero costly ways to give your house a new look.
Remember to do the same to all pieces of furniture in your living room, bedroom, dining area, and any other area that has them.
Besides, you can try to get some new covers for the furniture or even the pillows. They are cheap in the market.
You can even get some from the local shops. If you want the best covers, you can look to buy them online.
Swap the Pillows
You probably admit that pillows play a major role in beautifying your rooms. They are great pieces that add to your interior decor.
If you swap the pillows, you will have made a huge change that everyone will notice. Besides, you can match them up with the seat covers as stated in the above tip.
You can also purchase new pillow covers to swap with the existing ones. But the best idea is to have several nice covers in your closet.
This makes it easy for you to swap them anytime you want.
Add A Piece of Art
Art is another aspect that you cannot underrate. However, for art to make a huge change in your rooms, it must be done nicely.
So, you should add some pieces of art to your rooms if you have never done it. Make sure the walls, top of tables, windows, or even some corners of the house have nice pieces of art to increase beauty.
In most cases, wall art makes the best idea. Thus, you should try as much as you can to have more pieces of art on the walls.
Conclusion
You can add beauty to your home in many ways. And as revealed in this article, it is possible to do it even with a low budget.
In fact, most of the ideas shared in this article do not require a lot of money. They just need your creativity and commitment.
First, make sure all the house systems and appliances are functioning properly. If they are not, have them fixed as soon as possible.
Repaint the interior of your house. Remember, the house costs more to build than maintaining.
So, you can still make it better and liveable. Also, rearrange the furniture in your home, change the cover or get some new cover patterns that you have never used before.
Swap the pillows of the bed and the fruit in your living room and bedrooms. Lastly, find a nice piece of art to add to the walls.