Everybody has a toolbox at their garage, or in another room in their home, am I right? Yet, it's not the box that matters.
It's what is inside that makes all the difference in the world. You can have the most perfect looking box with a wide variety of utensils inside and you can still be missing one thing or another.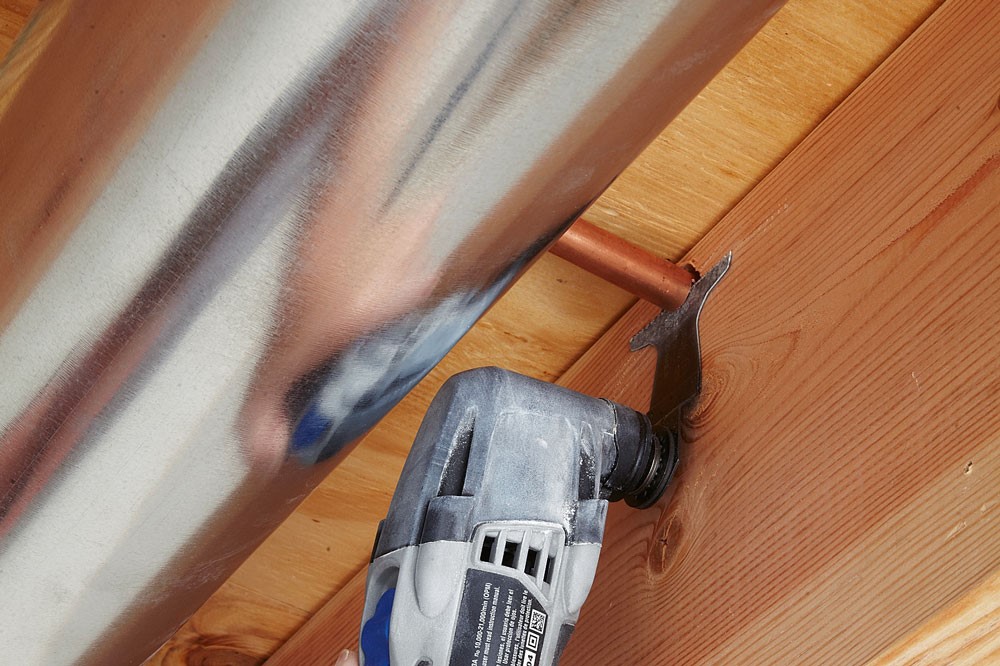 The worst part is you will notice you are at least one device short only when you find yourself needing it. That's just how things work, isn't it?
While I cannot argue against that, I can certainly urge you to get that box properly equipped even before you find yourself needing certain machines.
The best thing you can do is get yourself an oscillating tool that can easily be your solution to almost every issue and be the perfect replacement for a lot of different machines that you might be missing.
Yes, you have heard that absolutely right. This is the tool that solves it all.
I know that you probably aren't about to buy anything without first checking what it is that you can do with it.
The same goes for oscillating tools. You certainly won't take your wallet out right away and pay for something without knowing whether it will be of any actual use to you.
That's not the way wise decisions are made and I am sure that you want your decision to be perfect when it comes to these things.
So, what can you do before you decide whether you want to buy this particular product or not? Well, this question is a pretty easy one.
You can, or better yet, you should figure out what it is that you can do with an oscillating tool and then make your decision on whether you want to add it to your collection of machines or not.
Lucky for you, I have prepared a list of some of the things that you can do with this particular device, so let us take a look at those.
1. Modify Interior Partitions Without Demolitions
If you know anything about construction work, then you probably believe that modifying or even adding interior partitions is pretty much impossible without first doing some demolition.
That sounds like a pretty frustrating thing, doesn't it? So, you would probably much rather give up on the whole idea instead of going through all the demolition trouble.
Would you believe me if I told you that there is no reason to give up on anything or to go through the demolition troubles? Does that sound amazing and yet impossible? Well, it certainly is amazing, but it most definitely isn't impossible.
With an oscillating tool, you can do clean, surgical cuts along any interior surfaces and anywhere on your walls, which will definitely come in handy during a lot of your projects.
Here's a quick guide on how these tools work: https://applianceanalysts.com/oscillating-tools/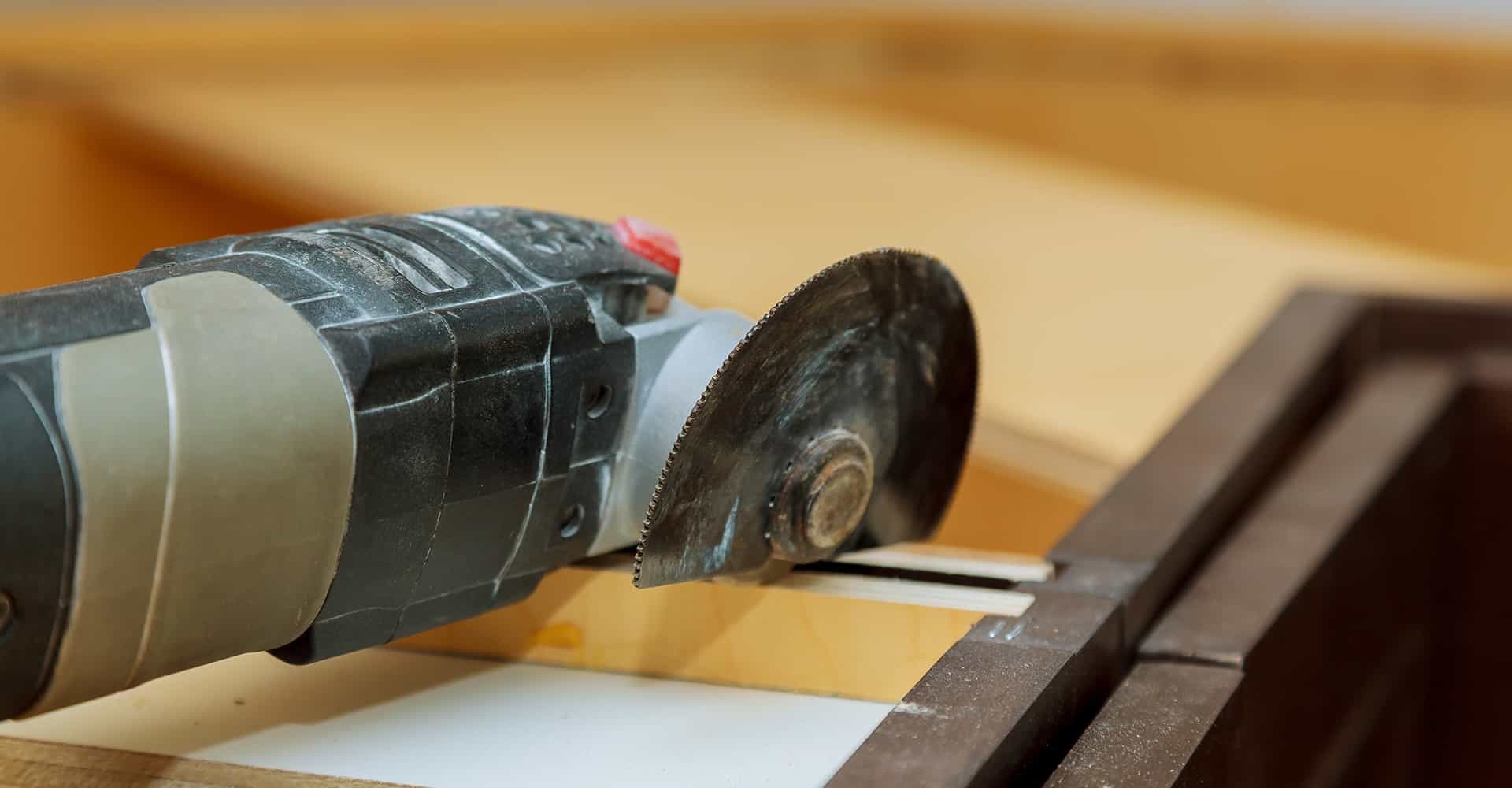 2. Easily Install New Flooring In An Existing Space
I can only assume what you might be thinking right now.
What I am saying is definitely impossible and there is no tool in the world that could allow you to easily install new floorings in an already existing space without going through the trouble of cutting thing laboriously by hand or without getting an expensive and rather dangerous circular saw designed for these purposes.
If that's what you are thinking, then you are completely wrong, my dear friend.
It appears that adding those floorings has become much easier.
Of course, you are required to have the perfect tool to help you in the process, but the thing is that an oscillating tool can do the trick, meaning that you won't need the dangerous, and dangerously expensive, circular saw.
By getting the oscillating tool, you will be able to complete this particular goal in no time, which will certainly make you rather happy and content.
You'll get to save time, as well as your nerves.
---
Read Also:
---
3. Flush Cuts Become A Piece Of Cake
If someone told you that flush cuts are nothing to be concerned about, would you be ready to believe them? After all, you know how much effort it can sometimes take to do these, especially if we are talking about steel cutting.
Yet, the truth is that these can definitely be a breeze with the right device in your hands. I suppose you can guess which device I am talking about.
That's right – an oscillating tool turns flush cuts from a nightmare into a breeze.
4. Windows Are Repaired In An Instant
Let me just quickly make it clear that doing all of the things I have mentioned will be easy with an oscillating tool and with the right person holding it.
So, if you don't know how to operate it, the best thing to do is find someone who does and not risk playing with this.
On the other hand, if you do know how to handle a machine like this, then you will definitely love the idea of being able to repair all your windows with it.
With the help of the saw-blade, sanding, grinding and some other attachments that come with this product, you will be able to improve the appearance, as well as the functionality of all your windows. This can lead to you improving their weather resistance and energy efficiency.
That's certainly something to brag about, isn't it? Be careful; your friends might start inviting you to fix their windows as well.
Visit this useful source to learn what else you can do with an oscillating tool.
Buying Tips
Now, when you decide that this particular device could definitely be the perfect addition to your set of tools, you will probably start searching for the one to buy right away.
While that is something that you certainly should do, I have to warn you against rushing into this decision and consequently choosing a tool that won't meet all those expectations of yours.
Instead of shopping in a rush, take your time to decide on some of the important features you want your product to have.
For example, you will need to choose between a cordless and a corded tool before doing anything else.
Generally, this decision depends on your preferences, but don't forget to check battery life if going for the cordless one.
Then, there is also the question of the power rating. You might think that more power is always better, but the truth is that this doesn't need to play a crucial role in the decision.
Ultimately, it depends on what you will be using the oscillating tool for.
In addition to all of that, you will have to keep the price in mind and you'll need to be ready to pay some more if you want a high-quality tool that you will use on a regular basis.
If you need something for occasional use, you could go for the less expensive models.
Don't forget to check the reputation of the manufacturers making these products in addition to checking the prices, so that you can determine the quality vs. price ratio and then choose the most amazing and yet affordable oscillating tool for you.