With so many companies running around, picking the best commercial cleaning company can be a difficult and confusing task. The companies make similar claims, and you'll have to decide whose services to hire.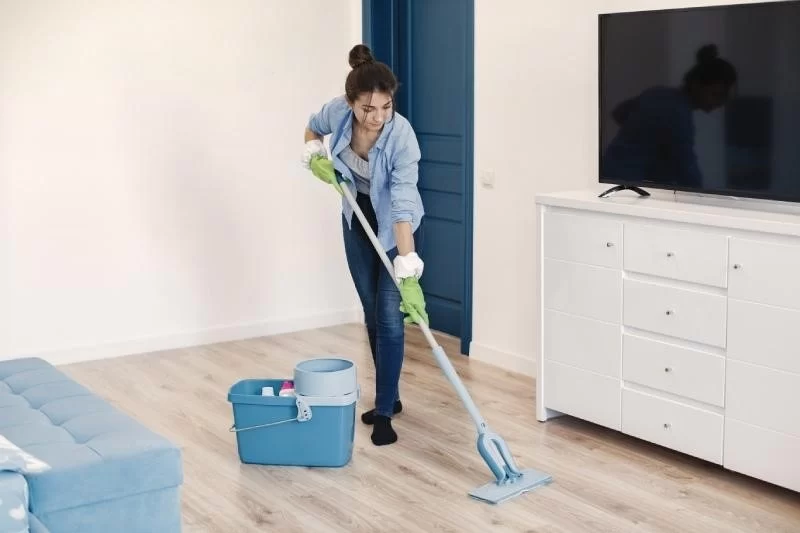 You'll look at different factors, including how much they charge, company size, years of experience, etc. Here's what to look for when picking a commercial cleaning company:
Know the Type of Cleaning You Want
There are many different types of commercial cleaning services available today. Some companies specialize in carpet cleaning, others in office cleaning or industrial cleaning. Some cleaners may offer all three services, but some only offer one.
Remember that the type of business can determine the cleaning services you need. For instance, an office with high-traffic areas in constant use by customers and employees will need deep cleaning services.
If you have specific needs regarding the type of service you need, make sure that your potential cleaner offers it before signing on with them.
Check References
References help you learn about the quality of work a particular company provides. You'll also get to know how quickly they turn around projects and how much it costs to have them clean your building. References help you establish whether you can rely on a specific commercial cleaner.
If a friend refers you to a particular company, they like the company's services. Past clients can also answer some of your questions, making it easy to access the information you need without trawling through websites or making phone calls yourself. Always check service reviews on the company's website.
---
Read Also:
---
Inquire About Training and Certifications
Your employees need to feel like they can trust the people coming into their workspace to clean. Your employees should be sure that the cleaning company knows how to keep its employees and clients safe. That's why you need to ask about the company's training and certifications.
Check if the company has received certification from the Occupational Safety and Health Administration (OSHA). The OSHA certificate will show that the company can keep its employees safe by training them to handle and dispose of chemicals, use equipment, etc.
It's also important to ask if there are any ongoing requirements or continuing education classes that staff members must take in order to maintain their certification status.
Ask About the Cleaning Products They Use
Different types of chemicals and cleaning products are available in the market today, some of which could be harmful to anyone who comes into contact with them. Others may even cause damage to property or equipment. Some products can become dangerous when mixed, causing allergies or asthma attacks.
Therefore, it is good to know the type of cleaning products a given home cleaning company uses before hiring their services. Know if the products leave a strong scent after the cleaners complete their work. Only hire a company that uses cleaning products you trust.
Clarify Your Expectations
Know if the company can meet your expectations regarding communication and privacy. Some companies may prefer phone calls, while others will be more comfortable with email.
Some may have a preference for text messages. Whatever your preferred method of communication is, make sure to inform the commercial cleaning company. It will prevent misunderstandings later on when the work is underway.
Regarding privacy, discuss the amount of information the cleaner is allowed to obtain. If you don't feel comfortable sharing details about your business or its clients with the cleaning company, let them know.
Inform them if they can come into your offices anytime and start working even if nobody is there. Sign a non-disclosure contract to hold liable anyone who mentions vital information to unauthorized third parties.
Understand Your Own Responsibilities in the Engagement
You may think that all you have to do is pick a company, and they'll handle everything else. However, this isn't always the case. Once you know the kind of cleaning your company needs, identify a company that provides that service.
Tell them how frequently you want your company cleaned. For instance, whether you want general cleaning daily or deep cleaning once a month.
If the cleaners identify any faulty equipment, be ready to repair or replace it to keep your business running. Check also if your employees are complaining about the service provided, so you can inform the company to give more training to their employees.
Bottom-Line
The best commercial cleaning company will always be interested in your satisfaction and will work hard to deliver quality cleaning services to impress you. Take your time to identify a company that will meet all your expectations.
Although the price they charge for their services matters, you may have to spend more to get professional services. A clean business facility increases employee morale and helps foster a positive public image. It also creates an impression of professionalism within the community.