Everyone hears about sod as being a good way to get an instant lawn. Knowing the answer to, "How much does sod cost?" is important in making an educated decision about purchasing sod.
There are many routes you can go with regards to sod, and there is a large price range as well. You will learn the different costs involved in the purchase of sod, how to avoid extra costs and where and when one can buy sod.
How Much does Sod Cost and is it for You?
Are you thinking of redoing your lawn or have you bought a new home that needs a lawn? Find about the cost of sod and more to help in your decision making. Reasons & uses for sod, price ranges,& seasonality are some of the issues discussed in this article.
Why Would You Need Sod?
If you are wondering how much sod costs and other factors that play into your decision, look no further. People, businesses and even the government need sod from time to time. One of the reasons you may prefer, or need, sod over grass seed is when the season is too short to effectively grow a lawn. Another reason might be because you have small children and need a finished lawn quickly to avoid a muddy mess.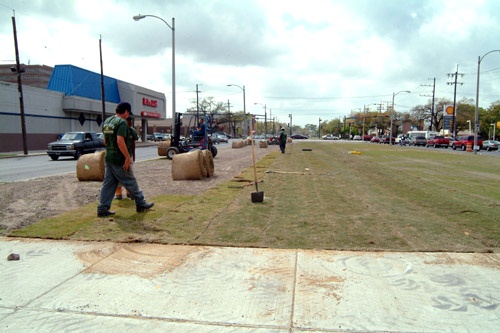 There are also commercial businesses that rely on sod to keep them in business, such as golf courses. Sometimes high-end building contractors need to leave the home with sod on the ground before it can be sold. When a new business comes to town, they are expected to provide a pleasant experience for their customers. So, restaurants and other places of business have to appear to be ready for business without having to wait for it.
Then you have the issue of erosion. It is better to have raw, exposed ground covered quickly after a road project, or when a new building or house is built, to prevent erosion. This saves money in the long run. If all the topsoil washes downhill before the grass can grow, it will be a costly mess to clean up.
It is good for the planet, people and businesses to have sod available to them when they need it. It is a great way to achieve a weed free, and near perfect lawn almost instantly!
Where and When Can I Buy Sod?
Depending on where you live will determine when you can buy and install sod. Obviously, if you live where it snows early in the fall, you will not be able to buy sod in the colder months.
Sod needs two-three weeks for the roots to get a good foothold in the ground. You might get lucky and have it survive if you rush it, but you may be caught off-guard by bad weather.
Now if you live where it is warm year-round, like southern California, sod would be available to you nearly year round. Only in extreme situations of drought and heat would there be any delay in getting your sod.
There are many places online that you can order sod from. If you prefer a more one-on-one experience, I suggest you contact your farmers market or a landscaping company in your area. These folks will have information to direct you to a local contact.
How Much will Sod Cost Me?
Sod, because it has been pregrown, weeded, fertilized, and groomed over its lifetime, cannot be as cost-effective as seed. It is, however, saving you costs in the initial few years that a seeded lawn requires. Extra measures due to seeding include watering to get it established, reseeding to make it lush and so on. This makes sod look like a pretty good deal in comparison.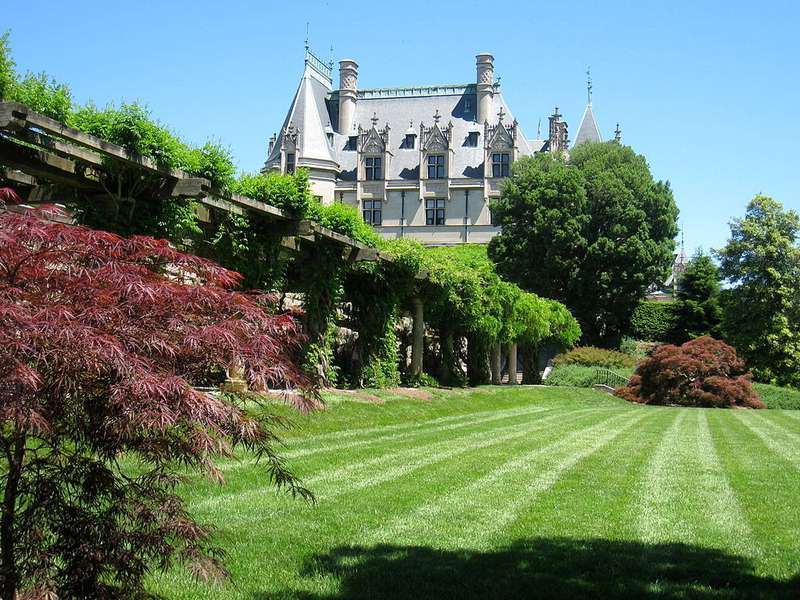 If you are willing to do-it-yourself, you can save more than half in costs. A roll of sod can cost you around 8-30 cents a square foot, depending on the variety you purchase. Based on these estimates, a 2,000 square foot area will cost you anywhere from $160-$600 just for the sod alone.
Having the lawn professionally installed ups the price to near double, to around 14-60 cents a square foot. For a 2,000 square foot area, you are looking to pay $280-$1,000. If your lawn is odd shaped, has many angles, or is on a steep hill, they will charge more.
---
Must Read:
---
Professional contractors often have big equipment capable of dispensing 45 inch wide rolls and up to 128 feet long. The mechanical installation will save you a little bit on installed sod, costing around 15-24 cents a foot. If you have a very large area to cover, this is a great way to have instant beauty and still save a few cents a yard for installed sod.
Now that you know how much sod costs, it does help in the decision-making process. Sod can be a great choice for your yard for many additional reasons. You can also cut the costs way down by doing it yourself. Just think of it this way, you can either be watering, weeding, and waiting for a new lawn to be established in a few years, or you can be relaxing on your lawn in a couple weeks, with less risk of weeds. For most of us, the choice is pretty clear.
---
Resources
---