What is and how is the best way to stop weeds growing between pavers? Educating yourself about the different types of weedkillers is the first and most important step in arming yourself for the battle against weeds.
Systematic, contact, pre-emergent, post-emergent… which one is right for you, and which ones are the best for keeping weeds out of pavers and cracks?
Learn all about these types of weedkillers and how to combine them in order to maintain a pristine and weed free sidewalk or walkway. Also included are a homemade organic weedkiller recipe and a tip for making a scented pathway.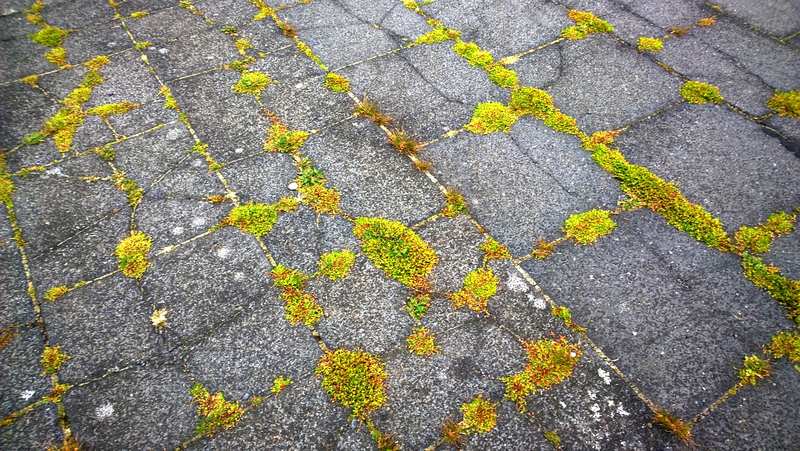 Wondering About the Best Way and How to Stop Weeds Growing Between Pavers?
Weeds and grass growing between pavers and sidewalk cracks are perhaps the most difficult to remove of all types of weeds. This is not only because of where they are located but also because of their tendency to grow back so quickly. Learn about the best way and how to stop weeds growing between pavers.
Weeds — A Gardener's Nightmare
If you have recently installed a new walkway with pavers, you may be asking yourself a much sought-after answer to a problem plighting many homeowners. Exactly how and what is the best way to keep out weeds between pavers and cracks?
The pros at Aviara Pavers share that in order to understand how this can be done, you need to first decide if you want to use a traditional means of killing weeds, or if you prefer a more organic natural approach.
If you choose to go with commercial, chemical weed killers, it is important to educate yourself on the different types of weed killers available on the market.
For a more natural approach, there are many homemade tonics that can be made at home to help you along in your quest for a weed-free walkway.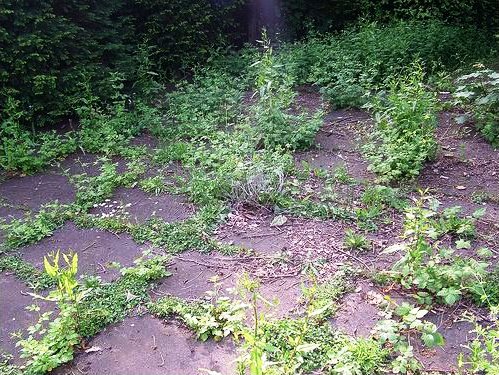 Different Types of Weed Killers
Herbicide Classifications
This type of weedkiller controls or suppresses certain plants without negatively affecting the growth of other plants.
A nonselective herbicide will control plants regardless of species. This is the type of weedkiller is most often recommended for sidewalk and paver weeds.
A contact herbicide kills only the part of the plant that is sprayed. Therefore, uniform spray coverage and particle size are essential for adequate control. (The entire plant must be sprayed).
This type of weedkiller is absorbed through the leaves or stems and transferred through the plant to the point of effectiveness, traveling through the plant's vascular system. Used along with a non-selective weed killer, this is a recommended herbicide for killing any stubborn weeds that may remain after the first application.
A pre-emergent weedkiller attacks weeds at seed level as they begin to germinate. This type of weedkiller is recommended once you have gotten an initial weed infestation under control, and want to perform routine maintenance.
Post-emergence Herbicides
These are the most commonly used weed killers, applied directly to the mature weeds.
Putting It All together
While non-selective herbicides are the most recommended remedy for keeping weeds out of pavers and cracks, this is only a temporary solution. Using a systematic and a pre-emergent weed killer as well will ensure that the weeds do not come back. Using a pre-emergent herbicide before you see any weeds emerging from between the pavers and cracks will stop them from growing during the germination process of the seed.
Should any seedlings escape and grow through the protective barrier provided by the pre-emergent herbicide, a systematic herbicide will finish the job by attacking the plant at the vascular level. This means that the chemical is absorbed by the plant and taken into the root system so that the whole plant can be killed.
So, what does all of this mean? Basically, once you see the weeds appear through the pavers and cracks, you will want to apply a non-selective weed killer first. This will kill all parts of the plant that it comes into contact with above the level of the ground.
Then, for extra protection apply a systematic weedkiller to the area in order to kill the weeds at the roots so that they will not reappear. For maintenance purposes, apply a pre-emergent weedkiller to the cracks and pavers every several weeks.
Tips
Homemade Weed Killer Recipe:
1 gallon of white vinegar.
A cup of table salt.
1 tablespoon of liquid dish soap.
Mix thoroughly until the salt dissolves, pour into a hand-held spray bottle and spray the solution directly onto the weeds. This is a basic weedkiller recipe that can be altered for weeds growing through cracks and pavers. Straight vinegar can be poured directly onto the weeds in a driveway, sidewalk, or paver.
---
Read Also:
---
Scented Walkway
Make a scented walkway by planting thyme in between the pavers of your path. Not only will you have a groundcover that will help to keep weeds at bay, but you will also have a scented walkway that releases a delicious scent with each step.
What is the best way to keep out weeds between pavers? You have to kill the weeds when they grow before they grow and on a regular basis. For this reason, using the homemade recipe when possible, which is effective but much more Eco-friendly, is a great way to limit the chemical use and maintain a healthy landscape.
---
References
---