We all know there is an inherent attraction to embracing the echoes of history in the dynamic domain of interior design, where ever-evolving trends always capture attention. Muller Designs emerges as a major thinker within this creative landscape, leveraging the magnetic attraction of bygone eras to make stunning antique mirror tiles.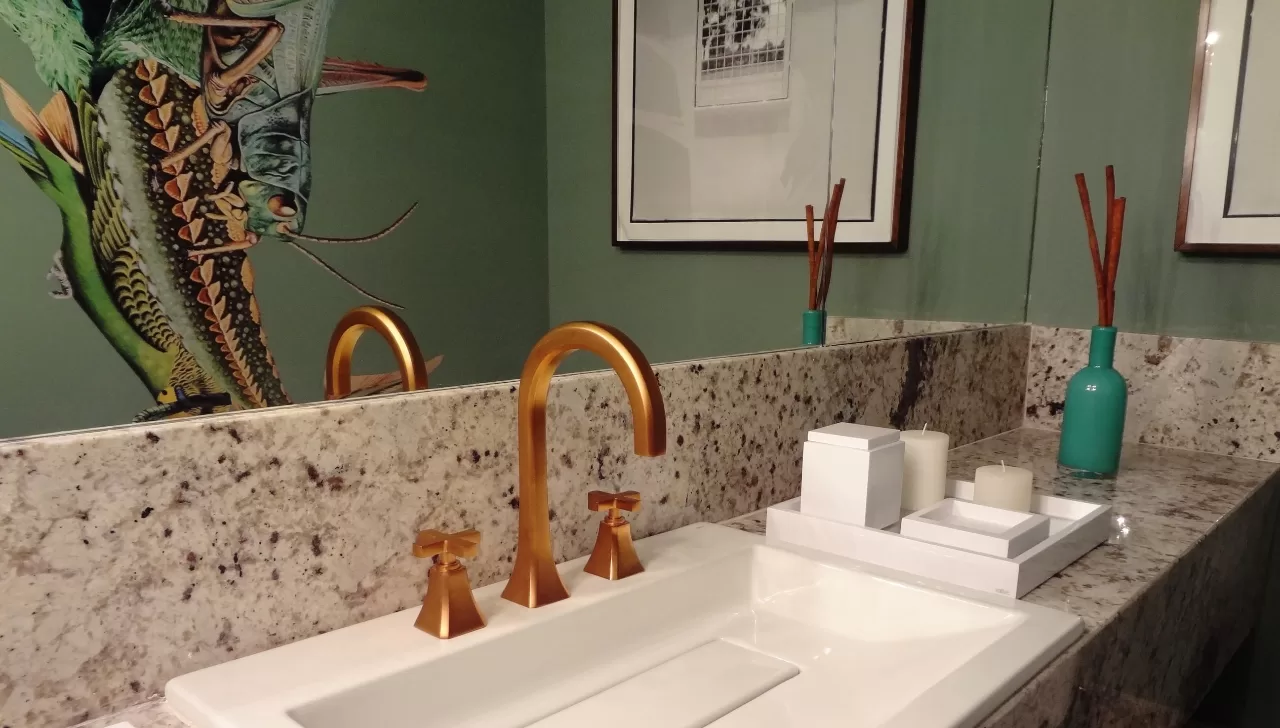 These meticulously created tiles, evocative of a rich and legendary past, have the extraordinary capacity to infuse living spaces with an enduring sense of grace and charm.
As we go through the world of mirror tiles, we will uncover the intricate tapestry of narratives that these eternal creations create, blending current aesthetics with the allure of antiquity.
A Glimpse into a Widespread Brand
Muller Designs is a well-known name in the world of interior design, specializing in creating unique and visually beautiful solutions that suit their client's interests. The organization has acquired a reputation for transforming ordinary places into spectacular havens via an uncompromising dedication to quality and design excellence.
Why Muller Design?
The range of antique mirror tiles, which is central to Muller Designs' intriguing repertoire, stands out as a genuinely enthralling highlight. This collection illustrates the company's persistent focus to flawlessly combine the magnificent splendor of bygone eras with the stringent needs of contemporary practicality and aesthetic choices.
Every individual tile, precisely created and released, pays homage to the beautiful craftsmanship of bygone ages while perfectly interweaving with modern design sensibilities.
These antique mirror tiles, crafted to a thickness of 1/5″, have a solid presence that gives depth and character to any place they beautify. The rigorous process of fulfilling each order takes about five days, ensuring that every tile receives the utmost attention and care before it arrives at its destination.
For customers embarking on larger projects, the business gives a useful offer: free architectural AutoCAD drawings. This considerate supply serves both business and personal endeavors, creating the groundwork for the seamless integration of these stunning tiles into larger design projects.
Furthermore, the organization gives an open welcome to modification, joyfully accepting any precise sizing requirements you may have for your unique idea.
Your purchasing experience is enhanced further by the certainty of free shipping, which is meticulously packaged within robust hardwood boxes to ensure the safe arrival of your prized possessions. If you're unsure how many antique mirror tiles you'll need to complete a project, the Company urges you to consult with a professional.
A simple scroll down provides the possibility to immediately contact Muller Designs, allowing you to jot your inquiries and thoughts and go on a path towards creating a room enhanced with the wonderful elegance of classic mirror tiles.
---
Read Also:
---
Retro style Mirror Tiles: A Journey to the Past
The attractiveness of Retro mirror tiles stems from their capacity to elicit feelings of nostalgia and grandeur. These tiles have a special appeal that harkens back to a time when rich details and exquisite motifs decorated every nook and cranny of opulent interiors.
Muller Designs' antique mirror tiles capture the essence of this era with accuracy, integrating delicate designs and subtle aging effects that emanate an air of antiquity.
Unveiling the Charm of Classic Glass
The use of glass mirrors with a medieval motif is critical in boosting the charm of traditional mirror tiles. These mirrors have a special personality that distinguishes them from modern alternatives. To acquire this look, the glass is subjected to a specialized treatment procedure that gives it the impression of antiqued mirror glass.
This treatment adds subtle flaws and patina-like surfaces that closely resemble the progressive weathering and aging process seen in vintage mirrors.
As a result, these mirror tiles not only act as reflective surfaces that bounce light, but they also serve as storytellers, relaying historical narratives. The complex intricacies and character of the medieval-themed glass mirrors generate a sense of nostalgia and history, producing a visually and emotionally compelling experience for people who come into contact with them.
Vintage Style Mirror Tiles: A Versatile Aesthetic
Mirror tiles in the classical style have an extraordinary versatility that extends beyond the confines of a single area or purpose. Their extraordinary versatility allows them to blend into a variety of diverse design schemes.
These mirror tiles effortlessly harmonize with varied interior themes, whether adorning a vintage-infused living room, gracing the atmosphere of a polished and diverse bathroom, or even finding a harmonious position inside a contemporary kitchen.
Notably, one popular and highly regarded application is the use of vintage-style contemporary mirror tiles as an enticing backsplash in kitchens.
This artistic choice adds a profound sense of depth, a distinct personality, and an air of grandeur, all of which contribute to the attraction of kitchen décor.
Bringing Time-Honored Elegance Home: How to Order
Ordering beautiful masterwork mirror tiles is a simple process that ensures you'll have a piece of timeless elegance decorating your home in no time.
1. Explore the Collection
To explore the beautiful collection, go to the official Muller Designs website and navigate to the Antique Mirror Tiles option.
2. Choose Your Design
Explore the various designs available, each with its particular charm. Choose a design that reflects your aesthetic tastes and matches your surroundings.
3. Measure and Specify
Accurate measurements are essential for getting the desired appearance. When placing your purchase, measure the area where you wish to put your mirror tiles and provide the proportions.
4. Customization Options
The company offers customizing choices to ensure that your mirror tiles are exactly what you want. Whether it's changing the pattern, size, or finish, the company's team of professionals is committed to making your vision a reality.
5. Place Your Order
Once you've decided on your options and specs, place your order website. A simple and secure checkout process offers a pleasant shopping experience.
6. Delivery and Installation
Your handcrafted time-honored mirror tiles will be delivered to your home with the utmost care. They also offer installation advice to ensure that your chosen tiles are exhibited to their greatest potential.
Final Words
Finally, Muller Designs is a beacon of originality and elegance, elegantly fusing the beauty of the past into the fabric of current design. With its ageless attractiveness and unrivaled beauty, medieval mirror tiles provide a look into bygone eras while elevating contemporary interiors.
They have reinvented interior décor by offering a piece of history that can now grace your house through a rigorous process that merges creativity and innovation. With classic mirror tiles, you may travel back in time and leave a lasting legacy of beauty.