The organization would have to be among the most stressful of all tasks related to the moving process. Choosing what to pack, knowing where to put things in your new home, and getting them to your new location is undeniably overwhelming. In fact, the logistics of moving is something most people would rather avoid.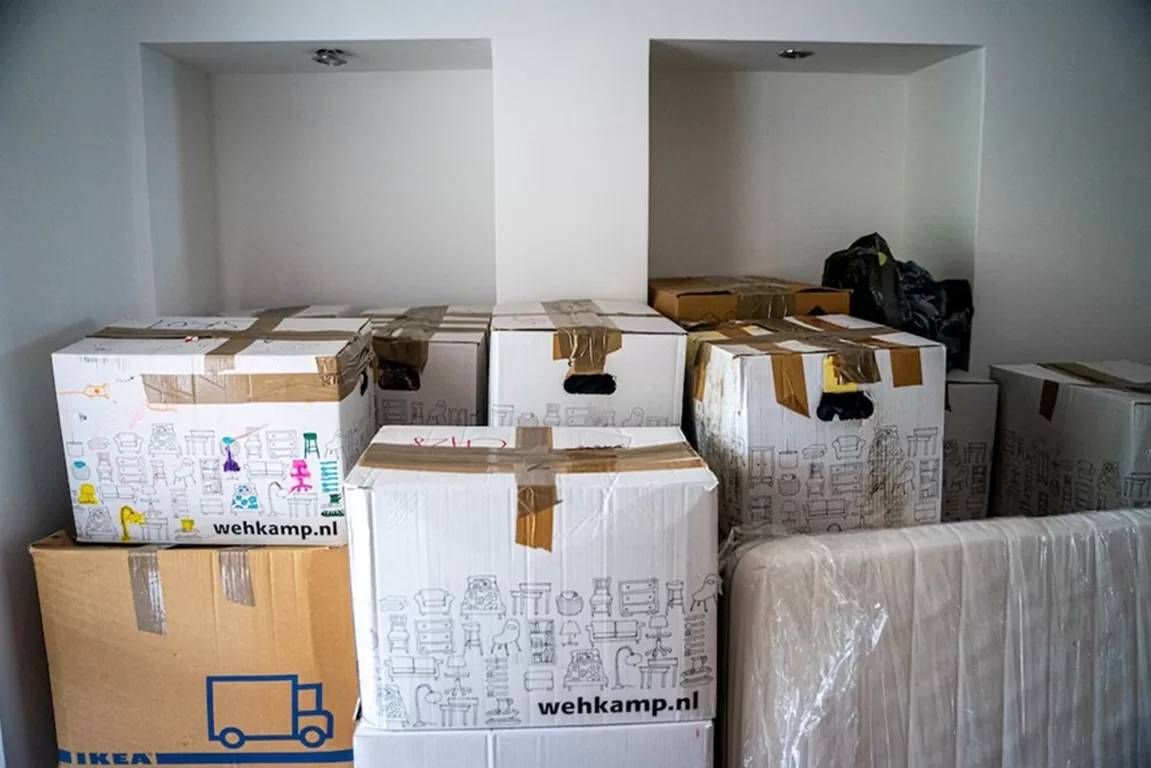 As stressful as moving house can be it doesn't have to be unbearable. You can give yourself a far easier time by implementing the organization tips below:
Hire a Moving Company
A removalist company can take care of the most stressful parts of the moving process. Rather than having to make multiple trips with your vehicle and a trailer, you can hire a company to move your possessions in a single load. Just take time to compare removalist quotes before you choose your company. Depending on their services and reputation, their prices can vary by several hundred or even thousands of dollars.
---
Read Also:
---
Label Boxes in Detail
Your future self will thank you if you label boxes in detail. Rather than writing 'kitchen' and 'bathroom' on boxes, describe most of the contents within. You can then decide whether to prioritize unpacking those boxes or leave them until last.
For example, labeling a box with 'bathroom – toilet paper and soap' will see you unpacking that one first over one that says 'bathroom – scales and bubble bath.' Label boxes on the top and at least one side so you can view the label when they're stacked in your new home.
Unpack Room by Room
It can be tempting to move through your new home and unpack the boxes that first grab your eye. However, this will leave you with multiple half-finished rooms and no sense of order. It's enough to leave you regretting the whole process.
You're bound to see more obvious progress by starting and finishing one room at a time. Start with the most used rooms, such as the kitchen and bathrooms. Remember, more hands make light work. Get the family involved to get the job finished faster!
Clear Clutter as You Unpack
In an ideal world, we'd declutter our possessions before we moved houses. However, the moving process can be stressful enough without having to worry about renting a dumpster on top of everything else.
If you haven't decluttered before you move, make it a priority once you're in your new home. This might involve hiring a rubbish removal service and separating items into piles for rubbish, recycling, and donation. Take care of this process early on, and you can enjoy your new, well-organized home in style.
Decorate Last
Seeing your artwork stacked against a wall in your home can make you nervous as this setup makes it far more likely that one of your prized pieces will accrue some damage. While it's tempting to hang them up to get them out of the way, consider setting them aside somewhere safe until you've unpacked all your possessions and arranged your furniture.
Seeing your new home in its complete state will make it easier to know where to hang your art. When the time comes to decorate, follow all the standard hanging rules to ensure you're satisfied with the finish.
Organizing your new home can be stressful. It can take several days, and you might even vow never to move again once the process is done. However, it doesn't have to be as overwhelming as you think. Take the actions above, and you should be thrilled with how smoothly the move goes.