Every once in a while, it is essential to renovate and renew the place you live in and make it look more like home.
With the time we all have had in the past year due to lockdown; we got to channel our inner creativity and develop innovative ideas to decorate our homes.
People realized that they could easily use rather complex-looking equipment to perform DIYs at a lower cost without much professional help.
One such tool that was deemed handy was a stick welder, also known as Shielded Metal Arc Welding (SMAW), to renovate the house.
However, welding at home, especially when you are a beginner, requires safety precautions and guidelines to avoid accidents.
If you are setting up your welding station at home, then you must ensure that you have all the necessary tools in hand and the know-how to weld safely.
Ensure your garage or outdoor setup has an easy flow of enough voltage to support your stick welder and lighting required for the work.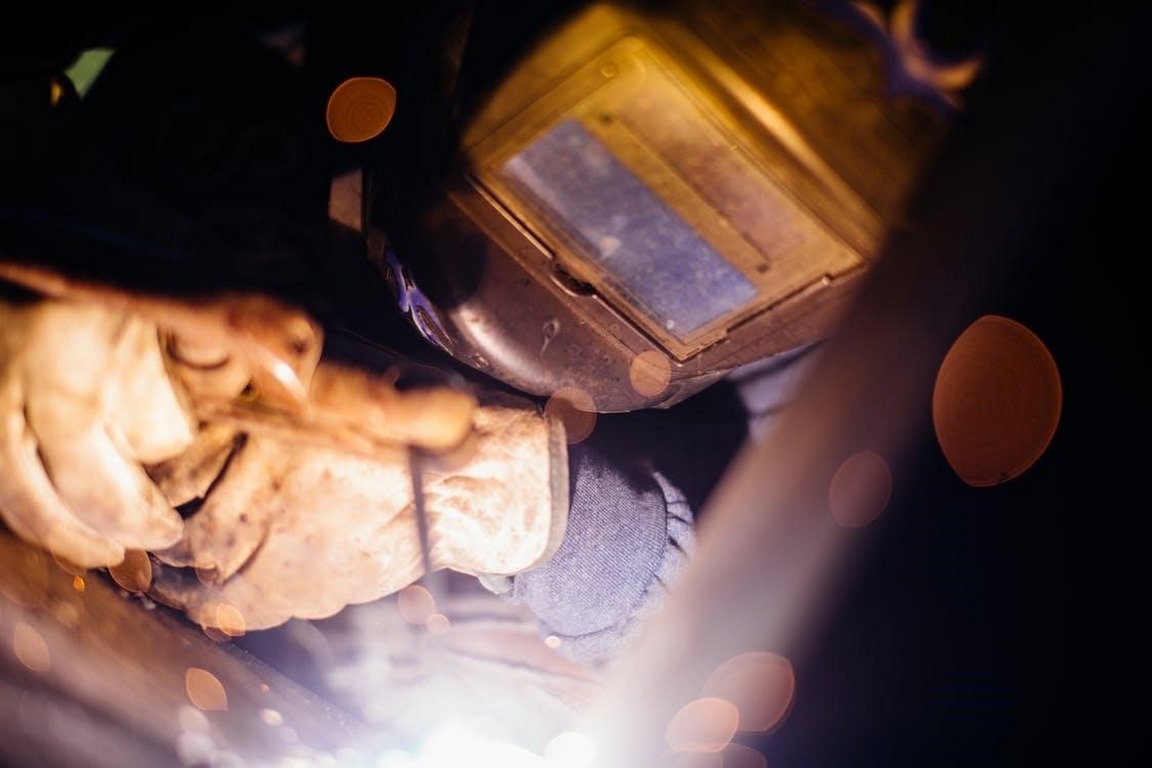 Purchase the welding gear and other accessories to make your welding experience safe.
However, some residential work requires services from iron construction companies, and you must not attempt to execute things in which you are inexperienced.
If you're living anywhere in Montana, then you might want to try welding Bozeman MT to help you out with your repairing tasks.
SMAW is excellent at welding low and high alloy steel, stainless steel, carbon steel, ductile, or cast iron.
People have used it on nickel, copper, and aluminum, too, and have seen positively stunning results.
The best part, though, is that it is much simpler than other welding tools, and is very portable, which allows you to carry it outdoors or to your garage.
It doesn't need a separate gas protector and is not sensitive to wind or breezes. Let's have a look at some ways in which a good stick welder can help you renovate your house:
1. Iron Table
Trendy tables are essential furniture to add to your renovated house. Metallic tables, for instance, are a great addition to your indoor and outdoor setting and can be easily made together with a stick welder.
It is a do-it-yourself which is not only helpful but one which you can customize to your liking.
All you need is some bits of straight metal pieces, which you can weld together with your stick welder into a frame.
Then, add some metal plates on the top to give it a sturdier look, and keep it portable with light-weight iron.
2. Minor Accessories
Owning handy equipment like SMAW allows you to make your desired accessories anytime you want, with the least effort.
Renovating your home can bring many ideas, all together, and tough to sort out. And not always can you go out and shop for the same thing that you had on your mind.
You can use your stick welder to make these minor accessories, like a pencil holder and a jewelry holder.
You'll need steel tubes for a pencil holder and stack them on top of a metal plate; fix the size according to your choice and connect all the pieces with a stick welder.
You can use small but straight pieces of steel for a jewelry holder and weld them together in the tree's shape and branches.
Set it on your dresser, give it a rusty look and add your accessories on it – the metal would surely be strong enough to carry the weight of a few earrings and necklaces.
---
Read Also:
---
3. Construction In the Garden
When renovating, it is essential to fix your garden! It is usually the first thing your guests look at and should be admirable.
You can add a stylish tricycle planter out there. You can make this small planter by finding tools to shape the wrought iron and quickly welding it together.
It would be a brilliant addition to your porch or your garden, and if you use stainless steel, then you can make it last longer.
If you have kids in your house or frequent visitors, it would be nice to add metallic animal garden art.
All you need is a few sheets of metal or copper, which you can easily give a shape to and weld together in the form of your favorite animals like a pair of dogs, swans, and pigs.
4. Main Gates
It is common for main gates to become rusty and old, and renovating your home requires a clean, new gate.
With a stick welder, the world of repairing an ornamental gate has become more accessible. You can either make a new gate with wrought iron shaped into designs of your choice.
Alternatively, you may modify your previous one by giving it a distinct flair or repairing any flaws. An iron gate is good to look at; it gives your house a decent and artistic look.
And it is also excellent for security, as it is not easy to break. Fortunately, several new designs for main gates and using SMAW to build or refurbish one are cost-effective.
Conclusion
Once you have taken all the necessary precautions, you can be as creative as you want with your SMAW equipment. Build new things, repair old ones, revamp your interior design.
You can also create decorative pieces for your outdoor setting – do it all by yourself with a good stick welder.