"I need to replace my wall tiles for the patio cover, and I'm not sure what kind of tools I will need." We hear this all the time.
It can be a really daunting task to try to figure out how to tell if your wall ties are in good shape, but with these simple tips, you'll know exactly what you're getting into before you even start!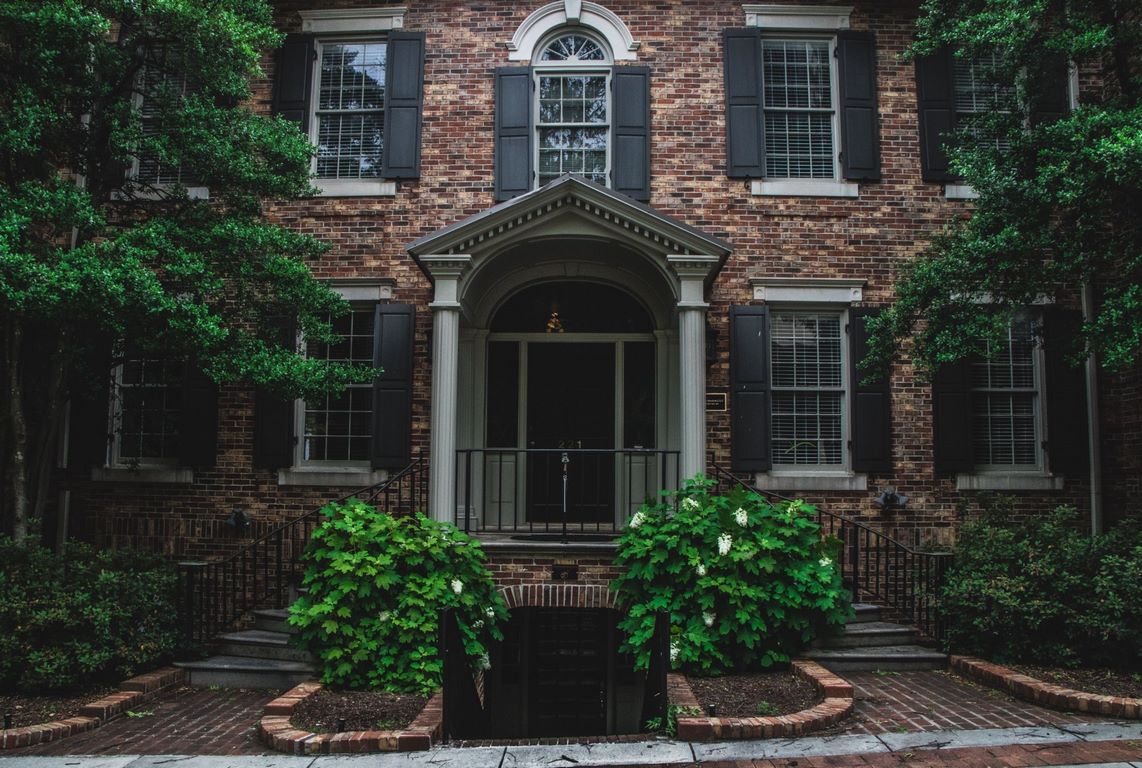 What type of Wall is I Have?
There are two types of a brick walls: a solid wall and a single skinned wall that will have a cavity. To identify these, there are a few key things to look for:
A solid wall will have a mix of size bricks, some will be long and some short this is a solid wall.
A single skinned wall with a cavity will generally be all the same bricks, and this is a good indication these are a wall with a cavity.
What are Wall Ties?
Wall ties are an unseen structural element of a cavity wall as they are hidden inside the cavity.
These ties help to hold the two layers of bricks together and provide stability for this type of wall.
There are different types of wall tiles, and these all depend on your house, the cavity, and the wall it is linked to.
---
Read Also:
---
Identifying the Signs of Cavity Wall Tie Failure
There are a few simple but key signs to look for to identify wall tie failure:
Cracks down the middle of a brick is an indication that the wall ties have failed
Bricks will start to lean inwards towards each other, and there could be small cracks on one side or sometimes on both sides of the wall.
This means that bricks are no longer being held together by their ties.
These are just a few of the most common signs that you may have an issue.
If you see any of these signs, it is time to get to work and see how bad the problem is and what you need to do. To play safe always as a professional
Getting a Professional Opinion?
If you are concerned, there is a problem with the ties in your wall, and it's always best to get a professional opinion and have them take a look.
As they are unseen elements, it's hard to be sure, so getting a professional to check and see if you need wall tie replacement.
This might not always be the case, but better safe than sorry as a minor problem now can be fixed at a fraction of the cost, but if you keep kicking it down the road, it can become expensive very quickly.
What Causes Wall Ties to Fail?
The ties are designed to prevent the bricks from sliding. However, sometimes when there is a large amount of water penetration issues or your home has been subject to any significant damage such as an earthquake or subsidence, it can cause the wall tie failure and come crumbling down. Plus, the age of the mortar can play a part.
How Long do Should a Wall Tie Last?
Wall ties have a long life span, but it is recommended that they are checked every few years. This keeps any eventual wear and tear on the mortar from going unnoticed for too long.
If you notice that your wall tie has started to show signs of damage, then it's time to get them repaired or replaced.
Check your walls for signs of cracks, movements, etc., a part of your regular house maintenance checks.
Can you Prevent Wall Ties from Failure?
Wall ties can be repaired or replaced to prevent any further failure. It all depends on the level of damage they have sustained and how it has affected the strength and stability of the wall.
The most common thing that will lead to a wall tie's failure is water penetration into your brick masonry, so making sure you don't have any issues that could cause premature issues is critical, also getting wall ties replaced when you first see the problem is key otherwise it will put pressure on other wall ties causing more issues.
How Long of a Wall Tie do I Need?
Wall tie length will depend on the height of your wall. The most common number is 12″ long, but 18″ can also be used or necessary depending on how tall your wall is and what type of masonry you are using.
If you decide to carry out the work yourself, it is essential to speak to a local supplier as they will be able to point you in the right direction on what type and length of wall tie you need for your particular bricks and cavity.
Wall Tie Replacement Cost?
This truly depends on the job at hand, so it was not worth guessing at this point.
Get an expert to give you an estimate, and they will be able to advise the type that is needed with an exact cost.
How are wall Ties Replaced?
There are a few ways to do this, and firstly you need to find exactly where the wall tie is. Using a metal detector can help you will this.
Then remove the old wall tie and using good mortar. It will reduce the chance of installing them incorrectly.
Mortar should be three times wider than the thickness of your tires so that they can set firmly in place without any issues.
Again, this is something for professionals to do, do not try and attempt on your own as you could cause further damage or even worse if mistakes are made with bricks being removed from the wall, which could put pressure onto other adjoining brickwork.
Hopefully, these tips have helped you figure out what wall you have to what wall ties do. This article has helped point you in the right direction.
At any point, if you are unsure, you are better off getting a professional in to have a look, as they can save you time and money in the long run by identifying not just the problem but also point you in the direction of what might have caused it in the first place.
This alone is vital as you will not want this to happen again.