As a new homeowner, preparing for the inevitable plumbing challenges that may arise is essential. From leaks and clogs to maintenance and repairs, we'll share seven tips to help you navigate these issues and keep your plumbing in shape.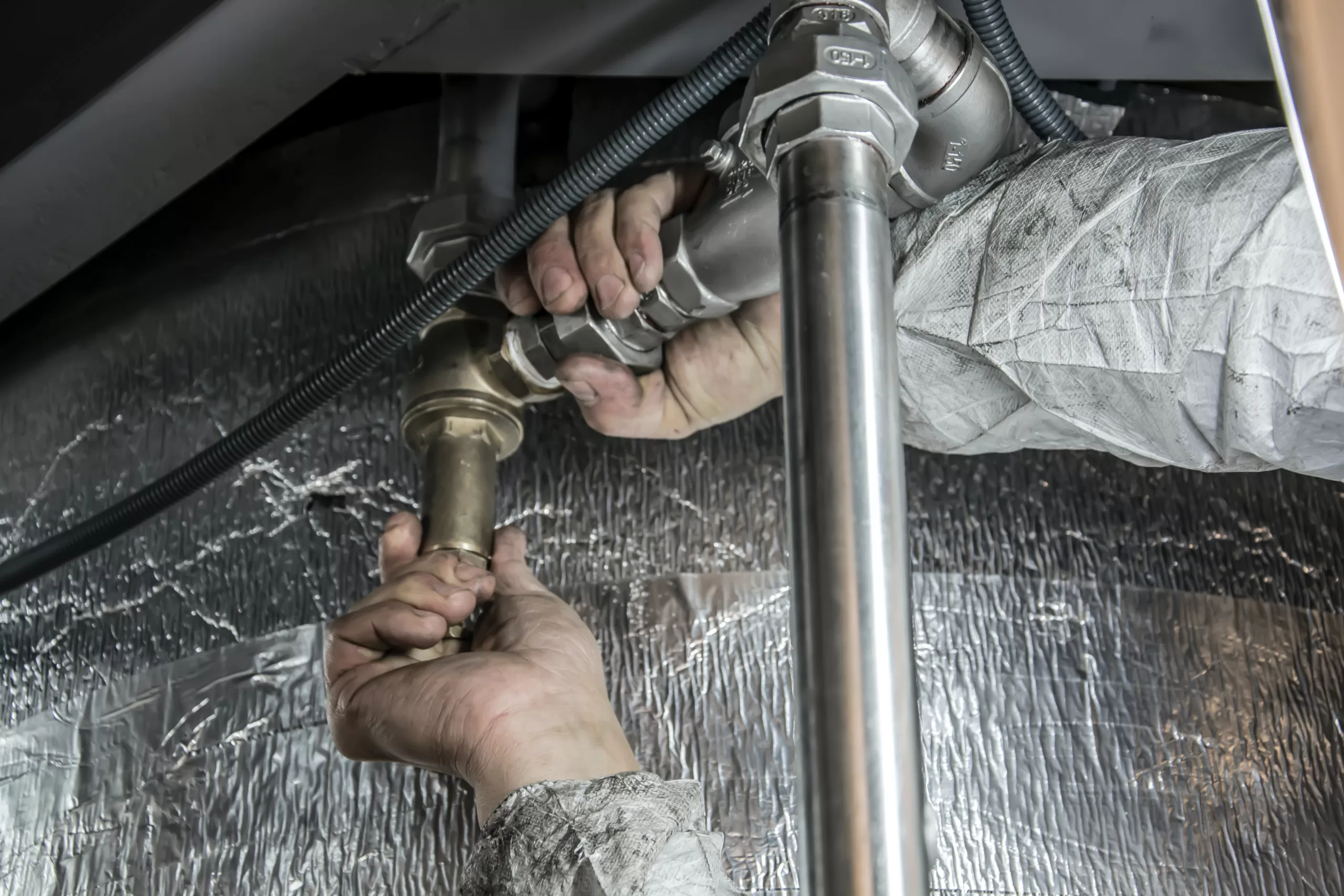 We'll also introduce you to a handy solution for easy access to plumbing valves, the BA-AFVP Removable Flush Valve Panel. But first, what are some common plumbing challenges that new homeowners face?
Common Plumbing Issues New Homeowners May Face
Leaky Faucets:
The sound of a dripping faucet is annoying and can lead to significant waste. Learning how to fix a leaky faucet or knowing when to call a professional plumber is essential.
Clogged Drains:
Dealing with clogs, whether a slow-draining sink or a completely clogged shower drain, can be frustrating. Understanding how to use a plunger or a drain snake can help you clear minor clogs, but severe blockages may require professional assistance.
Running Toilets:
If your toilet keeps running long after you've flushed it, it's likely due to a faulty flapper valve or another internal mechanism. Adjusting or replacing these parts can save you from wasted water and a higher water bill.
Water Heater Issues:
Issues with the water heater can range from inadequate hot water supply to strange noises or leaks. Familiarizing yourself with the basics of water heater maintenance, such as flushing the tank or checking the pressure relief valve, can help prevent problems and extend its lifespan.
Pipe Leaks:
Leaking pipes can cause water damage and mold growth if not addressed promptly. Learning to detect and fix minor pipe leaks or when to call a plumber can prevent further damage to your home.
Sewer Line Problems:
Issues with the sewer line can cause backups, foul odors, or water pooling in your yard. Identifying signs of a sewer line problem, such as gurgling drains or multiple drain backups, is crucial for timely repairs.
---
Read Also:
---
New homeowners can confidently tackle these challenges by addressing these common plumbing issues promptly and understanding their causes and solutions. Here are seven tips to help you get started:
Tip #1: Leave Major Plumbing Projects to the Pros
You may want to try to address plumbing issues on your own but recognize your limits. Major plumbing problems, such as burst pipes or extensive leaks, require the expertise of a professional plumber, and knowing when to call an expert saves in the end.
Tip #2: Install a BA-AFVP Removable Flush Valve Panel for Easy Access
One common challenge homeowners face is accessing plumbing valves concealed within the wall. The BA-AFVP Removable Flush Valve Panel is the perfect solution for this problem. Made of durable 18-gauge solid stainless steel, this panel allows you to reach and maintain your plumbing valves easily.
With tamperproof steel screws securing it to the frame, the panel is secure and removable when needed. It features a convenient 1 1/2″ hole in the center, allowing you to add a valve handle for quick and effortless access during maintenance or repairs. Review the specifications to learn more about this panel and how it can simplify your plumbing tasks.
Tip #3: Save Water by Going Low-Flow
Conserving water benefits the environment and helps you avoid expensive plumbing repairs. A few simple practices can significantly reduce water consumption and prevent unnecessary waste.
One of the most effective ways to save water is by installing low-flow toilets, faucets, and shower heads. A single shower can use many gallons of water. In contrast, a low-flow model can achieve the same comfort level while cutting water usage by half. These fixtures are relatively inexpensive, with many options for under $50.
Similarly, low-flow toilets save 20% of the typical water used for each flush over regular models. Although they may initially cost slightly more, the savings on your water bill will quickly offset the price difference within a typical year.
While upgrading your toilet, take a moment to check for leaks by dropping food coloring into the tank – if you see any colored water in the toilet bowl, it's a sign of a leak. In such cases, replacing the toilet flapper should resolve the issue. If that doesn't work, it's best to call a professional plumber.
Additionally, make it a habit to turn off taps and faucets tightly after each use to prevent leaks and save significant water over time.
Tip #4: Be Mindful of What Gets Flushed
To avoid clogs and plumbing mishaps, you must be mindful of what you flush down the toilet. Flushing items like hygiene products, baby or facial wipes, paper towels, diapers, dental floss, and hair can lead to clogs and damage your plumbing system. By adhering to this simple rule, you can prevent costly repairs and keep your pipes flowing smoothly.
Tip #5: Add Filters to Your Drains
Another way to avoid plumbing challenges is by preventing harmful materials from entering your drains, accumulating over time, and causing clogs. To combat this, consider adding filters to your drains. These inexpensive devices trap hair and other small items, preventing them from clogging your pipes. By using strainers and regularly cleaning them, you'll minimize the risk of blockages and the associated costs of clearing clogs.
Tip #6: Avoid Harsh Chemical Cleaners
When faced with a clog, reaching for harsh chemicals may seem like a quick fix, but they can damage your pipes over time. Instead, try a natural and effective solution – add a small amount of baking soda. Then add an equal portion of vinegar.
Let the mixture sit for a few minutes, then flush it away with hot water, breaking up minor clogs and keeping the water flowing freely through your pipes.
Tip #7: Properly Dispose of Cooking Oils
Lastly, be mindful of fats and oils from cooking. When disposed of down the drain, these substances can solidify and build up, eventually blocking your pipes and potentially causing sewer backups. Properly dispose of fats and oils by letting them cool and then throwing them in the trash.
Keep Your Plumbing System Running Smoothly
Follow these seven essential tips to face plumbing challenges as a new homeowner. Remember, it's best to consult a professional plumber for expert advice and assistance when in doubt. With the right knowledge and practices, your plumbing system will continue to run smoothly without running up costly repair bills.