When you enter a restaurant, what's one of the first things that capture your attention? It's not just the aroma of delicious food or warm greetings but the restaurant furniture design.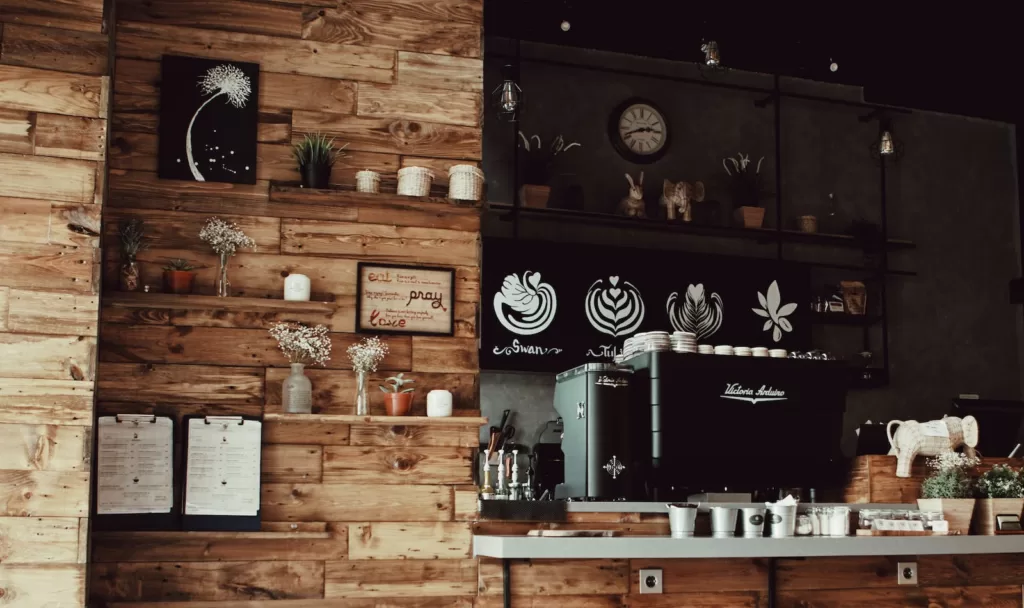 A dining establishment's ambiance and aesthetic appeal are crucial in creating a memorable dining experience. This is where the artistry of companies like Designform Furnishings plays a pivotal role. This article delves into the significance of restaurant furniture design and how it can elevate the overall dining experience.
Designing for Comfort
One of the foremost considerations in restaurant furniture design is comfort. No matter how visually stunning the chairs and tables are, diners will only fully enjoy their meals if they are comfortable. Designers from Furnishings and similar companies understand the importance of ergonomics.
Ergonomically designed chairs with proper lumbar support and well-cushioned seats allow diners to relax and enjoy their meals. Similarly, table height and spacing between tables are carefully considered to ensure that restaurants have enough room for their legs and that their dining area feels private yet not isolated.
Creating a Unique Identity
Restaurant furniture is not just functional; it's a statement of the restaurant's identity and theme. Whether it's a cozy café, a trendy lounge, or an upscale fine dining restaurant, the furniture should align with its concept. Designform Furnishings excels in creating customized furniture that fits the unique character of each establishment.
For instance, a rustic-themed restaurant may opt for wooden tables and chairs to create a warm and inviting atmosphere. In contrast, a modern sushi bar might choose sleek, minimalist furniture to convey a sense of sophistication.
Enhancing Visual Appeal
The visual appeal of restaurant furniture is undeniable. Well-designed furniture can turn a simple dining area into an Instagram-worthy space.
---
Read Also :
---
Diners today often appreciate and even expect aesthetically pleasing interiors that contribute to their overall dining experience.
Furniture design goes beyond choosing the right colors and materials; it extends to craftsmanship details. Attention to detail, such as the wood finish, the quality of upholstery, and the uniqueness of design, can set one restaurant apart from its competitors. This is where collaborations with companies like Designform Furnishings can be transformative.
Optimizing Space
Restaurant real estate is valuable. Maximizing seating capacity while maintaining comfort is a delicate balance. This is where custom furniture design shines. Designform Furnishings, for instance, can create bespoke furniture that perfectly fits the available space.
Bench seating with integrated storage can help restaurants make the most of small spaces. Cleverly designed tables can be easily adjusted to accommodate different party sizes.
These space-saving solutions increase revenue potential and enhance the overall dining experience by ensuring that diners don't feel cramped.
Durability and Maintenance
In the bustling world of restaurants, furniture takes a beating. Spills, stains, and constant use can wear down even the most robust pieces. This is why durability and ease of maintenance are critical considerations in restaurant furniture design.
Furniture designed for restaurants must withstand the rigors of daily use and frequent cleaning. Materials should be chosen not only for their aesthetics but also for their resilience.
Designform Furnishings, among others, understands the need for furniture that can stand the test of time and offers solutions that are beautiful and durable.
Conclusion
The world of restaurant furniture design is a fascinating intersection of aesthetics, functionality, and comfort. It's where the ambiance of a dining establishment is shaped and where the restaurant's identity comes to life. Furniture designed with care and precision can turn a meal into a memorable experience.
Companies like Designform Furnishings recognize that restaurant furniture is more than just tables and chairs; it's an integral part of the dining experience. As diners become more discerning, restaurant owners and designers must pay closer attention to the details that make a restaurant exceptional.
Ultimately, the harmonious marriage of design, comfort, and functionality elevates ambiance and creates lasting impressions in the hearts of diners.