The effects of cold weather on roofs can vary depending on the type of roof, how well it was insulated prior to the cold weather, and how much water is on the roof.
A metal roof can shiver and leak if it gets too cold, while a rubberized asphalt roof may not leak as much because the rubber seals the spaces between the pieces.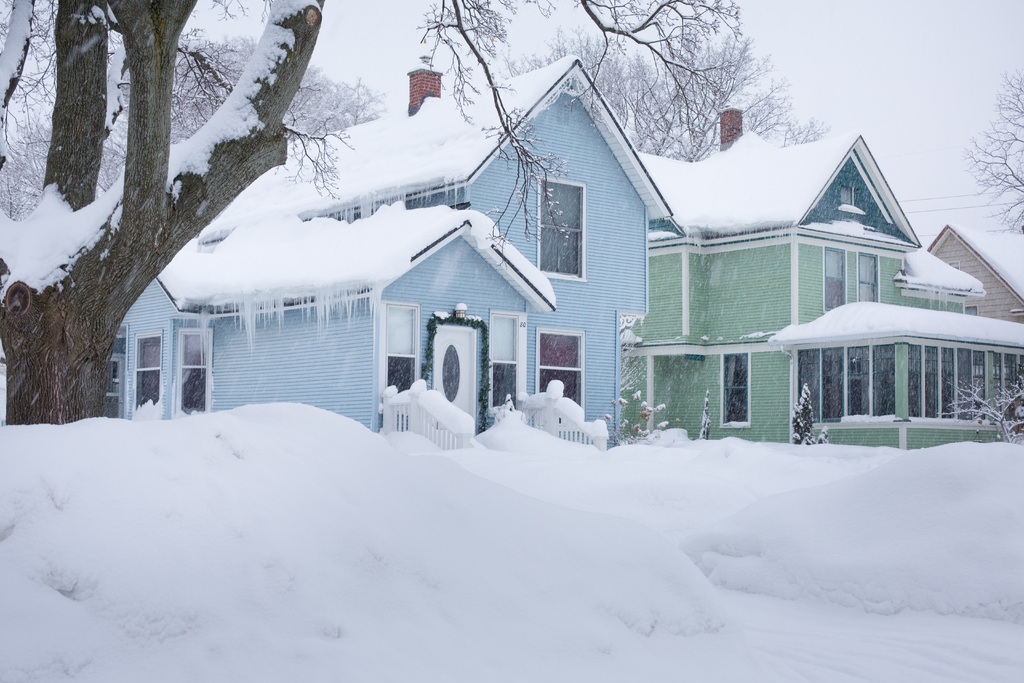 If the roof is coated with insulation material, such as fiberglass or foam, then freezing temperatures may not have a significant effect. A frozen rooftop will require more frequent maintenance than usual to prevent ice dams and leaks.
Roof Insulation
A frozen roof will have a greater effect on the structure of a house if it is not properly insulated. A roof that is not insulated, or even one that has been poorly insulated, can be susceptible to developing ice dams and leaks.
If the roof is not properly insulated, then there is a higher chance that water will leak from the roof. Ice dams and leaks can cause serious problems in a home, such as damage to floors, walls, ceilings, and even the foundation of houses.
The presence of ice dams can also cause water to pool in the ceiling and walls of the home, which can lead to the development of mold. The cost of repairing a leaking roof depends on the extent of the damage and the type of material used.
Typically, leaks can be repaired by replacing shingles in order to prevent further damage.
Also Read: The benefits of using a green roof
Roofing Material
Roofing material is anything that is used to cover a roof. It can be as simple as a shingle or as complex as an entire house. Roofing materials are also known as roof covering, roofing sheets, and roofing materials.
Roofing material is the most important factor in determining a home's energy efficiency. It directly affects how much heat is retained, how much air can move throughout the home, and whether or not any heat will escape through the roof.
The winter weather can be a difficult time for roofing materials. The cold temperatures can cause the roofing material to contract and pull away from the shingles, causing leaks.
Additionally, the ice and snow can damage the roofing material, making it more susceptible to further damage in future winters. As temperatures drop, so too does the life expectancy of roofing materials.
In areas that have experienced below-average temperatures, the life expectancy of asphalt shingles is around 8-10 years. Metal roofing, on the other hand, can last up to 30 years if maintained properly.
When it comes to choosing a roof, homeowners should keep this lifespan in mind and decide on a material that will last for their specific area and climate. While the lifespan of a roof may be relatively short, it is still important to maintain it properly so that its life expectancy doesn't significantly shorten.
To ensure that your roof lasts its intended lifespan, there are some things you can do to "protect" your roof from damage.
The Impact of Snow and Ice
While most homeowners are familiar with the impact of rain and snow on roofs, they may not be aware of how ice and snow can affect roofing materials.
Roofing material is most susceptible to water damage when ice and snow melt and run off the roof.
This can cause leaks, mold growth, and even structural failure in roofs made of materials like metal, plastic, or slate. This can be a serious problem for homeowners, as well as for roofing contractors.
In some cases, the damage that occurs after snow or ice melts can be repaired. However, in other cases, it is necessary to remove and replace damaged materials. The most effective way to protect your roof is to install a quality roofing system.
A professional contractor will not only be able to provide you with a complete installation, but they will also be able to assess the condition of your existing roof and recommend measures that can prevent further damage.
Conclusion
The weather can have a significant impact on roofs. Too much heat or sun can cause the roofing material to deteriorate prematurely. In contrast, cold weather can cause the formation of ice dams, which may lead to water leaks and other damage.
Homeowners should take these risks into account when selecting a roofing material and maintaining their home.
It is important to be aware of the effects that cold weather can have on roofs. By taking the proper precautions, you can help to ensure that your roof stays in good condition and lasts for many years.